How to filter out public annotations in the textbook: From within the textbook, click the eye (visibility) icon in the top right corner. Then uncheck "Others" under both "Highlights" and "Annotations".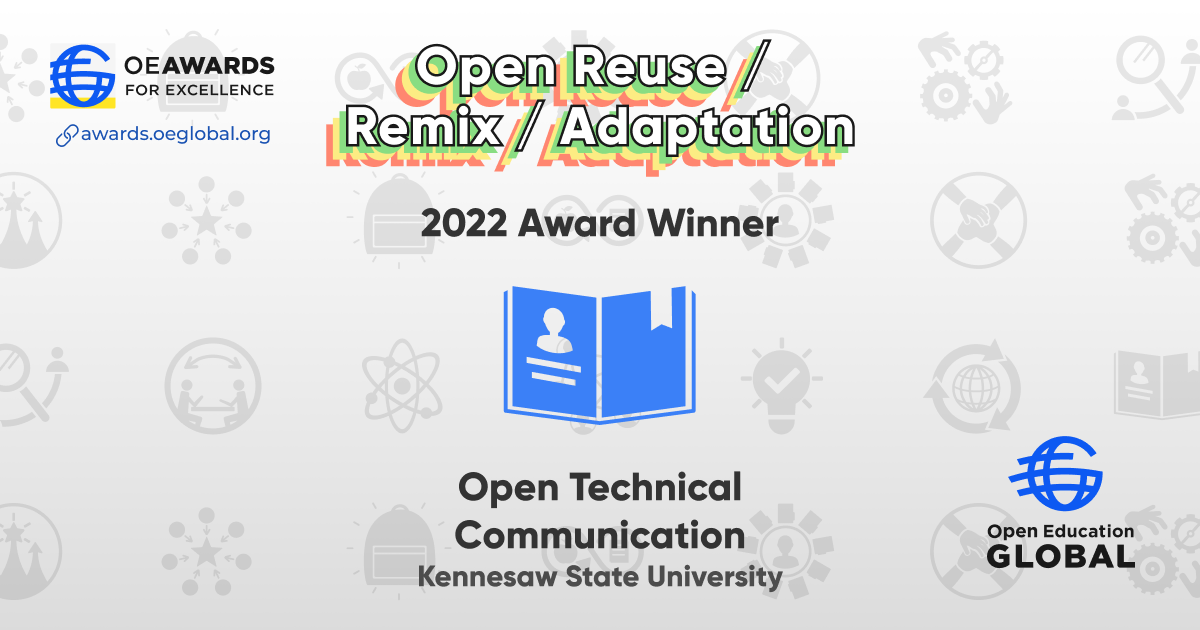 Open Technical Communication is the 2022 winner of the OE Global Award for Excellence in the Open Reuse/Remix/Adaptation category. Check out the award page!

Programmatic Perspectives recently published our peer-reviewed article on our scaled-up adoption of Open Technical Communication, titled "Perspectives from a Departmental Adoption of an Open Technical Communication Textbook". Check out the article!

If you're using Open TC in your course and/or have created a remixed version of it, we would love to know! Connect with us by emailing or Tweeting Tiffani at reardont@outlook.com or @tiffktijerina!