(1882-1941)
Image 3.14 | Photo of Virginia Woolf
Photographer | Unknown Source | Wikimedia Commons License | Public Domain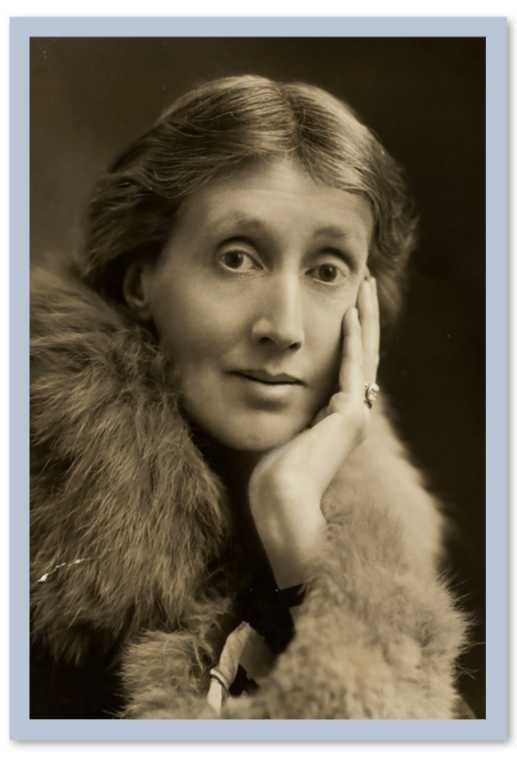 Virginia Woolf's father, Sir Leslie Stephen (1832-1904), was a renowned journalist and writer, who was editor of Cornhill Magazine (1871) and the Dictionary of National Biography (1885). From her childhood on, Woolf mingled with the many famous authors who were her father's acquaintances, including Thomas Hardy (1840-1928) and Henry James (1843-1916). Although Woolf was tutored in literature and classics—by Walter Pater's sister Clara—she did not receive formal education by attending Cambridge University as did her brothers Adrian and Julian. This mix of advantages and drawbacks continued through Woolf's childhood and early adulthood.
She enjoyed idyllic summers in Cornwall with her family; at the age of thirteen, she lost her mother Julia Prinsep Jackson (1846-1895). While Woolf studied at the Ladies' Department of King's College, London, her beloved brother Julian Thoby (1880-1906) died suddenly. She suffered periodically from depression and nervous breakdowns, possibly exacerbated—if not caused—by her being sexually abused by her half-brothers George Duckworth (1868-1934) and Gerald Duckworth (1870-1937), children from her mother's first marriage.
After her father's death, Woolf lived in Bloomsbury where she joined a highly intellectual group of writers and artists that came to be known as the Bloomsbury Group. This group comprised authors, artists, and philosophers, including Woolf's sister Vanessa Bell (1879-1961) and Lytton Strachey. Her father's death also served as a trope for her growth as a writer, as she later claimed she would never have become a writer had her father not died when she was still comparatively young. This resistance to patriarchy also informed her rejection of such expected roles for women as the subservient wife and mother, or what poet Coventry Patmore (1823-1896) called "the Angel in the House."
Woolf married writer, political theorist, and fellow Bloomsbury Group member Leonard Woolf (1880-1969). In this marriage, Woolf maintained "a room of one's own," the psychological and physical independence she deemed necessary for women to write. The two co-founded the Hogarth Press, an important press that contributed to modernist literature by publishing works by Woolf, Fyodor Dostoevsky (1821-1881), Freud, and T. S. Eliot. Woolf also established an intimate relationship with Vita Sackville-West (1892-1962), a writer later published by Hogarth Press, to the press's financial gain.
Woolf's short stories, essays, and novels construct important feminist tropes like "Shakespeare's Sister," a posited figure Woolf explores in A Room of One's Own (1929) to point out the disparity between available opportunities for male and female writers. In such works as Mrs. Dalloway (1925) and To the Lighthouse (1927), Woolf delves deep into personality, identity, and the conjunction of art and the individual, especially in terms of what about the individual, if anything, will last (like art). Her development of the sometimes poetic, sometimes ambiguous stream-of-consciousness style attunes well with these explorations.
Sensing the approach of another period of madness, Woolf committed suicide by drowning herself in the River Ouse, located near her home.
3.6.1 "A Room of One's Own"
https://ebooks.adelaide.edu.au/w/woolf/virginia/w91r/contents.html
Image 3.15 | A Room of One's Own
Artist | Unknown
Source | Wikimedia Commons
License | Public Domain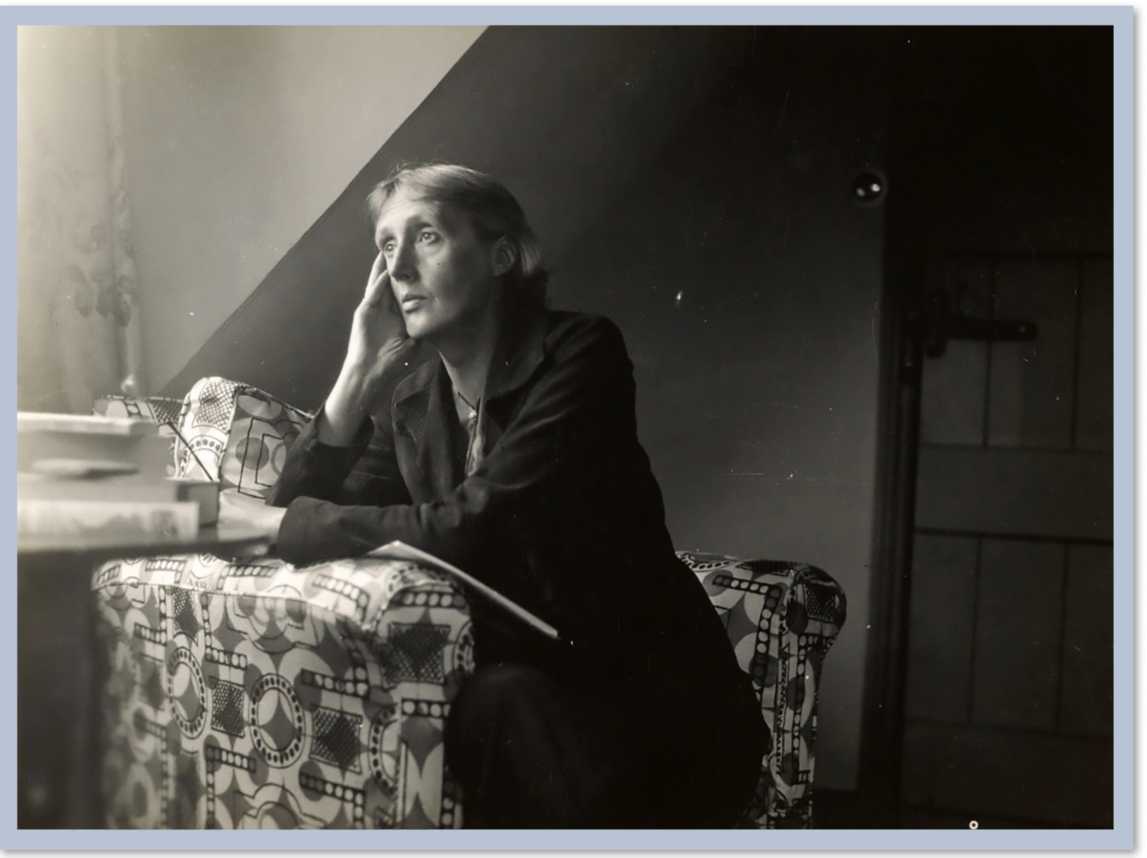 3.6.2 "The Legacy"
https://biblioklept.org/2014/05/27/the-legacy-virginia-woolf/
3.6.3 Reading and Review Questions
What female writers, if any, does Woolf claim as her predecessors and literary mentors?
Why does Woolf claim that, in order to write fiction, a woman must have a room of her own? How do women writers' situations differ from those of their male counterparts?

To what degree, if any, does Angela Clarendon's situation reflect the situation of women in general that Woolf criticizes in A Room of One's Own?

Does Angela Clarendon commit suicide? How do you know, either way? What's the impact of this knowledge on the story's meaning?