Chapter 12: Native America
With the exception of a few pictographic systems, literature in the Americas was transmitted orally until the arrival of Europeans. The Quiché Mayans of Central America quickly used the new alphabet system to write texts in their native language, while the Cherokee of North America (in the early 1800s C.E.) developed their own syllabary, rather than using Roman letters. Because there were so many different languages spoken in North, Central, and South America, stories were most often recorded in either English or Spanish.
The transition between oral and written culture, therefore, took place after the mutual culture shock of meet- ing new groups of people. As a result, there are elements in some Native American stories that clearly have been influenced. For example, horses were not found in the Americas before the arrival of the conquistadors, but there are some creation stories among the native tribes of the Great Plains that include the creation of horses. Obviously, any story that includes a reference to Europeans was influenced by contact with the new group. Scholars are partic- ularly interested in trying to identify the stories, or elements of stories, that pre-date contact with the Europeans, in order to preserve as much of the previous oral culture that has survived. There is value, however, in reading the influenced stories as well, since they record in literary form the reactions of the native groups to the newcomers. Sometimes the reaction is humorous, with critical undertones (such as Coyote tricking the man who owns the trading post out of his horse, his money, and his clothes), but more often the stories reflect the tragic consequences of the interaction.
The earliest recorded stories generally fall into the following categories: myths, legends, folktales (including jokes and riddles), and biography/autobiography. The definition of mythology in this instance is simply a collec- tion of beliefs held by one group; all groups technically have a mythology, which outsiders usually regard as false, leading to the more common modern application of the word myth. Myths take place before recorded history, explaining how the world came to be the way that it is. Legends have a kernel of truth to them, with lots of embel- lishment added over the years (for example, a real person who becomes superhuman over the centuries of telling stories about him). Folktales are timeless; with a little adaptation, a folktale could be adapted to another time or place. Folktales are also considered fiction by the people hearing the stories, whereas myths and legends are consid- ered true by the original audiences. The stories in this section generally fall under the category of myth: stories of the creation of the world.
AS YOU READ, CONSIDER THE FOLLOWING QUESTIONS:
Which elements of the stories seem to be original (from the oral past), and which seem influenced by con- tact with the Europeans? What evidence is there in the text?

What kind of worldview do the narrators have? What is important to them, and why?

What view of nature does each story have? Is nature to be feared or not, and why?

What examples of that group's culture are in the stories? There is a huge difference between the cultures of the Pima and the Cherokee, for example.
Written by Laura J. Getty
MYTHS OF THE CHEROKEE
Cherokee (Native America)
Compiled by James Mooney (1861-1921 C.E.)
Published in 1900 C.E.
The Cherokee are a group of North American Indians of Iroquoian lineage and were one of the largest tribes when Europeans colonized the Americas. It is estimated that in 1650 about 22,500 Cherokee Indians controlled approximately 40,000 square miles of the Appalachian Mountains, the areas that are now northern Georgia, east- ern Tennessee, and the western Carolinas. A typical Cherokee town had between 30 and 60 log-cabin houses and a council house; they used deer, bear, and elk for meat and clothing, made baskets and pottery, and grew corn, beans, and squash. The Spanish, French, and English all attempted to colonize parts of the Southeast of North America, including Cherokee territory. After 1800, the Cherokee quickly assimilated aspects of American settler culture in such areas as farming, weaving, and home building; they also developed their own government, modeling it after the United States, and invented a writing system for the Cherokee language. Despite their adaptive efforts, however, the Indian Removal Act of 1830 under President Andrew Jackson forcibly moved Cherokee Indians to Oklahoma; about 4,000 Cherokee died on the Tail of Tears, during the fall and winter of 1838–39. As of the twenty-first centu- ry, there are more than 730,000 individuals of Cherokee descent living in the United States. Myths of the Cherokee was compiled by James Moony, an early twentieth-century ethnographer who lived with the Cherokee for several years, but these stories can be traced back to the time of or even before the arrival of the Europeans.
Written by Kyounghye Kwon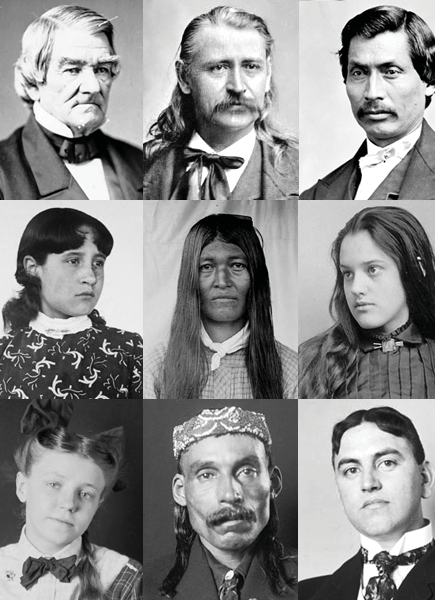 Image 12.1: Individuals of Cherokee Heritage | A collage of people with Cherokee ancestry.
Author: User "Robfergusonjr"
Source: Wikimedia Commons
License: Public Domain
12.2.1 Selections from Myths of the Cherokee
Compiled by James Mooney
License: Public Domain
Cherokee Cosmogonic Myths
1. How the World Was Made
The earth is a great island floating in a sea of water, and suspended at each of the four cardinal points by a cord hang- ing down from the sky vault, which is of solid rock. When the world grows old and worn out, the people will die and the cords will break and let the earth sink down into the ocean, and all will be water again. The Indians are afraid of this.
When all was water, the animals were above in Gälûñ'lätï, beyond the arch; but it was very much crowded, and they were wanting more room. They wondered what was below the water, and at last Dâyuni'sï, "Beaver's Grandchild," the little Water-beetle, offered to go and see if it could learn. It darted in every direction over the surface of the water, but could find no firm place to rest. Then it dived to the bottom and came up with some soft mud, which began to grow and spread on every side until it became the island which we call the earth. It was afterward fastened to the sky with four cords, but no one remembers who did this.
At first the earth was flat and very soft and wet. The an- imals were anxious to get down, and sent out different birds to see if it was yet dry, but they found no place to alight and came back again to Gälûñ'lätï. At last it seemed to be time, and they sent out the Buzzard and told him to go and make ready for them. This was the Great Buzzard, the father of all the buzzards we see now. He flew all over the earth, low down near the ground, and it was still soft. When he reached the Cherokee country, he was very tired, and his wings began to flap and strike the ground, and wherever they struck the earth there was a valley, and where they turned up again there was a mountain. When the animals above saw this, they were afraid that the whole world would be mountains, so they called him back, but the Cherokee country remains full of mountains to this day.
When the earth was dry and the animals came down, it was still dark, so they got the sun and set it in a track to go every day across the island from east to west, just overhead. It was too hot this way, and Tsiska'gïlï', the Red Crawfish, had his shell scorched a bright red, so that his meat was spoiled; and the Cherokee do not eat it. The conjurers put the sun another hand-breadth higher in the air, but it was still too hot. They raised it another time, and another, until it was seven handbreadths high and just under the sky arch. Then it was right, and they left it so. This is why the conjurers call the highest place Gûlkwâ'gine Di'gälûñ'lätiyûñ', "the seventh height," because it is seven hand-breadths above the earth. Every day the sun goes along under this arch, and returns at night on the upper side to the starting place.
There is another world under this, and it is like ours in everything—animals, plants, and people—save that the seasons are different. The streams that come down from the mountains are the trails by which we reach this under- world, and the springs at their heads are the doorways by which we enter it, but to do this, one must fast and go to water and have one of the underground people for a guide. We know that the seasons in the underworld are differ- ent from ours, because the water in the springs is always warmer in winter and cooler in summer than the outer air.
When the animals and plants were first made—we do not know by whom—they were told to watch and keep awake for seven nights, just as young men now fast and keep awake when they pray to their medicine. They tried to do this, and nearly all were awake through the first night, but the next night several dropped off to sleep, and the third night others were asleep, and then others, until, on the seventh night, of all the animals only the owl, the panther, and one or two more were still awake. To these were given the power to see and to go about in the dark, and to make prey of the birds and animals which must sleep at night. Of the trees only the cedar, the pine, the spruce, the holly, and the laurel were awake to the end, and to them it was given to be always green and to be greatest for medi- cine, but to the others it was said: "Because you have not endured to the end you shall lose your, hair every winter."
Men came after the animals and plants. At first there were only a brother and sister until he struck her with a fish and told her to multiply, and so it was. In seven days a child was born to her, and thereafter every seven days another, and they increased very fast until there was danger that the world could not keep them. Then it was made that a woman should have only one child in a year, and it has been so ever since.
2. The First Fire
In the beginning there was no fire, and the world was cold, until the Thunders (Ani'-Hyûñ'tïkwälâ'skï), who lived up in Gälûñ'lätï, sent their lightning and put fire into the bottom of a hollow sycamore tree which grew on an island. The animals knew it was there, because they could see the smoke coming out at the top, but they could not get to it on account of the water, so they held a council to decide what to do. This was a long time ago.
Every animal that could fly or swim was anxious to go after the fire. The Raven offered, and because he was so large and strong they thought he could surely do the work, so he was sent first. He flew high and far across the water and alighted on the sycamore tree, but while he was wondering what to do next, the heat had scorched all his feathers black, and he was frightened and came back without the fire. The little Screech-owl (Wa'huhu') volunteered to go, and reached the place safely, but while he was looking down into the hollow tree a blast of hot air came up and nearly burned out his eves. He managed to fly home as best he could, but it was a long time before he could see well, and his eyes are red to this day. Then the Hooting Owl (U'guku') and the Horned Owl (Tskïlï') went, but by the time they got to the hollow tree the fire was burning so fiercely that the smoke nearly blinded them, and the ashes carried up by the wind made white rings about their eyes. They had to come home again without the fire, but with all their rubbing they were never able to get rid of the white rings.
Now no more of the birds would venture, and so the little Uksu'hï snake, the black racer, said he would go through the water and bring back some fire. He swam across to the island and crawled through the grass to the tree, and went in by a small hole at the bottom. The heat and smoke were too much for him, too, and after dodging about blindly over the hot ashes until he was almost on fire himself he managed by good luck to get out again at the same hole, but his body had been scorched black, and he has ever since had the habit of darting and doubling on his track as if trying to escape from close quarters. He came back, and the great blacksnake, Gûle'gï, "The Climber," offered to go for fire. He swam over to the island and climbed up the tree on the outside, as the blacksnake always does, but when he put his head down into the hole the smoke choked him so that he fell into the burning stump, and before he could climb out again he was as black as the Uksu'hï.
Now they held another council, for still there was no fire, and the world was cold, but birds, snakes, and four-footed animals, all had some excuse for not going, because they were all afraid to venture near the burning sycamore, until at last Känäne'skï Amai'yëhï (the Water Spider) said she would go. This is not the water spider that looks like a mosquito, but the other one, with black downy hair and red stripes on her body. She can run on top of the water or dive to the bottom, so there would be no trouble to get over to the island, but the question was, 'How could she bring back the fire?' "I'll manage that," said the Water Spider; so she spun a thread from her body and wove it into a tusti bowl, which she fastened on her back. Then she crossed over to the island and through the grass to where the fire was still burning. She put one little coal of fire into her bowl, and came back with it, and ever since we have had fire, and the Water Spider still keeps her tusti bowl.
3. Kana'tï and Selu: The Origin of Game and Corn
When I was a boy this is what the old men told me they had heard when they were boys.
Long years ago, soon after the world was made, a hunter and his wife lived at Pilot Knob with their only child, a little boy. The father's name was Kana'tï (The Lucky Hunter), and his wife was called Selu (Corn). No matter when Kana'tï went into the wood, he never failed to bring back a load of game, which his wife would cut up and prepare, washing off the blood from the meat in the river near the house. The little boy used to play down by the river every day, and one morning the old people thought they heard laughing and talking in the bushes as though there were two children there. When the boy came home at night his parents asked him who had been playing with him all day. "He comes out of the water," said the boy, "and he calls himself my elder brother. He says his mother was cruel to him and threw him into the river." Then they knew that the strange boy had sprung from the blood of the game which Selu had washed off at the river's edge.
Every day when the little boy went out to play the other would join him, but as he always went back again into the water the old people never had a chance to see him. At last one evening Kana'tï said to his son, "Tomorrow, when the other boy comes to play, get him to wrestle with you, and when you have your arms around him hold on to him and call for us." The boy promised to do as he was told, so the next day as soon as his playmate appeared he challenged him to a wrestling match. The other agreed at once, but as soon as they had their arms around each oth- er, Kana'tï's boy began to scream for his father. The old folks at once came running down, and as soon as the Wild Boy saw them he struggled to free himself and cried out, "Let me go; you threw me away!" but his brother held on until the parents reached the spot, when they seized the Wild Boy and took him home with them. They kept him in the house until they had tamed him, but he was always wild and artful in his disposition, and was the leader of his brother in every mischief. It was not long until the old people discovered that he had magic powers, and they called him I'näge-utäsûñ'hï (He-who-grew-up-wild).
Whenever Kana'tï went into the mountains he always brought back a fat buck or doe, or maybe a couple of tur- keys. One day the Wild Boy said to his brother, "I wonder where our father gets all that game; let's follow him next time and find out." A few days afterward Kana'tï took a bow and some feathers in his hand and started off toward the west. The boys waited a little while and then went after him, keeping out of sight until they saw him go into a swamp where there were a great many of the small reeds that hunters use to make arrow shafts. Then the Wild Boy changed himself into a puff of birds down, which the wind took up and carried until it alighted upon Kana'tï's shoulder just as he entered the swamp, but Kana'tï' knew nothing about it. The old man cut reeds, fitted the feath- ers to them and made some arrows, and the Wild Boy—in his other shape—thought, "I wonder what those things are for?" When Kana'tï had his arrows finished he came out of the swamp and went on again. The wind blew the down from his shoulder, and it fell in the woods, when the Wild Boy took his right shape again and went back and told his brother what he had seen. Keeping out of sight of their father, they followed him up the mountain until he stopped at a certain place and lifted a large rock. At once there ran out a buck, which Kana'tï shot, and then lifting it upon his back he started for home again. "Oho!" exclaimed the boys, "he keeps all the deer shut up in that hole, and whenever he wants meat he just lets one out and kills it with those things he made in the swamp." They hurried and reached home before their father, who had the heavy deer to carry, and he never knew that they had followed.
A few days later the boys went back to the swamp, cut some reeds, and made seven arrows and then started up the mountain to where their father kept the game. When they got to the place, they raised the rock and a deer came running out. Just as they drew back to shoot it, another came out, and then another and another, until the boys got confused and forgot what they were about. In those days all the deer had their tails hanging down like other ani- mals, but as a buck was running past the Wild Boy struck its tail with his arrow so that it pointed upward. The boys thought this good sport, and when the next one ran past the Wild Boy struck its tail so that it stood straight up, and his brother struck the next one so hard with his arrow that the deer's tail was almost curled over his back. The deer carries his tail this way ever since. The deer came running past until the last one had come out of the hole and es- caped into the forest. Then came droves of raccoons, rabbits, and all the other four-footed animals-all but the bear, because there was no bear then. Last came great flocks of turkeys, pigeons, and partridges that darkened the air like a cloud and made such a noise with their wings that Kana'tï, sitting at home, heard the sound like distant thunder on the mountains and said to himself, "My bad boys have got into trouble; I must go and see what they are doing."
So he went up the mountain, and when he came to the place where he kept the game he found the two boys standing by the rock, and all the birds and animals were gone. Kana'tï was furious, but without saying a word he went down into the cave and kicked the covers off four jars in one corner, when out swarmed bedbugs, fleas, lice, and gnats, and got all over the boys. They screamed with pain and fright and tried to beat off the insects, but the thousands of vermin crawled over them and bit and stung them until both dropped down nearly dead. Kana'tï stood looking on until he thought they had been punished enough, when he knocked off the vermin and made the boys a talk. "Now, you rascals," said he, "you have always had plenty to eat and never had to work for it. Whenever you were hungry all I had to do was to come up here and get a deer or a turkey and bring it home for your mother to cook; but now you have let out all the animals, and after this when you want a deer to eat you will have to hunt all over the woods for it, and then maybe not find one. Go home now to your mother, while I see if I can find some- thing to eat for supper."
When the boys got home again they were very tired and hungry and asked their mother for something to eat. "There is no meat," said Selu, "but wait a little while and I'll get you something." So she took a basket and started out to the storehouse. This storehouse was built upon poles high up from the ground, to keep it out of the reach of ani- mals, and there was a ladder to climb up by, and one door, but no other opening. Every day when Selu got ready to cook the dinner she would go out to the storehouse with a basket and bring it back full of corn and beans. The boys had never been inside the storehouse, so wondered where all the corn and beans could come from, as the house was not a very large one; so as soon as Selu went out of the door the Wild Boy said to his brother, "Let's go and see what she does." They ran around and climbed up at the back of the storehouse and pulled out a piece of clay from between the logs, so that they could look in. There they saw Selu standing in the middle of the room with the basket in front of her on the floor. Leaning over the basket, she rubbed her stomach—so—and the basket was half full of corn. Then she rubbed under her armpits—so—and the basket was full to the top with beans. The boys looked at each other and said, "This will never do; our mother is a witch. If we eat any of that it will poison us. We must kill her."
When the boys came back into the house, she knew their thoughts before they spoke. "So you are going to kill me?" said Selu. "Yes," said the boys, "you are a witch." "Well," said their mother, "when you have killed me, clear a large piece of ground in front of the house and drag my body seven times around the circle. Then drag me seven times over the ground inside the circle, and stay up all night and watch, and in the morning you will have plenty of corn." The boys killed her with their clubs, and cut off her head and put it up on the roof of the house with her face turned to the west, and told her to look for her husband. Then they set to work to clear the ground in front of the house, but instead of clearing the whole piece they cleared only seven little spots. This is why corn now grows only in a few places instead of over the whole world. They dragged the body of Selu around the circle, and wherever her blood fell on the ground the corn sprang up. But instead of dragging her body seven times across the ground they dragged it over only twice, which is the reason the Indians still work their crop but twice. The two brothers sat up and watched their corn all night, and in the morning it was full grown and ripe.
When Kana'tï came home at last, he looked around, but could not see Selu anywhere, and asked the boys where was their mother. "She was a witch, and we killed her," said the boys; "there is her head up there on top of the house." When he saw his wife's head on the roof, he was very angry, and said, "I won't stay with you any longer; I am going to the Wolf people." So he started off, but before he had gone far the Wild Boy changed himself again to a tuft of down, which fell on Kana'tï's shoulder. When Kana'tï reached the settlement of the Wolf people, they were holding a council in the townhouse. He went in and sat down with the tuft of bird's down on his shoulder, but he never noticed it. When the Wolf chief asked him his business, he said: "I have two bad boys at home, and I want you to go in seven days from now and play ball against them." Although Kana'tï spoke as though he wanted them to play a game of ball, the Wolves knew that he meant for them to go and kill the two boys. They promised to go. Then the bird's down blew off from Kana'tï's shoulder, and the smoke carried it up through the hole in the roof of the town- house. When it came down on the ground outside, the Wild Boy took his right shape again and went home and told his brother all that he had heard in the townhouse. But when Kana'tï left the Wolf people, he did not return home, but went on farther.
The boys then began to get ready for the Wolves, and the Wild Boy—the magician—told his brother what to do. They ran around the house in a wide circle until they had made a trail all around it excepting on the side from which the Wolves would come, where they left a small open space. Then they made four large bundles of arrows and placed them at four different points on the outside of the circle, after which they hid themselves in the woods and waited for the Wolves. In a day or two a whole party of Wolves came and surrounded the house to kill the boys. The Wolves did not notice the trail around the house, because they came in where the boys had left the opening, but the moment they went inside the circle the trail changed to a high brush fence and shut them in. Then the boys on the outside took their arrows and began shooting them down, and as the Wolves could not jump over the fence they were all killed, excepting a few that escaped through the opening into a great swamp close by. The boys ran around the swamp, and a circle of fire sprang up in their tracks and set fire to the grass and bushes and burned up nearly all the other wolves. Only two or three got away, and from these have come all the wolves that are now in the world.
Soon afterward some strangers from a distance, who had heard that the brothers had a wonderful grain from which they made bread, came to ask for some, for none but Selu and her family had ever known corn before. The boys gave them seven grains of corn, which they told them to plant the next night on their way home, sitting up all night to watch the corn, which would have seven ripe ears in the morning. These they were to plant the next night and watch in the same way, and so on every night until they reached home, when they would have corn enough to supply the whole people. The strangers lived seven days' journey away. They took the seven grains and watched all through the darkness until morning, when they saw seven tall stalks, each stalk bearing a ripened ear. They gathered the ears and went on their way. The next night they planted all their corn, and guarded it as before until daybreak, when they found an abundant increase. But the way was long and the sun was hot, and the people grew tired. On the last night before reaching home they fell asleep, and in the morning the corn they had planted had not even sprouted. They brought with them to their settlement what corn they had left and planted it, and with care and attention were able to raise a crop. But ever since the corn must be watched and tended through half the year, which before would grow and ripen in a night. As Kana'tï did not return, the boys at last concluded to go and find him. The Wild Boy took a gaming wheel and rolled it toward the Darkening land. In a little while the wheel came rolling back, and the boys knew their father was not there. He rolled it to the south and, to the north, and each time the wheel came back to him, and they knew their father was not there. Then he rolled it toward the Sunland, and it did not return. "Our father is there," said the Wild Boy, "let us go and find him." So the two brothers set off toward the east, and after traveling a long time they came upon Kana'tï walking along with a little dog by his side. "You bad boys," said their father, "have you come here?" "Yes," they answered, "We always accomplish what we start out to do—we are men." "This dog overtook me four days ago," then said Kana'tï, but the boys knew that the dog was the wheel which they had sent after him to find him. "Well," said Kana'tï, "as you have found me, we may as well travel together, but I shall take the lead."
Soon they came to a swamp, and Kana'tï told them there was something dangerous there and they must keep away from it. He went on ahead, but as soon as he was out of sight the Wild Boy said to his brother, "Come and let us see what is in the swamp." They went in together, and in the middle of the swamp they found a large panther asleep. The Wild Boy got out an arrow and shot the panther in the side of the head. The panther turned his head and the other boy shot him on that side. He turned his head away again and the two brothers shot together—tust, tust, tust! But the panther was not hurt by the arrows and paid no more attention to the boys. They came out of the swamp and soon overtook Kana'tï, who was waiting for them. "Did you find it?" asked Kana'tï. "Yes," said the boys, "We found it, but it never hurt us. We are men." Kana'tï was surprised, but said nothing, and they went on again.
After a while he turned to them and said, "Now you must be careful. We are coming to a tribe called the Anäda'dûñtäskï. ("Roasters," i.e., cannibals), and if they get you they will put you into a pot and feast on you." Then he went on ahead. Soon the boys came to a tree which had been struck by lightning, and the Wild Boy directed his brother to gather some of the splinters from the tree and told him what to do with them. In a little while they came to the settlement of the cannibals, who, as soon as they saw the boys, came running out crying, "Good, here are two nice fat strangers. Now we'll have a grand feast!" They caught the boys and dragged them into the townhouse, and sent word to all the people of the settlement to come to the feast. They made up a great fire, put water into a large pot and set it to boiling, and then seized the Wild Boy and put him down into it. His brother was not in the least frightened and made no attempt to escape, but quietly knelt down and began putting the splinters into the fire, as if to make it burn better. When the cannibals thought the meat was about ready they lifted the pot from the fire, and that instant a blinding light filled the townhouse, and the lightning began to dart from one side to the other, striking down the cannibals until not one of them was left alive. Then the lightning went up through the smokehole, and the next moment there were the two boys standing outside the townhouse as though nothing had happened. They went on and soon met Kana'tï, who seemed much surprised to see them, and said, "What! Are you here again?" "O, yes, we never give up. We are great men!" "What did the cannibals do to you?" "We met them and they brought us to their townhouse, but they never hurt us." Kana'tï said nothing more, and they went on.
* * * * * * *
He soon got out of sight of the boys, but they kept on until they came to the end of the world, where the sun comes out. The sky was just coming down when they got there, but they waited until it went up again, and then they went through and climbed up on the other side. There they found Kana'tï and Selu sitting together. The old folk received them kindly and were glad to see them, telling them they might stay there a while, but then they must go to live where the sun goes down. The boys stayed with their parents seven days and then went on toward the Dark- ening land, where they are now. We call them Anisga'ya Tsunsdi' (The Little Men), and when they talk to each other we hear low rolling thunder in the west.
After Kana'tï's boys had let the deer out from the cave where their father used to keep them, the hunters tramped about in the woods for a long time without finding any game, so that the people were very hungry. At last they heard that the Thunder Boys were now living in the far west, beyond the sun door, and that if they were sent for they could bring back the game. So they sent messengers for them, and the boys came and sat down in the mid- dle of the townhouse and began to sing.
At the first song there was a roaring sound like a strong wind in the northwest, and it grew louder and nearer as the boys sang on, until at the seventh song a whole herd of deer, led by a large buck, came out from the woods.
The boys had told the people to be ready with their bows and arrows, and when the song was ended and all the deer were close around the townhouse, the hunters shot into them and killed as many as they needed before the herd could get back into the timber.
Then the Thunder Boys went back to the Darkening land, but before they left they taught the people the seven songs with which to call up the deer. It all happened so long ago that the songs are now forgotten—all but two, which the hunters still sing whenever they go after deer.
Wahnenauhi Version
After the world had been brought up from under the water, "They then made a man and a woman and led them around the edge of the island. On arriving at the starting place they planted some corn, and then told the man and woman to go around the way they had been led. This they did, and on returning they found the corn up and grow- ing nicely. They were then told to continue the circuit. Each trip consumed more time. At last the corn was ripe and ready for use."
* * * * * * *
Another story is told of how sin came into the world. A man and a woman reared a large family of children in comfort and plenty, with very little trouble about providing food for them. Every morning the father went forth and very soon returned bringing with him a deer, or a turkey, or some other animal or fowl. At the same time the mother went out and soon returned with a large basket filled with ears of corn which she shelled and pounded in a mortar, thus making meal for bread.
When the children grew up, seeing with what apparent ease food was provided for them, they talked to each other about it, wondering that they never saw such things as their parents brought in. At last, one proposed to watch when their parents went out and to follow them.
Accordingly, the next morning the plan was carried out. Those who followed the father saw him stop at a short distance from the cabin and turn over a large stone that appeared to be carelessly leaned against another. On looking closely they saw an entrance to a large cave, and in it were many different kinds of animals and birds, such as their father had sometimes brought in for food. The man standing at the entrance called a deer, which was lying at some distance and back of some other animals. It rose immediately as it heard the call and came close up to him. He picked it up, closed the mouth of the cave, and returned, not once seeming to suspect what his sons had done.
When the old man was fairly out of sight, his sons, rejoicing how they had outwitted him, left their hiding place and went to the cave, saying they would show the old folks that they, too, could bring in something. They moved the stone away, though it was very heavy and they were obliged to use all their united strength. When the cave was opened, the animals, instead of waiting to be picked up, all made a rush for the entrance, and leaping past the frightened and bewildered boys, scattered in all directions and disappeared in the wilderness, while the guilty offenders could do nothing but gaze in stupefied amazement as they saw them escape. There were animals of all kinds, large and small—buffalo, deer, elk, antelope, raccoons, and squirrels; even catamounts and panthers, wolves and foxes, and many others, all fleeing together. At the same time birds of every kind were seen emerging from the opening, all in the same wild confusion as the quadrupeds—turkeys, geese, swans, ducks, quails, eagles, hawks, and owls.
Those who followed the mother saw her enter a small cabin, which they had never seen before, and close the door. The culprits found a small crack through which they could peer. They saw the woman place a basket on the ground and standing over it shake herself vigorously, jumping up and down—when lo and behold!—large ears of corn began to fall into the basket. When it was well filled she took it up and, placing it on her head, came out, fastened the door, and prepared their breakfast as usual. When the meal had been finished in silence the man spoke to his children, telling them that he was aware of what they had done; that now he must die and they would be obliged to provide for themselves. He made bows and arrows for them, then sent them to hunt for the animals which they had turned loose.
Then the mother told them that as they had found out her secret she could do nothing more for them; that she would die, and they must drag her body around over the ground; that wherever her body was dragged corn would come up. Of this they were to make their bread. She told them that they must always save some for seed and plant every year.
4. Origin of Disease and Medicine
In the old days the beasts, birds, fishes, insects, and plants could all talk, and they and the people lived togeth- er in peace and friendship. But as time went on the people increased so rapidly that their settlements spread over the whole earth, and the poor animals found themselves beginning to be cramped for room. This was bad enough, but to make it worse Man invented bows, knives, blowguns, spears, and hooks, and began to slaughter the larger animals, birds, and fishes for their flesh or their skins, while the smaller creatures, such as the frogs and worms, were crushed and trodden upon without thought, out of pure carelessness or contempt. So the animals resolved to consult upon measures for their common safety.
The Bears were the first to meet in council in their townhouse under Kuwâ'hï mountain, the "Mulberry place," and the old White Bear chief presided. After each in turn had complained of the way in which Man killed their friends, ate their flesh, and used their skins for his own purposes, it was decided to begin war at once against him. Someone asked what weapons Man used to destroy them. "Bows and arrows, of course," cried all the Bears in cho- rus. "And what are they made of?" was the next question. "The bow of wood, and the string of our entrails," replied one of the Bears. It was then proposed that they make a bow and some arrows and see if they, could not use the same weapons against Man himself. So one Bear got a nice piece of locust wood and another sacrificed himself for the good of the rest in order to furnish a piece of his entrails for the string. But when everything was ready and the first Bear stepped up to make the trial, it was found that in letting the arrow fly after drawing back the bow, his long claws caught the string and spoiled the shot. This was annoying, but someone suggested that they might trim his claws, which was accordingly done, and on a second trial it was found that the arrow went straight to the mark. But here the chief, the old White Bear, objected, saying it was necessary that they should have long claws in order to be able to climb trees. "One of us has already died to furnish the bowstring, and if we now cut off our claws we must all starve together. It is better to trust to the teeth and claws that nature gave us, for it is plain that man's weapons were not intended for us."
No one could think of any better plan, so the old chief dismissed the council and the Bears dispersed to the woods and thickets without having concerted any way to prevent the increase of the human race. Had the result of the council been otherwise, we should now be at war with the Bears, but as it is, the hunter does not even ask the Bear's pardon when he kills one.
The Deer next held a council under their chief, the Little Deer, and after some talk decided to send rheumatism to every hunter who should kill one of them unless he took care to ask their pardon for the offense. They sent notice of their decision to the nearest settlement of Indians and told them at the same time what to do when necessity forced them to kill one of the Deer tribe. Now, whenever the hunter shoots a Deer, the Little Deer, who is swift as the wind and can not be wounded, runs quickly up to the spot and, bending over the blood-stains, asks the spirit of the Deer if it has heard the prayer of the hunter for pardon. If the reply be "Yes," all is well, and the Little Deer goes on his way; but if the reply be "No," he follows on the trail of the hunter, guided by the drops of blood on the ground, until he arrives at his cabin in the settlement, when the Little Deer enters invisibly and strikes the hunter with rheumatism, so that he becomes at once a helpless cripple. No hunter who has regard for his health ever fails to ask pardon of the Deer for killing it, although some hunters who have not learned the prayer may try to turn aside the Little Deer from his pursuit by building a fire behind them in the trail.
Next came the Fishes and Reptiles, who had their own complaints against Man. They held their council to- gether and determined to make their victims dream of snakes twining about them in slimy folds and blowing foul breath in their faces, or to make them dream of eating raw or decaying fish, so that they would lose appetite, sicken, and die. This is why people dream about snakes and fish.
Finally the Birds, Insects, and smaller animals came together for the same purpose, and the Grubworm was chief of the council. It was decided that each in turn should give an opinion, and then they would vote on the ques- tion as to whether or not Man was guilty. Seven votes should be enough to condemn him. One after another de- nounced Man's cruelty and injustice toward the other animals and voted in favor of his death. The Frog spoke first, saying: "We must do something to check the increase of the race, or people will become so numerous that we shall be crowded from off the earth. See how they have kicked me about because I'm ugly, as they say, until my back is covered with sores;" and here he showed the spots on his skin. Next came the Bird—no one remembers now which one it was—who condemned Man "because he burns my feet off," meaning the way in which the hunter barbe- cues birds by impaling them on a stick set over the fire, so that their feathers and tender feet are singed off. Others followed in the same strain. The Ground-squirrel alone ventured to say a good word for Man, who seldom hurt him because he was so small, but this made the others so angry that they fell upon the Ground-squirrel and tore him with their claws, and the stripes are on his back to this day.
They began then to devise and name so many new diseases, one after another, that had not their invention at last failed them, no one of the human race would have been able to survive. The Grubworm grew constant- ly more pleased as the name of each disease was called off, until at last they reached the end of the list, when someone proposed to make menstruation sometimes fatal to women. On this he rose-up in his place and cried: "Wadâñ'! [Thanks!] I'm glad some more of them will die, for they are getting so thick that they tread on me." The thought fairly made him shake with joy, so that he fell over backward and could not get on his feet again, but had to wriggle off on his back, as the Grubworm has done ever since.
When the Plants, who were friendly to Man, heard what had been done by the animals, they determined to defeat the latter's evil designs. Each Tree, Shrub, and Herb, down even to the Grasses and Mosses, agreed to furnish a cure for some one of the diseases named, and each said: "I shall appear to help Man when he calls upon me in his need." Thus came medicine; and the plants, every one of which has its use if we only knew it, furnish the remedy to counteract the evil wrought by the revengeful animals. Even weeds were made for some good purpose, which we must find out for ourselves. When the doctor does not know what medicine to use for a sick man the spirit of the plant tells him.
5. The Daughter of the Sun
The Sun lived on the other side of the sky vault, but her daughter lived in the middle of the sky, directly above the earth, and every day as the Sun was climbing along the sky arch to the west she used to stop at her daughter's house for dinner.
Now, the Sun hated the people on the earth, because they could never look straight at her without screwing up their faces. She said to her brother, the Moon, "My grandchildren are ugly; they grin all over their faces when they look at me." But the Moon said, "I like my younger brothers; I think they are very handsome" —because they always smiled pleasantly when they saw him in the sky at night, for his rays were milder.
The Sun was jealous and planned to kill all the people, so every day when she got near her daughter's house she sent down such sultry rays that there was a great fever and the people died by hundreds, until everyone had lost some friend and there was fear that no one would be left. They went for help to the Little Men, who said the only way to save themselves was to kill the Sun.
The Little Men made medicine and changed two men to snakes, the Spreading-adder and the Copperhead, and sent them to watch near the door of the daughter of the Sun to bite the old Sun when she came next day. They went together and bid near the house until the Sun came, but when the Spreading-adder was about to spring, the bright light blinded him and he could only spit out yellow slime, as he does to this day when he tries to bite. She called him a nasty thing and went by into the house, and the Copperhead crawled off without trying to do anything.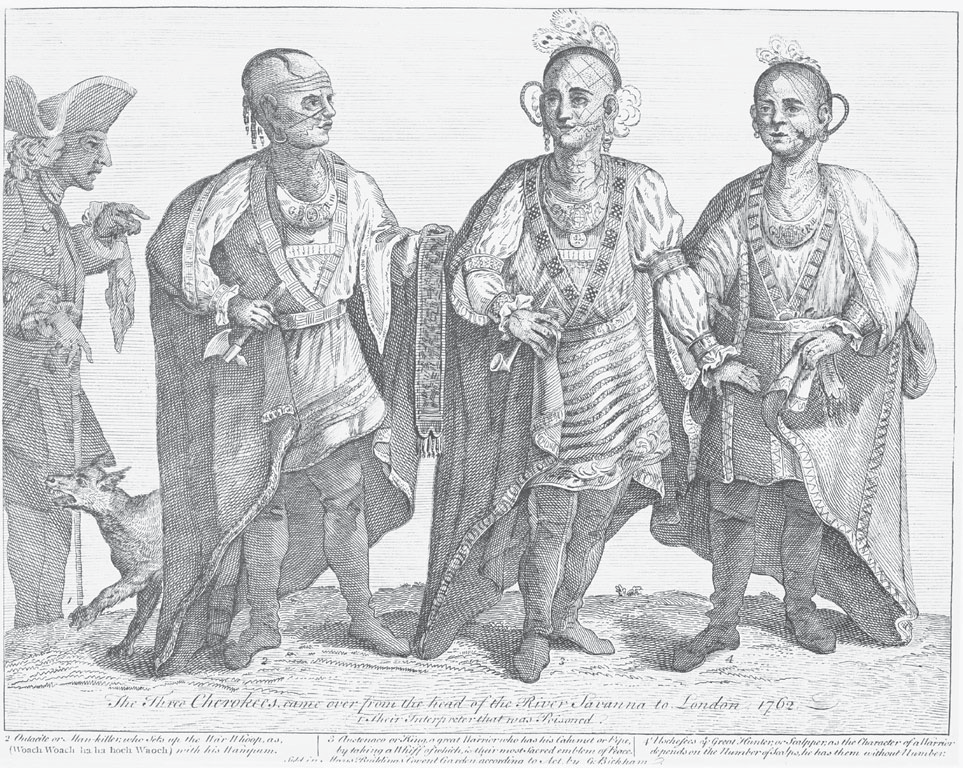 Image 12.2: Three Cherokee Diplomats in London | Three Cherokee men with traditional outfits and styles stand beside a contemporary London man, sharply contrasting their appearances.
Author: Henry Timberlake
Source: Wikimedia Commons
License: Public Domain
So the people still died from the heat, and they went to the Little Men a second time for help. The Little Men made medicine again and changed one man into the great Uktena and another into the Rattlesnake and sent them to watch near the house and kill the old Sun when she came for dinner. They made the Uktena very large, with horns on his head, and everyone thought he would be sure to do the work, but the Rattle- snake was so quick and eager that he got ahead and coiled up just outside the house, and when the Sun's daughter opened the door to look out for her mother, he sprang up and bit her and she fell dead in the doorway. He forgot to wait for the old Sun, but went back to the people, and the Uktena was so very angry that he went back, too. Since then we pray to the rattlesnake and do not kill him, because he is kind and never tries to bite if we do not disturb him. The Uktena grew angrier all the time and very dangerous, so that if he even looked at a man, that man's family would die. After a long time the people held a council and decided that he was too dangerous to be with them, so they sent him up to Gälûñ'lätï, and he is there now. The Spreading-adder, the Copperhead, the Rattlesnake, and the Uktena were all men.
When the Sun found her daughter dead, she went into the house and grieved, and the people did not die any more, but now the world was dark all the time, because the Sun would not come out. They went again to the Little Men, and these told them that if they wanted the Sun to come out again they must bring back her daughter from Tsûsginâ'ï, the Ghost country, in Us'ûñhi'yï, the Darkening land in the west. They chose seven men to go, and gave each a sourwood rod a hand-breadth long. The Little Men told them they must take a box with them, and when they got to Tsûsginâ'ï they would find all the ghosts at a dance. They must stand outside the circle, and when the young woman passed in the dance they must strike her with the rods and she would fall to the ground. Then they must put her into the box and bring her back to her mother, but they must be very sure not to open the box, even a little way, until they were home again.
They took the rods and a box and traveled seven days to the west until they came to the Darkening land. There were a great many people there, and they were having a dance just as if they were at home in the settlements. The young woman was in the outside circle, and as she swung around to where the seven men were standing, one struck her with his rod and she turned her head and saw him. As she came around the second time another touched her with his rod, and then another and another, until at the seventh round she fell out of the ring, and they put her into the box and closed the lid fast. The other ghosts seemed never to notice what had happened.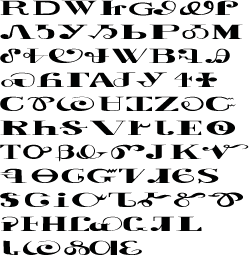 Image 12.3: Sequoya's Arranged Syllabary | The syllabary for writing the Cherokee language, designed by Sequoya.
Author: User "Robfergusonjr"
Source: Wikimedia Commons
License: Public Domain
They took up the box and started home toward the east. In a little while the girl came to life again and begged to be let out of the box, but they made no answer and went on. Soon she called again and said she was hungry, but still they made no answer and went on. After another while she spoke again and called for a drink and pleaded so that it was very hard to listen to her, but the men who carried the box said nothing and still went on. When at last they were very near home, she called again and begged them to raise the lid just a little, because she was smothering. They were afraid she was really dying now, so they lifted the lid a little to give her air, but as they did so there was a fluttering sound inside and something flew past them into the thicket and they heard a redbird cry, "kwish! kwish! Kwish!" in the bushes. They shut down the lid and went on again to the settlements, but when they got there and opened the box it was empty.
So we know the Redbird is the daughter of the Sun, and if the men had kept the box closed, as the Little Men told them to do, they would have brought her home safely, and we could bring back our other friends also from the Ghost country, but now when they die we can never bring them back.
The Sun had been glad when they started to the Ghost country, but when they came back without her daughter she grieved and cried, "My daughter, my daughter," and wept until her tears made a flood upon the earth, and the people were afraid the world would be drowned. They held another council, and sent their handsomest young men and women to amuse her so that she would stop crying. They danced before the Sun and sang their best songs, but for a long time she kept her face covered and paid no attention, until at last the drummer suddenly changed the song, when she lifted up her face, and was so pleased at the sight that she forgot her grief and smiled.
6. How They Brought Back the Tobacco
In the beginning of the world, when people and animals were all the same, there was only one tobacco plant, to which they all came for their tobacco until the Dagûl`kû geese stole it and carried it far away to the south. The people were suffering without it, and there was one old woman who grew so thin and weak that everybody said she would soon die unless she could get tobacco to keep her alive.
Different animals offered to go for it, one after another, the larger ones first and then the smaller ones, but the Dagûl`kû saw and killed every one before he could get to the plant. After the others the little Mole tried to reach it by going under the ground, but the Dagûl`kû saw his track and killed him as he came out.
At last the Hummingbird offered, but the others said he was entirely too small and might as well stay at home. He begged them to let him try, so they showed him a plant in a field and told him to let them see how he would go about it. The next moment he was gone and they saw him sitting on the plant, and then in a moment he was back again, but no one had seen him going or coming, because he was so swift. "This is the way I'll do," said the Hum- mingbird, so they let him try.
He flew off to the east, and when he came in sight of the tobacco the Dagûl`kû were watching all about it, but they could not see him because he was so small and flew so swiftly. He darted down on the plant—tsa!—and snatched off the top with the leaves and seeds, and was off again before the Dagûl`kû knew what had happened. Before he got home with the tobacco the old woman had fainted and they thought she was dead, but he blew the smoke into her nostrils, and with a cry of "Tsâ'lû! [Tobacco!]" she opened her eyes and was alive again.
Second Version
The people had tobacco in the beginning, but they had used it all, and there was great suffering for want of it. There was one old man so old that he had to be kept alive by smoking, and as his son did not want to see him die he decided to go himself to try and get some more. The tobacco country was far in the south, with high mountains all around it, and the passes were guarded, so that it was very hard to get into it, but the young man was a conjurer and was not afraid. He traveled southward until he came to the mountains on the border of the tobacco country. Then he opened his medicine bag and took out a hummingbird skin and put it over himself like a dress. Now he was a hummingbird and flew over the mountains to the tobacco field and pulled some of the leaves and seed and put them into his medicine bag. He was so small and swift that the guards, whoever they were, did not see him, and when he had taken as much as he could carry he flew back over the mountains in the same way. Then he took off the hummingbird skin and put it into his medicine bag, and was a man again. He started home, and on his way came to a tree that had a hole in the trunk, like a door, near the first branches, and a very pretty woman was looking out from it. He stopped and tried to climb the tree, but although he was a good climber he found that he always slipped back. He put on a pair of medicine moccasins from his pouch, and then he could climb the tree, but when he reached the first branches he looked up and the hole was still as far away as before. He climbed higher and high- er, but every time he looked up the hole seemed to be farther than before, until at last he was tired and came down again. When he reached home he found his father very weak. but still alive, and one draw at the pipe made him strong again. The people planted the seed and have had tobacco ever since.
7. The Journey to the Sunrise
A long time ago several young men made up their minds to find the place where the Sun lives and see what the Sun is like. They got ready their bows and arrows, their parched corn and extra moccasins, and started out toward the east. At first they met tribes they knew, then they came to tribes they had only heard about, and at last to others of which they had never heard.
There was a tribe of root eaters and another of acorn eaters, with great piles of acorn shells near their houses. In one tribe they found a sick man dying, and were told it was the custom there when a man died to bury his wife in the same grave with him. They waited until he was dead, when they saw his friends lower the body into a great pit, so deep and dark that from the top they could not see the bottom. Then a rope was tied around the woman's body, together with a bundle of pine knots, a lighted pine knot was put into her hand, and she was lowered into the pit to die there in the darkness after the last pine knot was burned.
The young men traveled on until they came at last to the sunrise place where the sky reaches down to the ground. They found that the sky was an arch or vault of solid rock hung above the earth and was always swinging up and down, so that when it went up there was an open place like a door between the sky and ground, and when it swung back the door was shut. The Sun came out of this door from the east and climbed along on the inside of the arch. It had a human figure, but was too bright for them to see clearly and too hot to come very near. They waited until the Sun had come out and then tried to get through while the door was still open, but just as the first one was in the doorway the rock came down and crushed him. The other six were afraid to try it, and as they were now at the end of the world they turned around and started back again, but they had traveled so far that they were old men when they reached home.
8. The Moon and the Thunders.
The Sun was a young woman and lived in the East, while her brother, the Moon. lived in the West. The girl had a lover who used to come every month in the dark of the moon to court her. He would come at night, and leave before daylight, and although she talked with him she could not see his face in the dark, and he would not tell her his name, until she was wondering all the time who it could be. At last she hit upon a plan to find out, so the next time he came, as they were sitting together in the dark of the âsi, she slyly dipped her hand into the cinders and ashes of the fireplace and rubbed it over his face, saying, "Your face is cold; you must have suffered from the wind," and pretending to be very sorry for him, but he did not know that she had ashes on her hand. After a while he left her and went away again.
The next night when the Moon came up in the sky his face was covered with spots, and then his sister knew he was the one who had been coming to see her. He was so much ashamed to have her know it that he kept as far away as he could at the other end of the sky all the night. Ever since he tries to keep a long way behind the Sun, and when he does sometimes have to come near her in the west he makes himself as thin as a ribbon so that he can hardly be seen.
Some old people say that the moon is a ball which was thrown up against the sky in a game a long time ago. They say that two towns were playing against each other, but one of them had the best runners and had almost won the game, when the leader of the other side picked up the ball with his hand—a thing that is not allowed in the game—and tried to throw it to the goal, but it struck against the solid sky vault and was fastened there, to remind players never to cheat. When the moon looks small and pale it is because someone has handled the ball unfairly, and for this reason they formerly played only at the time of a full moon.
When the sun or moon is eclipsed it is because a great frog up in the sky is trying to swallow it. Everybody knows this, even the Creeks and the other tribes, and in the olden times, eighty or a hundred years ago, before the great med- icine men were all dead, whenever they saw the sun grow dark the people would come together and fire guns and beat the drum, and in a little while this would frighten off the great frog and the sun would be all right again.
The common people call both Sun and Moon Nûñdä, one being 'Nûñdä that dwells in the day" and the other "Nûñdä that dwells in the night," but the priests call the Sun Su'tälidihï', "Six-killer," and the Moon Ge'`yägu'ga, though nobody knows now what this word means, or why they use these names. Sometimes people ask the Moon not to let it rain or snow.
The great Thunder and his sons, the two Thunder boys, live far in the west above the sky vault. The lightning and the rainbow are their beautiful dress. The priests pray to the Thunder and call him the Red Man, because that is the brightest color of his dress. There are other Thunders that live lower down, in the cliffs and mountains, and under waterfalls, and travel on invisible bridges from one high peak to another where they have their town houses. The great Thunders above the sky are kind and helpful when we pray to them, but these others are always plotting mischief. One must not point at the rainbow, or one's finger will swell at the lower joint.
9. What the Stars Are Like
There are different opinions about the stars. Some say they are balls of light, others say they are human, but most people say they are living creatures covered with luminous fur or feathers.
One night a hunting party camping in the mountains noticed two lights like large stars moving along the top of a distant ridge. They wondered and watched until the light disappeared on the other side. The next night, and the next, they saw the lights again moving along the ridge, and after talking over the matter decided to go on the morrow and try to learn the cause. In the morning they started out and went until they came to the ridge, where, after searching some time, they found two strange creatures about so large (making a circle with outstretched arms), with round bodies covered with fine fur or downy feathers, from which small heads stuck out like the heads of terrapins. As the breeze played upon these feathers showers of sparks flew out.
The hunters carried the strange creatures back to the camp, intending to take them home to the settlements on their return. They kept them several days and noticed that every night they would grow bright and shine like great stars, although by day they were only balls of gray fur, except when the wind stirred and made the sparks fly out. They kept very quiet, and no one thought of their trying to escape, when, on the seventh night, they suddenly rose from the ground like balls of fire and were soon above the tops of the trees. Higher and higher they went, while the wondering hunters watched, until at last they were only two bright points of light in the dark sky, and then the hunters knew that they were stars.
10. Origin of the Pleiades and the Pine
Long ago, when the world was new, there were seven boys who used to spend all their time down by the town- house playing the gatayû'stï game, rolling a stone wheel along the ground and sliding a curved stick after it to strike it. Their mothers scolded, but it did no good, so one day they collected some gatayû'stï stones and boiled them in the pot with the corn for dinner. When the boys came home hungry their mothers dipped out the stones and said, "Since you like the gatayû'stï better than the cornfield, take the stones now for your dinner."
The boys were very angry, and went down to the townhouse, saying, "As our mothers treat us this way, let us go where we shall never trouble them anymore." They began a dance—some say it was the Feather dance—and went round and round the townhouse, praying to the spirits to help them. At last their mothers were afraid something was wrong and went out to look for them. They saw the boys still dancing around the townhouse, and as they watched they noticed that their feet were off the earth, and that with every round they rose higher and higher in the air. They ran to get their children, but it was too late, for then, were already above the roof of the townhouse—all but one, whose mother managed to pull him down with the gatayû'stï pole, but he struck the ground with such force that he sank into it and the earth closed over him.
The other six circled higher and higher until they went up to the sky, where we see them now as the Pleiades, which the Cherokee still call Ani'tsutsä (The Boys). The people grieved long after them, but the mother whose boy had gone into the ground came every morning and every evening to cry over the spot until the earth was damp with her tears. At last a little green shoot sprouted up and grew day by day until it became the tall tree that we call now the pine, and the pine is of the same nature as the stars and holds in itself the same bright light.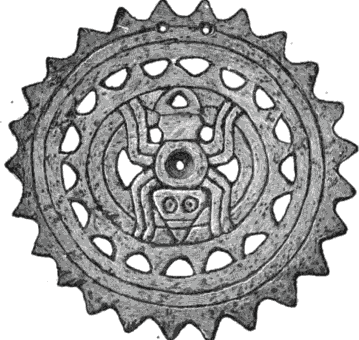 Image 12.4: Fain's Island Shell Gorget | Shell artwork of the water spider, found on Fain's Island, Tennessee.
Author: Aaron Walden
Source: Wikimedia Commons
License: Public Domain
11. The Milky Way
Some people in the south had a corn mill, in which they pounded the corn into meal, and several mornings when they came to fill it they noticed that some of the meal had been stolen during the night. They examined the ground and found the tracks of a dog, so the next night they watched, and when the dog came from the north and began to eat the meal out of the bowl they sprang out and whipped him. He ran off howl- ing to his home in the north, with the meal dropping from his mouth as he ran, and leaving behind a white trail where now we see the Milky Way, which the Cherokee call to this day Gi`lï'-utsûñ'stänûñ'yï, "Where the dog ran."
12. Origin Of Strawberries
When the first man was created and a mate was given to him, they lived together very happily for a time, but then began to quarrel, until at last the woman left her husband and started off toward Nûñâgûñ'yï, the Sun land, in the east. The man followed alone and grieving, but the woman kept on steadily ahead and never looked behind, until Une'`länûñ'hï, the great Apportioner (the Sun), took pity on him and asked him if he was still angry with his wife. He said he was not, and Une'`länûñ'hï then asked him if he would like to have her back again, to which he eagerly answered yes.
So Une'`länûñ'hï caused a patch of the finest ripe huckleberries to spring up along the path in front of the wom- an, but she passed by without paying any attention to them. Farther on he put a clump of blackberries, but these also she refused to notice. Other fruits, one, two, and three, and then some trees covered with beautiful red service berries, were placed beside the path to tempt her, but she still went on until suddenly she saw in front a patch of large ripe strawberries, the first ever known. She stooped to gather a few to eat, and as she picked them she chanced to turn her face to the west, and at once the memory of her husband came back to her and she found herself unable to go on. She sat down, but the longer she waited the stronger became her desire, for her husband, and at last she gathered a bunch of the finest berries and started back along the path to give them to him. He met her kindly and they went home together.
13. The Great Yellow-jacket: Origin of Fish and Frogs
A long time ago the people of the old town of Kanu'ga`lâ'yï ("Brier place," or Briertown), on Nantahala river, in the present Macon County, North Carolina, were much annoyed by a great insect called U'la`gû', as large as a house, which used to come from some secret hiding place, and darting swiftly through the air, would snap up children from their play and carry them away. It was unlike any other insect ever known, and the people tried many times to track it to its home, but it was too swift to be followed.
They killed a squirrel and tied a white string to it, so that its course could be followed with the eye, as bee hunt- ers follow the flight of a bee to its tree. The U'la`gû' came and carried off the squirrel with the string hanging to it, but darted away so swiftly through the air that it was out of sight in a moment. They killed a turkey and put a longer white string to it, and the U'la`gû' came and took the turkey, but was gone again before they could see in what direction it flew. They took a deer ham and tied a white string to it, and again the U'la`gû' swooped down and bore it off so swiftly that it could not be followed. At last they killed a yearling deer and tied a very long white string to it. The U'la`gû' came again and seized the deer, but this time the load was so heavy that it had to fly slowly and so low down that the string could be plainly seen.
The hunters got together for the pursuit. They followed it along a ridge to the east until they came near where Franklin now is, when, on looking across the valley to the other side, they saw the nest of the U'la`gû' in a large cave in the rocks. On this they raised a great shout and made their way rapidly down the mountain and across to the cave. The nest had the entrance below with tiers of cells built up one above another to the roof of the cave. The great U'la`gû' was there, with thousands of smaller ones, that we now call yellow-jackets. The hunters built fires around the hole, so that the smoke filled the cave and smothered the great insect and multitudes of the smaller ones, but others which were outside the cave were not killed, and these escaped and increased until now the yel- low-jackets, which before were unknown, are all over the world. The people called the cave Tsgâgûñ'yï, "Where the yellow-jacket was," and the place from which they first saw the nest they called A`tahi'ta, "Where they shouted," and these are their names today.
They say also that all the fish and frogs came from a great monster fish and frog which did much damage until at last they were killed by the people, who cut them up into little pieces which were thrown into the water and after- ward took shape as the smaller fishes and frogs.
14. The Deluge
A long time ago a man had a dog, which began to go down to the river every day and look at the water and howl. At last the man was angry and scolded the dog, which then spoke to him and said: "Very soon there is going to be a great freshet and the water will come so high that everybody will be drowned; but if you will make a raft to get upon when the rain comes you can be saved, but you must first throw me into the water." The man did not be- lieve it, and the dog said, "If you want a sign that I speak the truth, look at the back of my neck." He looked and saw that the dog's neck had the skin worn off so that the bones stuck out.
Then he believed the dog, and began to build a raft. Soon the rain came and he took his family, with plenty of provisions and they all got upon it. It rained for a long time, and the water rose until the mountains were covered and all the people in the world were drowned. Then the rain stopped and the waters went down again, until at last it was safe to come off the raft. Now there was no one alive but the man and his family, but one day they heard a sound of dancing and shouting on the other side of the ridge. The man climbed to the top and looked over; every- thing was still, but all along the valley he saw great piles of bones of the people who had been drowned, and then he knew that the ghosts had been dancing.
AW-AW-TAM INDIAN NIGHTS: THE MYTHS AND LEGENDS OF THE PIMAS
Compiled by J. William Lloyd (1857-1940 C.E.)
Published in 1911 C.E.
Pima (Native America)
The Pima are North American Indians who traditionally lived along the Gila and Salt rivers in Arizona, U.S., which was the location of the Hohokam culture (200 to 1400 C.E.). Pima Indians call themselves the "River People," speak a Uto-Aztecan language, and are usually considered to be the descendants of the Hohokam whose settle- ments were abandoned probably because of the Great Drought (1276-99) and the subsequent sparse and unpredict- able rainfall that lasted until 1450. The Pima were traditionally sedentary farmers utilizing the rivers for irrigation and supplementing their diet with some hunting and gathering. The active farming led the Pima to develop larger communities than their neighboring tribes, along with complex political organizations. From the time of their early encounter with European and American colonizers, Pima Indians have been seen as a friendly people. As of the early 21st century, there are about 11,000 Pima descendants. J. William Lloyd, an amateur ethnographer who lived with the Pima people for two months in 1903, collected and transcribed Comalk-hawk-kih (Thin Buckskin)'s tradi- tional Pima stories via the interpretation of Edward Hubert Wood, but these stories can be traced back to the time of or even before the arrival of the Europeans. The stories are organized as Stories of the First Night, the Second Night, the Third Night, and the Fourth Night.
Written by Kyounghye Kwon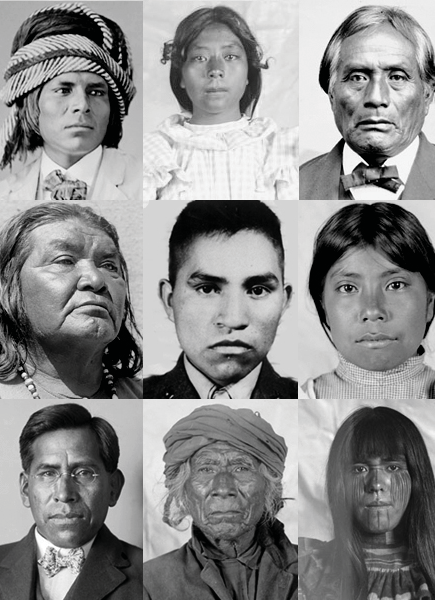 Image 12.5: Pima Men and Women | A collage of Native Americans, mostly of Pima ancestry, from the Southwest United States region.
Author: User "Robfergusonjr"
Source: Wikimedia Commons
License: Public Domain
12.3.1 Selections from Aw-aw-tam Indian nights: Being the Myths and Legends of the Pimas of Arizona
J. William Lloyd
License: Public Domain
The Story of These Stories
WHEN I was at the Pan-American Fair, at Buffalo, in July, 1901, I one day strolled into the Bazaar and drifted naturally to the section where Indian curios were displayed for sale by J. W. Benham. Behind the counter, as salesman, stood a young Indi- an, whose frank, intelligent, good-natured face at once attracted me. Finding me interested in Indian art, he courteously invited me behind the counter and spent an hour or more in explain- ing the mysteries of baskets and blankets.
How small seeds are! From that interview came everything that is in this book.
Several times I repeated my visits to my Indian friend, and when I had left Buffalo I had earned that his name was Edward Hubert Wood, and that he was a full-blooded Pima, educated at Albuquerque, New Mexico.
Afterward we came into a pleasant correspondence, and so I came to know that one of my Indian friend's dreams was that he should be the means of the preservation of the ancient tales of his people. He had a grand-uncle, Comalk-Hawk-Kih, or Thin Buckskin, who was a see-nee-yaw-kum, or professional traditionalist, who knew all the ancient stories, but who had no successor, and with whose death the stories would disappear. He did not feel himself equal to putting these traditions into good English, and so did not quite know what to do.
We discussed this matter in letters; and finally it was de- cided that I should visit the Gila River Reservation, in Arizona, where the Pimas were, and get the myths from the old seeneeyawkum in person, and that Mr. Wood should return home from Pyramid Lake, Nevada, where he was teaching carpentry to the Pai-utes, and be my host and interpreter.
So, on the morning of July 31st, 1903, I stepped from a train at Casa Grande, Arizona, and found myself in the desert land of which I had so long dreamed. I had expected Mr. Wood to meet me there, but he was not at the station and therefore I took passage with the Irish mail-carrier whose stage was in daily transit between Casa Grande and Sacaton, the Agency village of the Pima Reservation.
We had driven perhaps half the distance, and my Irish friend was beguiling the tedium by an interminable series of highly spiced yarns, calculated to flabbergast the tenderfoot, when my anxious eyes discerned in the dis- tance the oncoming of a neat little open buggy, drawn by two pretty ponies, one of which was a pinto, and in which sat Mr. Wood. Just imagine: It was the last day of July, a blazing morning in the open desert, with the temperature soaring somewhere between 100 and 120 degrees, yet here was my Indian friend, doubtless to do me honor, arrayed in a "pepper-and-salt" suit, complete with underclothes; vest buttoned up; collar and necktie, goggles and buckskin driving gloves. And this in an open buggy, while the Irishman and I, under our tilt, were stripped to our shirts, with sleeves rolled above elbows, and swigging water, ever and anon, from an enormous canteen swathed in wet flannel to keep it cool. Truly Mr. Wood had not intended that I should take him for an uncivilized Indian, if clothes could give the lie; but the face was the same kindly one of my "Brother Ed," and it did not take me long to greet him and transfer myself to his care.
We came to Sacaton (which Ed said was a Mexican name meaning "much tall grass"—reminding me that Em- ory, of the "Army of the West," who found the Pimas in 1846, reported finding fine meadows there—but which the Pimas call Tawt-sit-ka, "the Place of Fear and Flight," because of some Apache-caused panic) but we did not stop there, but passed around it, to the Northwest, and on and over the Gila, Akee-mull, The River, as the Pimas affectionately call it, for to them it is as the Nile to Egypt. The famous Gila is not a very imposing stream at any time, and now was no stream at all, but a shallow dry channel, choked with desert dust, or paved with curling flakes of baked mud which cracked like bits of broken pottery under our ponies' feet. But I afterwards many times saw it a turbid torrent of yellow mud, rushing and foaming from the mountain rains; perilous with quicksand and snag, the roaring of its voice heard over the chapparal for miles to windward.
The Pimas live in villages, each with its sub-chief, and we were bound for the village of Lower San-tan. But in these villages the houses are now seldom aggregated, as in old days of Apache and Yuma war, but scatter out for miles in farm homesteads.
Brother Ed had lately sold his neat farmstead, near Sacaton, and when I came to his home I found he was temporarily living under a vachtoe (pronounce first syllable as if German), or arbor-shed, made of mezquite forks, supporting a flat roof of weeds and brush for shade. Near by he was laying the foundations of a neat little adobe cottage, which was finally completed during my stay.
Ed introduced me to his mother, a matronly Indian woman of perhaps fifty-five, who must have been quite a belle in her day, and whose features were still regular and strong, and his step-father, "Mr. Wells," who deserves more than a passing word from me, for his kindness was unremitting (bless his good-natured, smiling face!) and his solicitude for my comfort constant. These were all the family, for Ed himself was a widower. Fifty yards or so to the northwest were the huts of two old and wretchedly poor Pimas (the man was blind) who had been allowed to settle there temporarily by Mr. Wood, owing to some difficulty about their own location on their adjoining land. One or two hundred yards in the other direction were two old caw-seens, or storehouses, square structures of a sort of wattlework of poles, weeds and brush, plastered over with adobe and roofed with earth. In one of these I placed my trunk, and on its flat roof I slept, rolled in my blankets, most of the nights of the two months of my stay. I came to know it as "my Arizona Bedstead," and I shall never forget it and its quaint, crooked ladder.
My Indian brother was not slow in shedding his dress-parade garments, and in getting down to the comfort of outing shirt and overalls, neck handkerchief and sombrero. Then I had my first meal with Indians in Arizona. Mrs. Wells, or as I prefer to call her, Sparkling-Soft-Feather (her Indian name) was a good cook of her kind, and gave us a meal of tortillas, frijole beans, peppers (kaw-awl-kull), coffee, and choo-oo-kook or jerked beef. Ed and I were given the dignity of chairs and a table, but the elder Indians squatted on the ground in the good old Pima way, with their dishes on a mat. There were knives and spoons, but no forks, and the usefulness of fingers was not obsolete. A waggish, pale-eyed pup, flabbily deprecative and good-natured, and a big-footed Mexican choo-chool, or chick- en, were obtrusively familiar. Neither of the older Indians could speak a word of English, but chatted and laughed away together in Pima. The hot, soft wind of the desert kissed our faces as we ate, and off in the back ground rose the stately volcanic pile of Cheoff-skaw-mack, the nearest mountain, and all around the horizon other bare volcanic peaks burned into the blue. Sometimes a whirlwind of dust travelled rapidly over the plain, making one ponder what would happen should it gyrate into the vachtoe.
The old woman from the near-by kee slunk by as we ate, going to the well. She wore gah-kai-gey-aht-kum-soosk (literally string-shoes), or sandals, of rawhide, on her feet, and was quite the most wretched-looking hag I ever saw among the Pimas. Her withered body was hung with indescribable rags and her gray hair was a tangled mat. Yet I came to know that that wretched creature had a heart and a good one. She was kind and cheerful, industrious and uncomplaining, and devotion itself to her old blind husband; who did nothing all day long but move out of the travelling sun into the shade, rolling nearly naked in the dust.
After dinner we got our guns and started out to go to the farm of old Thin Buckskin ("William Higgins," if you please!) the seeneeyawkum I had come so far to see. Incidentally we were to shoot some kah-kai-cheu, or plumed quails, and taw-up-pee, or rabbits, for supper.
We found the old man plowing for corn in his field. The strong, friendly grasp he gave my hand was all that could be desired. Tall, lean, dignified, with a harsh. yet musical voice; keen, intelligent black eyes, and an impressive manner, he was plainly a gentleman and a scholar, even if he could neither read nor write, nor speak a sentence of English.
The next afternoon he came, and under Ed's vachtoe gave me the first installment of the coveted tales. It was slow work. First he would tell Ed a paragraph of tradition, and Ed would translate it to me. Then I would write it down, and then read it aloud to Ed again, getting his corrections. When all was straight, to his satisfaction, we would go on to another paragraph, and so on, till the old man said enough. As these Indians are all Christianized now, and mostly zealous in the faith, I could get no traditions on Sunday. And indeed, when part way thru, this zeal came near balking me altogether. A movement started to stop the recovery of these old heathen tales; the sub-chief had a word with Comalk, who became suddenly too busy to go on with his narrations, and it took increased shekels and the interposition of the Agent, Mr. J. B. Alexander, who was very kind to me, before I could get the wheels started again.
Sometimes the old man came at night, instead of afternoon, and I find this entry in my journal: "Sept. 6.—We sat up till midnight in the old cawseen getting the traditions. It was a wild, strange scene-the old cawseen interior, the mesquite forks that supported the roof, the poles overhead, and weeds above that, the mud-plastered walls with loop-hole windows; bags, boxes, trunks, ollas, and vahs-hrom granary baskets about. Ed sitting on the ground, against the wall, nodding when I wrote and waking up to interpret; the old man bent forward, both hands out, palms upward, or waving in strange eloquent gestures; his lean, wrinkled features drawn and black eyes gleaming; telling the strange tales in a strange tongue. On an old olla another Indian, Miguel, who came in to listen, and in his hand a gorgeously decorated quee-a-kote, or flute, with which, while I wrote, he would sometimes give us a few wild, plaintive, thrilling bars, weird as an incantation. And finally myself, sitting on a mattress on my trunk, writing, fast as pencil could travel, by the dim light of a lantern hung against a great post at my right. Outside a cold, strong wind, for the first time since I came to Arizona, bright moonlight, and some drifting white clouds telling the last of the storm."
Again, on Sept. 12th: "Traditions, afternoon and until midnight. I shall never forget how the half-moon looked, rising over Vah-kee-woldt-kee, or the Notched Cliffs, toward midnight, while the coyotes laughed a chorus some- where off toward the Gila, and we sat around, outdoors, in the wind, and heard the old seeneeyawkum tell his weird, incoherent tales of the long ago."
My interpreter was eager and willing, and well-posted in the meaning of English, and was a man of unusual intelligence and poetry of feeling, but was not well up in grammar, and in the main I had to edit and recast his sentences; yet just as far as possible I have kept his words and the Indian idiom and simplicity of style. Sometimes he would give me a sentence so forceful and poetic, and otherwise faultless, that I have joyfully written it down exactly as received. I admit that in a very few places, where the Indian simplicity and innocence of thought caused an almost Biblical plainness of speech on family matters, I have expurgated and smoothed a little for prudish Cau- casian ears, but these changes are few, and mostly unimportant, leaving the meaning unimpaired. And never once was there anything in the spirit of what was told me that revealed foulness of thought. All was grave and serious, as befitted the scriptures of an ancient people.
Occasionally I have added a word or sentence to make the meaning stand out clearer, but otherwise I have taken no liberties with the original.
As a rule the seeneeyawkum told these tales in his own words, but the parts called speeches were learned by heart and repeated literally. These parts gave us much trouble. They were highly poetic, and manifestly mystic, and therefore very difficult to translate with truthfulness to the involved meanings and startling and obscure metaphors. Besides they contained many archaic words, the meaning of which neither seeneeyawkum nor interpreter now knew, and which they could only translate by guess, or leave out altogether. But we did the best we could.
The stories were also embellished with songs, some of which I had translated. They were chants of from one to four lines each, seldom more than two, many times repeated in varying cadence; weird, somber, thrillingly passion- ate in places, and by no means unmusical, but, of course, monotonous. I obtained phonograph records of a number, and the translations given are as literal as possible.
As to the meaning of the tales I got small satisfaction. The Indians seemed to have no explanations to offer. They seemed to regard them as fairy tales, but admitted they had once been believed as scriptures.
My own theory came to be that they had been invented, from time to time, by various and successive mah- kais to answer the questions concerning history, phenomena, and the origin of things, which they, as the reputed wisest of the tribe, were continually asked. My chief reason for supposing this is because in almost every tale the hero is a mahkai of some sort. The word mah-kai (now translated doctor, or medicine-man) seems to have been applied in old time to every being capable of exerting magical or supernatural and mysterious power, from the Creator down; and it is easy to see how such use of the word would apparently establish the divine relationship and bolster the authority of the medicine men, while the charm of the tale would focus attention upon them. The temp- tation was great and, I think, yielded to.
I doubt if much real history is worked in, or that it is at all reliable.
All over the desert, where irrigation was at all practicable, in the Gila and Salt River valleys, and up to the edge of the mountains, among the beautiful giant cactus and flatbean trees, you will ride your bronco over evidences of a prehistoric race:—old irrigating ditches, lines of stone wall; or low mounds of adobe rising above the grease, wood and cacti, and littered over profusely with bits of broken and painted pottery, broken cornmills and grinders, per- haps showing here and there a stone ax, arrowhead, or other old stone implement. These mounds (vah-ahk-kee is the Pima word for such a ruin) are the heaps caused by the fallen walls of what were once pueblos of stone and clay. In some places there must have been populous cities, and at the famous site of Casa Grande one finds one of the buildings still standing—a really imposing citadel, with walls four or five feet thick, several stories high, and habit- able since the historic period.
Now according to these traditions it was the tribes now known as Pimas, Papagoes, Yumas and Maricopas, that invaded the land, from some mythic underworld, and overthrew the vahahkkees & killed all their inhabitants, and this is the most interesting part of the tales from a historic point of view. Fewkes, and other ethnologists, think the ancestors of the Pimas built the Casa Grande & other vahahkkees, but I doubt this. Is it reasonable to suppose that if a people as intelligent & settled as the Pimas had once evoluted far enough in architecture & fortification to erect such noble citadels and extensive cities as those of Casa Grande & Casa Blanca, that they, while still surrounded by the harassing Apaches, would have descended to contentment with such miserable & indefensible hovels as their present kees and cawseens? To me it is not. They are as industrious as any of the pueblo-building Indians, not otherwise degenerate, and had they once ever builded pueblos I do not think would have abandoned the art. But it is easy to understand that a horde of desert campers, overthrowing a more civilized nation, might never rebuild or copy after its edifices. So far, then, I am inclined to agree with the traditions and disagree with the ethnologists.
But these traditions are evidently very ancient. They appear to me to have originated from the aborigines of this country; people who knew no other. land. Every story is saturated with local color. From the top of Cheoffskaw- mack, I believe I could have seen almost every place mentioned in the traditions, except the Rio Colorado & the ocean, and the ocean was to them, I believe, little more than a name. They never speak of it with their usual sketchy & graphic detail, and the fact that in the ceremony of purification it is spoken of as a source of drinking water shows they really knew nothing of it. The Indian is too exact in his natural science to speak of salt water as potable. And these stories certainly say that the dwellers in the vahahkkees were the children of Ee-ee-toy, created right here. And that the army that carried out Ee-ee-toy's revenge upon his rebellious people were the children of Juhwerta Mahkai, who had been somewhere else since the flood, but who were also originally created here.
Now, for what it is worth, I will give a theory to reconcile these differences. I assume that their flood was a real event, but a local one, and the greater part of the people destroyed by it. A minority escaped by flight into the desert, and neither they nor their descendants, for many generations, returned to the place where the catastrophe occurred. Another remnant escaped by floating on various objects & climbing mountains. The first were those of whom it is fabled that Juhwerta Mahkai let them escape thru a hole in the earth. These became nomadic, desert dwellers. The second remained in the Gila country, became agricultural & settled in habit, irrigating their land & building pueblos, growing rich, effeminate & inapt at war. At length the desert fugitives, also grown numerous, and warlike & fierce with the wild, wolf-like existence they had led, and moved by we know not what motives of revenge or greed, returned & swept over the land, in a sudden invasion, like a swarm of locusts; ruthlessly destroying the vahahkees and all who dwelt therein; breaking even the ma-ta-tes & every utensil in their vandal fury; dividing the region thus taken among themselves. According to these traditions the Apaches were already dwellers in the outly- ing deserts & mountains, and were not affected especially by this invasion.
Is it now unreasonable to suppose that some of the invaders kept up, to a great extent, their old habits of desert wandering (Papagoes for instance), and that others adopted to some extent the agricultural habits of those they had conquered, and yet retained, with slight change, the little brush & mud houses & arbors they had grown accus- tomed to in their wanderings? These last would be our present Pimas.
If it is considered strange that these adopted the habits, to any extent, of those they supplanted it may be urged that they almost certainly, in conquering the vahahkkee people, spared and married many of the women, and adopted many of the children; this being in accordance with their custom in historic times. And this infusion of the gentler blood may have been very large. And these women would naturally go on, and would be required by their new husbands to go on, with the agricultural methods to which they were accustomed & would teach them to their new masters. And their children, being wholly or partly of the old stock, would have a natural tendency to the same work, to some extent.
This theory not only explains & agrees with the main parts of the old traditions, but seems confirmed by other things. Thus the Pimas, Papagoes, Quojatas, and the "Rabbit-Eaters" of Mexico, speak about the same language, which would seem to prove them originally the same people. But some have kept the old ways, some have become agricul- tural, and some are in manners between, and thus have become classed as different tribes. And, judging from the remains, the life of the old vahahkkee dwellers was in many ways like that of the modern Pima, only less primitive.
But the real value of these stories is as folklore, and in their literary merit. They throw a wonderful side-light on the old customs, beliefs and feelings. I consider them ancient, in the main, but do not doubt that in coming down thru many seeneeyawkums they have been much modified by the addition of embellishment, the subtraction of forgetfulness. As proof I adduce the accounting for the origin of the white people, who use pens & ink, in the story of Van-daih. The ancient Pimas knew neither white men, nor pens, nor ink, therefore this passage is clearly an interpolation by some later narrator, if the story is really ancient, as I suppose it is. In the story of Noo-ee's meeting the sun, the word used by old Comalk, for the sun's weapon, was vai-no-ma-gaht (literally iron-bow) which is the modern Pima's name for the white man's gun, and it was translated as gun by my interpreter. But iron and guns were both unknown to ancient Pimas, therefore this term must have been first used by some seeneeyawkum after the white man came, who thought a gun more appropriate than a bow for the sun's shooting.
How much has been lost by forgetfulness we can never know; but at least I found that the meaning of many ancient words had disappeared, that the mystic meaning of the highly symbolic speeches seemed all gone, and I felt certain that the last part of the Story of the Gambler's War had been lost by forgetting; for it stops short with the pre- liminary speeches, instead of going on with a detailed account of the battles as does the Story of Paht-ahn-kum's war.
Another proof that these tales were changed by different narrators is afforded by the variants of some of them published by Emory, Grossman, Cook, and other writers about the Pimas.
As to the mystic meaning I can only guess. The mystic number four, so constantly used, probably refers to the four cardinal points, but my Indians seemed not aware of this. In the stories, West is black, East is white or light, South is blue, North is yellow, and Above is green. Of course the west is black because there night swallows up the sun, and the east is light because it gives the sun, but why south is blue and north is yellow I do not know. But south is the nearest way to the ocean, and as in one story the word ocean seems used in place of south, I infer the blue color was derived from that. And the desert lying north of the ocean may suggest the desert tint, yellow, as the color of the north. As to the sky being green, I find this in my journal: "August 29-Last evening, after sunset, there were the most wonderful sky effects-there was a line of light clouds across the sky, in the west, about half way up to the zenith, and suddenly the white part of these was washed over, as tho by a paint brush, with a strong but delicate pea-green, while under this spread a mist or haze of dainty pink, changing to a rich, delicate mauve. Lasted quar- ter of an hour or more. Never saw anything like it in nature before." Again, on September 6, I saw nearly the same phenomenon. The green was very strong and vivid, and could not fail to attract an Indian's eye, and something of the sort, I fancy, made him make the strange choice of green for the sky color.
Those who like to compare myths and folktales and ancient scriptures will find a rich field here. And the in- teresting thing is that these tales come straight from a line of Indians who could neither read nor write nor speak English, therefore adulteration by white man's literature seems improbable.
As to the literary merit of these tales, after all that is lost by a double interpretation, I consider it still very high. You must come to them as a little child, for they are intensely child-like, and to expect them to be like a white man's narrative is absurd. But they are sketched in such clear, bold lines, with such a sure touch and delicate expressive- ness of salient points; there are such close-fitting, shrewd bits of human nature; such real yet startling touches of poetry in metaphor; such fertile and altogether Indian imagination in plot and incident, that the interest never fails. No two stories are alike, and if surprise is a literary charm of high value, and I think it is, then these tales are certainly charming, for they constantly bring surprise.
And the, poetry, in Eeeetoy's speech for example, is so rich and strong; and in such parts as the story of the Nah-vah-choo the mysticism seems to challenge one like a riddle.
When these old tales were told with all proper ceremony and respect, they were told on four successive nights. This could not be in the giving of them to me, for many practical reasons, but I have endeavored to give them that form for my reader and hence the title of my book. But I did not discover how many or what ones were told on any one night, so my division is arbitrary, and only aims at reasonable equality. The naming, too, of the different stories is try own, for the old man did not appear to have any set names for them. I fancy the old man was rusty and out of practice, and forgot some of the tales in their proper sequence, and brought them in afterward as they recurred to him.. For instance, the story of Tcheu-nas-set Seeven's singing away another chief 's wives evidently belongs among the early stories of the vahahkkee people, and before the account of his death, when the vahahkkees were destroyed. But I have given the stories in the order in which they were told to me, leaving all responsibility on the old see- neeyawkum's shoulders.
I lived a little more than two months with these Indians, collecting these stories, enjoying their kindly hospitality, living as they lived, eating their food, riding their ponies, sleeping on their roofs under the splendid Arizona stars.
I shall never forget that day, before I left, when Ed and I saddled our ponies in the early morning and rode twenty milts to the Casa Grande ruins. On the way we crossed the dry bed of the Gila; and passed thru the Agen- cy village of Sacaton and the village of Blackwater; skirting the Maricopa Slaughter mountains, where once some unfortunate Maricopias were waylaid and massacred by a band of Apaches, almost in sight of Sacaton. The Casa Grande ruins are imposing enough, but sadly belittled in effect by the well-meant roof which the government has erected over them to preserve them. This kills all the poetry and gives them the ludicrous aspect of a museum spec- imen. Had the old walls been skillfully capped with a waterproof cement and the walls coated with some weath- erproof and transparent wash, all necessary security could have been effected with perhaps less expense than this absurd roof, and all the romance of impression preserved. Let us hope the genial and manly young custodian, Mr. Frank Pinckly, to whose warm-hearted hospitality and that of his parents I owe grateful thanks, will consider this suggestion favorably and earn the blessing of future travellers. A storm broke on us while we were at the ruins, and riding home that evening we found the Gila flooded. I shall always remember how its muddy torrent looked to me, plunging along at my feet, where that morning I had crossed dry shod; its yellow waves shot with blood-red reflec- tions from the last colors of sunset.
"You better see that Pinto's cinch is tight, or she may try to get you off in the river," warned Ed, in my ear, as he jumped off to cinch. up "Georgie."
It was always exciting to me to ford the treacherous Gila, the tawny waters were so sweeping, and the ponies plunged so when their feet felt the quicksands, but we got across all right, and galloped home on the slippery, mud- dy roads.
When I left these people it was with a genuine regard for their virtues. I found them in the main kind, honest, simple-minded, industrious, surprisingly clean, considering their obstacles of scant water and ever-present dust., and the calmest tempered people I have ever known.
I remember the second day of my stay we were going to ride to the Casa Blanca ruins. In watering the ponies at the well, "Georgie's" loosened saddle turned and swung under his belly. Such bucking and frantic kicking as that half-broken colt indulged in for a few moments would have made a congress of cow-boys applaud, and when it was over the beautiful colt stood exhausted on the far side of a twenty acre field, with the saddle fragments somewhere between. Now to poor Indians the loss of a saddle is not small, and I fancy most frontiersmen, under the provo- cation, would have made the air blue with oaths, but Ed only sadly said: "I'm afraid that spoils Georgie," and the stepfather laughed and started patiently out on the trail of the colt "to save the pieces," while the mother took one of her bowl-shaped Pima baskets, with beans in it, and coaxed the colt till she caught him. Then he was patted and soothed and fed with sugar, the saddle patched up and replaced, and we rode eighteen miles that day and never another mishap. And from first to last never a harsh or complaining word.
I at no time encountered a beggar among the Pimas, and tho they were mostly very poor I had not a pin's worth stolen. I never heard an oath, or saw a brutal or violent act, or a child slapped or scolded, or a woman treated with disrespect or tyranny, nor any drunkenness or cruelty to animals. Perhaps I was especially fortunate, but I can only speak of what I saw. Their self-respect and serenity continually aroused my admiration.
I must say that they appeared to me to excel any average white neighborhood in good behavior.
It is a strange land, that in which the Pimas dwell; a desert overgrown with strange soft-tinted weeds, "salt weeds," pink, red, green, gray, blue, purple; the rich-green yellow-flowering greasewood; odd cacti, and all manner of thornbearing bushes. The soil is inexhaustibly rich, were there water enough, but the white people, settling above the Indians, on the Gila, have so withdrawn the water that crop failures from lack of sufficient irrigation are the rule, now, instead of the exception, and the once ever-flowing Gila is more often a dry channel, as sun-baked as the desert around it.
All around their valley, and rising here and there from the plain, are low volcanic peaks, mere dead masses of rock except where in places a giant cactus stands candelabra-like among the slopes of stone. About the feet of these mountains, and along the channels where the torrents rush down in times of rain, are weird forests of desert growths, mesquite, cat-claw, flat-beans, screw-beans, greasewood, giant-cactus, cane-cactus, white-cactus, chol- la-cactus, and a host of others, almost everything bristling with innumerable thorns.
On this strange pasture of weed and thorn the Indian's ponies & his few cattle graze.
Here in summer the sun beats down till the mercury registers 118 to 120 degrees in the shade, and dust storms & dust whirlwinds travel over the burning plain.
Stories of the First night
The Traditions of the Pimas
The old man, Comalk Hawk-Kih, (Thin Buckskin) began by saying that these were stories which he used to hear his father tell, they being handed down from father to son, and that when he was little he did not pay much attention, but when he grew older he determined to learn them, and asked his father to teach him, which his father did, and now he knew them all.
The Story of Creation
In the beginning there was no earth, no water—nothing. There was only a Person, Juh-wert-a-Mah-kai (The Doctor of the Earth).
He just floated, for there was no place for him to stand upon. There was no sun, no light, and he just floated about in the darkness, which was Darkness itself.
He wandered around in the nowhere till he thought he had wandered enough. Then he rubbed on his breast and rubbed out moah-haht-tack, that is perspiration, or greasy earth. This he rubbed out on the palm of his hand and held out. It tipped over three times, but the fourth, time it staid straight in the middle of the air and there it remains now as the world.
The first bush he created was the greasewood bush.
And he made ants, little tiny ants, to live on that bush, on its gum which comes out of its stem.
But these little ants did not do any good, so be created white ants, and these worked and enlarged the earth; and they kept on increasing it, larger and larger, until at last it was big enough for himself to rest on.
Then he created a Person. He made him out of his eye, out of the shadow of his eyes, to assist him, to be like him, and to help him in creating trees and human beings and everything that was to be on the earth.
The name of this being was Noo-ee (the Buzzard).
Nooee was given all power, but he did not do the work he was created for. He did not care to help Juhwerta- mahkai, but let him go by himself.
And so the Doctor of the Earth himself created the mountains and everything that has seed and is good to eat. For if he had created human beings first they would have had nothing to live on.
But after making Nooee and before making the mountains and seed for food, Juhwertamahkai made the sun. In order to make the sun he first made water, and this he placed in a hollow vessel, like an earthen dish (hwas-hah-ah) to harden into something like ice. And this hardened ball he placed in the sky. First he placed it in the North, but it did not work; then he placed it in the West, but it did not work; then he placed it in the South, but it did not work; then he placed it in the East and there it worked as he wanted it to.
And the moon he made in the same way and tried in the same places, with the same results.
But when he made the stars he took the water in his mouth and spurted it up into the sky. But the first night his stars did not give light enough. So he took the Doctor-stone (diamond), the tone-dum-haw-teh, and smashed it up, and took the pieces and threw them into the sky to mix with the water in the stars, and then there was light enough.
And now Juhwertamahkai, rubbed again on his breast, and from the substance he obtained there made two little dolls, and these he laid on the earth. And they were human beings, man and woman.
And now for a time the people increased till they filled the earth. For the first parents were perfect, and there was no sickness and no death. But when the earth was full, then there was nothing to eat, so they killed and ate each other.
But Juhwertamahkai did not like the way his people acted, to kill and eat each other, and so he let the sky fail to kill them. But when the sky dropped he, himself, took a staff and broke a hole thru, thru which he and Nooee emerged and escaped, leaving behind them all the people dead.
And Juhwertamahkai, being now on the top of this fallen sky, again made a man and a woman, in the same way as before. But this man and woman became grey when old, and their children became grey still younger, and their children became grey younger still, and so on till the babies were gray in their cradles.
And Juhwertamahkai, who had made a new earth and sky, just as there had been before, did not like his people becoming grey in their cradles, so he let the sky fall on them again, and again made a hole and escaped, with Nooee, as before.
And Juhwertamahkai, on top of this second sky, again made a new heaven and a new earth, just as he had done before, and new people.
But these new people made a vice of smoking. Before human beings had never smoked till they were old, but now they smoked younger, and each generation still younger, till the infants wanted to smoke in their cradles.
And Juhwertamahkai did not like this, and let the sky fall again, and created everything new again in the same way, and this time he created the earth as it is now.
But at first the whole slope of the world was westward, and tho there were peaks rising from this slope there were no true valleys, and all the water that fell ran away and there was no water for the people to drink. So Juhwer- tamahkai sent Nooee to fly around among the mountains, and over the earth, to cut valleys with his wings, so that the water could be caught and distributed and there might be enough for the people to drink.
Now the sun was male and the moon was female and they met once a month. And the moon became a mother and went to a mountain called Tahs-my-et-tahn Toe-ahk (sun striking mountain) and there was born her baby. But she had duties to attend to, to turn around and give light, so she made a place for the child by tramping down the weedy bushes and there left it. And the child, having no milk, was nourished on the earth.
And this child was the coyote, and as he grew he went out to walk and in his walk came to the house of Juhwer- tamahkai and Nooee, where they lived.
And when he came there Juhwertamahkai knew him and called him Toe-hahvs, because he was laid on the weedy bushes of that name.
But now out of the North came another powerful personage, who has two names, See-ur-huh and Ee-ee-toy.
Now Seeurhuh means older brother, and when this personage came to Juhwertamahkai, Nooee and Toehahvs he called them his younger brothers. But they claimed to have been here first, and to be older than he, and there was a dispute between them. But finally, because he insisted so strongly, and just to please him, they let him be called older brother.
Juhwerta Mahkai's Song Of Creation
Juhwerta mahkai made the world—
Come and see it and make it useful!
He made it round—
Come and see it and make it useful!
Notes on "The Story of Creation"
The idea of creating the earth from the perspiration and waste cuticle of the Creator is, I believe, original. The local touch in making the greasewood bush the first vegetation is very strong.
In the tipping over of the earth three times, and its standing right the fourth time, we are introduced to the first of the mystic fours in which the whole scheme of the stories is cast. Almost everything is done four times before finished.
The peculiar Indian idea of type-animals, the immortal and supernatural representatives of their respective an- imal tribes, appears in Nooee and Toehahvs, and here again the local color is rich and strong in making the buzzard and the coyote, the most common and striking animals of the desert, the particular aides on the staff of the Creator.
Might not the creation of Nooee out of the shadow of the eyes of the Doctor of the Earth be a poetical allusion to the flying shadow of the buzzard on the sun-bright desert?
In the creation of sun and moon we find the mystic four referred to the four corners of the universe, North, South, East and West, and this, I am persuaded, is really the origin of its sacred significance, for most religions find root and source in astronomy.
In the dropping of the sky appears the old idea of its solid character.
In the "slope of the world to the Westward" there is something curiously significant when we remember that both the Gila and Salt Rivers flow generally westward.
Nooee cuts the valleys with his wings. It would almost appear that Nooee was Juhwertamahkai's agent in the air and sky, Toehahvs on earth.
The night-prowling coyote is appropriately and poetically mothered by the moon.
And here appears Eeeetoy, the most active and mysterious personality in Piman mythology. Out of the North, apparently self-existent, but little inferior in power to Juhwertamahkai, and claiming greater age, he appears, by pure "bluff " and persistent push and wheedling, to have induced the really more powerful, but good-natured and rather lazy Juhwertamahkai to give over most of the real work and government of the world to him. In convers- ing with Harry Azul, the head chief 's son, at Sacaton, I found he regarded Eeeetoy and Juhwertamahki as but two names for the same. And indeed it is hard to fix Eeeetoy's place or power.
The Story of the Flood
Now Seeurhuh was very powerful, like Juhwerta Mahkai, and as he took up his residence with them, as one of them, he did many wonderful things which pleased Juhwerta Mahkai, who liked to watch him.
And after doing many marvelous things he, too, made a man.
And to this man whom he had made, Seeurhuh (whose other name was Ee-ee-toy) gave a bow & arrows, and guarded his arm against the bow string by a piece of wild-cat skin, and pierced his ears & made ear-rings for him, like turquoises to look at, from the leaves of the weed called quah-wool. And this man was the most beautiful man yet made.
And Ee-ee-toy told this young man, who was just of marriageable age, to look around and see if he could find any young girl in the villages that would suit him and, if he found her, to see her relatives and see if they were will- ing he should marry her.
And the beautiful young man did this, and found a girl that pleased him, and told her family of his wish, and they accepted him, and he married her.
And the names of both these are now forgotten and unknown.
And when they were married Ee-ee-toy, foreseeing what would happen, went & gathered the gum of the grease- wood tree.
Here the narrative states, with far too much plainness of circumstantial detail for popular reading, that this young man married a great many wives in rapid succession, abandoning the last one with each new one wedded, and had children with abnormal, even uncanny swiftness, for which the wives were blamed and for which suspicion they were thus heartlessly divorced. Because of this, Juhwerta Mahkai and Ee-ee-toy foresaw that nature would be convulsed and a great flood would come to cover the world. And then the narrative goes on to say:
Now there was a doctor who lived down toward the sunset whose name was Vahk-lohv Mahkai, or South Doctor, who had a beautiful daughter. And when his daughter heard of this young man and what had happened to his wives she was afraid and cried every day. And when her fattier saw her crying he asked her what was the matter? was she sick? And when she had told him what she was afraid of, for every one knew and was talking of this thing, he said yes, he knew it was true, but she ought not to be afraid, for there was happiness for a woman in marriage and the mothering of children.
And it took many years for the young man to marry all these wives, and have all these children, and all this time Ee-ee-toy was busy making a great vessel of the gum he had gathered from the grease bushes, a sort of olla which could be closed up, which would keep back water. And while he was making this he talked over the reasons for it with Juhwerta Mahkai, Nooee, and Toehahvs, that it was because there was a great flood coming.
And several birds heard them talking thus—the woodpecker, Hick-o-vick; the humming-bird, Vee-pis-mahl; a little bird named Gee-ee-sop, and another called Quota-veech.
Eeeetoy said he would escape the flood by getting into the vessel he was making from the gum of the grease bushes or ser-quoy.
And Juhwerta Mahkai said he would get into his staff, or walking stick, and float about. And Toehahvs said he would get into a cane-tube.
And the little birds said the water would not reach the sky, so they would fly up there and hang on by their bills till it was over.
And Nooee, the buzzard, the powerful, said he did not care if the flood did reach the sky, for he could find a way to break thru.
Now Ee-ee-toy was envious, and anxious to get ahead of Juhwerta Mahkai and get more fame for his wonderful deeds, but Juhwerta Mahkai, though really the strongest, was generous and from kindness and for relationship sake let Ee-ee-toy have the best of it.
And the young girl, the doctor's daughter, kept on crying, fearing the young man, feeling him ever coming nearer, and her father kept on reassuring her, telling her it would be all right, but at last, out of pity for her fears & tears, he told her to go and get him the little tuft of the finest thorns on the top of the white cactus, the haht-sahn- kahm, and bring to him.
And her father took the cactus-tuft which she had brought him, and took hair from her head and wound about one end of it, and told her if she would wear this it would protect her. And she consented and wore the cactus-tuft. And he told her to treat the young man right, when he came, & make him broth of corn. And if the young man should eat all the broth, then their plan would fail, but if he left any broth she was to eat that up and then their plan would succeed.
And he told her to be sure and have a bow and arrows above the door of the kee, so that he could take care of the young man.
And after her father had told her this, on that very evening the young man came, and the girl received him kindly, and took his bows & arrows, and put them over the door of the kee, as her father had told her, and made the young man broth of corn and gave it to him to eat.
And he ate only part of it and what was left she ate herself.
And before this her father had told her: "if the young man is wounded by the thorns you wear, in that moment he will become a woman and a mother and you will become a young man."
And in the night all this came to be, even so, and by day-break the child was crying.
And the old woman ran in and said: "Mossay!" which means an old woman's grandchild from a daughter.
And the daughter, that had been, said: "It is not your moss, it is your cah-um-maht," that is an old woman's grandchild from a son.
And then the old man ran in and said: "Bah-ahm-ah-dah!" that is an old man's grandchild from a daughter, but his daughter said: "It is not your bah-ahm-maht, but it is your voss-ahm-maht," which is an old man's grandchild from a son.
And early in the morning this young man (that had been, but who was now a woman & a mother) made a wawl-kote, a carrier, or cradle, for the baby and took the trail back home.
And Juhwerta Mahkai told his neighbors of what was coming, this young man who had changed into a woman and a mother and was bringing a baby born from himself, and that when he arrived wonderful things would hap- pen & springs would gush forth from under every tree and on every mountain.
And the young man-woman came back and by the time of his return Ee-ee-toy had finished his vessel and had placed therein seeds & everything that is in the world.
And the young man-woman, when he came to his old home, placed his baby in the bushes and left it, going in without it, but Ee-ee-toy turned around and looked at him and knew him, for he did not wear a woman's dress, and said to him: "Where is my Bahahmmaht? Bring it to me. I want to see it. It is a joy for an old man to see his grandchild.
I have sat here in my house and watched your going, and all that has happened you, and foreseen some one would send you back in shame, although I did not like to think there was anyone more powerful than I. But never mind, he who has beaten us will see what will happen."
And when the young man-woman went to get his baby, Ee-ee-toy got into his vessel, and built a fire on the hearth he had placed therein, and sealed it up.
And the young man-woman found his baby crying, and the tears from it were all over the ground, around. And when he stooped over to pick up his child he turned into a sand-snipe, and the baby turned into a little teeter-snipe. And then that came true which Juhwerta Mahkai had said, that water would gush out from under every tree & on every mountain; and the people when they saw it, and knew that a flood was coming, ram to Juhwerta Mahkai; and he took his staff and made a hole in the earth and let all those thru who had come to him, but the rest were drowned.
Then Juhwerta Mahkai got into his walking stick & floated, and Toehahvs got into his tube of cane and floated, but Ee-ee-toy's vessel was heavy & big and remained until the flood was much deeper before it could float.
And the people who were left out fled to the mountains; to the mountains called Gah-kote-kih (Superstition Mts.) for they were living in the plains between Gahkotekih and Cheoffskawmack (Tall Gray Mountain.)
And there was a powerful man among these people, a doctor (mahkai), who set a mark on the mountain side and said the water would not rise above it.
And the people believed him and camped just beyond the mark; but the water came on and they had to go higher. And this happened four times.
And the mahkai did this to help his people, and also used power to raise the mountain, but at last he saw all was to be a failure. And he called the people and asked them all to come close together, and he took his doctor-stone (mahkai-haw-teh) which is called Tonedumhawteh or Stone-of-Light, and held it in the palm of his hand and struck it hard with his other hand, and it thundered so loud that all the people were frightened and they were all turned into stone.
And the little birds, the woodpecker, Hickovick; the humming-bird, Veepismahl; the little bird named Ge-ee- sop, and the other called Quotaveech, all flew up to the sky and hung on by their bills, but Nooee still floated in the air and intended to keep on the wing unless the floods reached the heavens.
But Juhwerta Mahkai, Ee-ee-toy and Toehahvs floated around on the water and drifted to the west and did not know where they were.
And the flood rose higher until it reached the woodpecker's tail, and you can see the marks to this day.
And Quotaveech was cold and cried so loud that the other birds pulled off their feathers and built him a nest up there so he could keep warm. And when Quotaveech was warm he quit crying.
And then the little birds sang, for they had power to make the water go down by singing, and as they sang the waters gradually receded.
But the others still floated around.
When the land began to appear Juhwerta Mahkai and Toehahvs got out, but Ee-ee-toy had to wait for his house to warm up, for he had built a fire to warm his vessel enough for him to unseal it.
When it was warm enough he unsealed it, but when he looked out he saw the water still running & he got back and sealed himself in again.
And after waiting a while he unsealed his vessel again, and seeing dry land enough he got out.
And Juhwerta Mahkai went south and Toehahvs went west, and Ee-ee-toy went northward. And as they did not know where they were they missed each other, and passed each other unseen, but afterward saw each other's tracks, and then turned back and shouted, but wandered from the track, and again passed unseen. And this happened four times.
And the fourth time Juhwerta Mahkai and Ee-ee-toy met, but Toehahvs had passed already.
And when they met, Ee-ee-toy said to Juhwerta Mahkai "My younger brother!" but Juhwerta Mahkai greeted him as younger brother & claimed to have come out first. Then Ee-ee-toy said again: "I came out first and you can see the water marks on my body." But Juhwerta Mahkai replied: "I came out first and also have the water marks on my person to prove it."
But Ee-ee-toy so insisted that he was the eldest that Juhwerta Mahkai, just to please him, gave him his way and let him be considered the elder.
And then they turned westward and yelled to find Toehahvs, for they remembered to have seen his tracks, and they kept on yelling till he heard them. And when Toehahvs saw them he called them his younger brothers, and they called him younger brother. And this dispute continued till Ee-ee-toy again got the best of it, and although really the younger brother was admitted by the others to be Seeurhuh, or the elder.
And the birds came down from the sky and again there was a dispute about the relationship, but Ee-ee-toy again got the best of them all.
But Quotaveech staid up in the sky because he had a comfortable nest there, and they called him Vee-ick-koss- kum Mahkai, the Feather-Nest Doctor.
And they wanted to find the middle, the navel of the earth, and they sent Veeppismahl, the humming bird, to the west, and Hickovick, the woodpecker, to the east, and all the others stood and waited for them at the starting place. And Veepismahl & Hickovick were to go as far as they could, to the edge of the world, and then return to find the middle of the earth by their meeting. But Hickovick flew a little faster and got there first, and so when they met they found it was not the middle, and they parted & started again, but this time they changed places and Hickovick went westward and Veepismahl went east.
And this time Veepismahl was the faster, and Hickovick was late, and the judges thought their place of meeting was a little east of the center so they all went a little way west. Ee-ee-toy, Juhwerta Mahkai and Toehahvs stood there and sent the birds out once more, and this time Hickovick went eastward again, and Veepismahl went west. And Hickovick flew faster and arrived there first. And they said : "This is not the middle. It is a little way west yet."
And so they moved a little way, and again the birds were sent forth, and this time Hickovick went west and Veepismahl went east. And when the birds returned they met where the others stood and all cried "This is the Hick, the Navel of the World!"
And they stood there because there was no dry place yet for them to sit down upon; and Ee-eetoy rubbed upon his breast and took from his bosom the smallest ants, the O-auf-taw-ton, and threw them upon the ground, and they worked there and threw up little hills; and this earth was dry. And so they sat down.
But the: water was still running in the valleys, and Ee-ee-toy took a hair from his head & made it into a snake— Vuck-vahmuht. And with this snake he pushed the waters south, but the head of the snake was left lying to the west and his tail to the east.
But there was more water, and Ee-ee-toy took another hair from his head and made another snake, and with this snake pushed the rest of the water north. And the head of this snake was left to the east and his tail to the west. So the head of each snake was left lying with the tail of the other.
And the snake that has his tail to the east, in the morning will shake up his tail to start the morning wind to wake the people and tell them to think of their dreams.
And the snake that has his tail to the west, in the evening will shake up his tail to start the cool wind to tell the people it is time to go in and make the fires & be comfortable.
And they said: "We will make dolls, but we will not let each other see them until they are finished."
And Ee-ee-toy sat facing the west, and Toehahvs facing the south, and Juhwerta Mahkai facing the east.
And the earth was still damp and they took clay and began to make dolls. And Ee-ee-toy made the best. But Juhwerta Mahkai did not make good ones, because he remembered some of his people had escaped the flood thru a hole in the earth, and he intended to visit them and he did not want to make anything better than they were to take the place of them. And Toehahvs made the poorest of all.
Then Ee-ee-toy asked them if they were ready, and they all said yes, and then they turned about and showed each other the dolls they had made.
And Ee-ee-toy asked Juhwerta Mahkai why he had made such queer dolls. "This one," he said, "is not right, for you have made him without any sitting-down parts, and how can he get rid of the waste of what he eats?"
But Juhwerta Mahkai said: "He will not need to eat, he can just smell the smell of what is cooked."
Then Ee-ee-toy asked again: "Why did you make this doll with only one leg—how can he run?" But Juh- werta Mahkai replied: "He will not need to run; he can just hop around."
Then Ee-ee-toy asked Toehahvs why he had made a doll with webs between his fingers and toes—"How can he point directions?" But Toehahvs said he had made these dolls so for good purpose, for if anybody gave them small seeds they would not slip between their fingers, and they could use the webs for dippers to drink with.
And Ee-ee-toy held up his dolls and said: "These are the best of all, and I want you to make more like them." And he took Toehahv's dolls and threw them into the water and they became ducks & beavers. And he took Juhwer- ta Mahkai's dolls and threw them away and they all broke to pieces and were nothing.
And Juhwerta Mahkai was angry at this and began to sink into the ground; and took his stick and hooked it into the sky and pulled the sky down while he was sinking. But Ee-ee-toy spread his hand over his dolls, and held up the sky, and seeing that Juhwerta Mahkai was sinking into the earth he sprang and tried to hold him & cried, "Man, what are you doing? Are you going to leave me and my people here alone?"
But Juhwerta Mahkai slipped through his hands, leaving in them only the waste & excretion of his skin. And that is how there is sickness & death among us.
And Ee-ee-toy, when Juhwerta Mahkai escaped him, went around swinging his hands & saying: "I never thought all this impurity would come upon my people!" and the swinging of his hands scattered disease over all the earth. And he washed himself in a pool or pond and the impurities remaining in the water are the source of the malarias and all the diseases of dampness.
And Ee-ee-toy and Toehahvs built a house for their dolls a little way off, and Ee-ee-toy sent Toehahvs to listen if they were yet talking. And the Aw-up, (the Apaches) were the first ones that talked. And Ee-ee-toy said: "I never meant to have those Apaches talk first, I would rather have had the Aw-aw-tam, the Good People, speak first. "
But he said: "It is all right. I will give them strength, that they stand the cold & all hardships." And all the differ- ent people that they had made talked, one after the other, but the Awawtam talked last.
And they all took to playing together, and in their play they kicked each other as the Maricopas do in sport to this day; but the Apaches got angry and said: "We will leave you and go into the mountains and eat what we can get, but we will dream good dreams and be just as happy as you with all your good things to eat."
And some of the people took up their residence on the Gila, and some went west to the Rio Colorado. And those who builded vahahkkees, or houses out of adobe and stones, lived in the valley of the Gila, between the mountains which are there now.
Juhwerta Mahkai's Song Before The Flood
My poor people,
Who will see,
Who will see
This water which will moisten the earth!
The Song Of Superstition Mountains
We are destroyed!
By my stone we are destroyed!
We are rightly turned into stone.
Ee-Ee-Toy's Song When He Made The World Serpents
I know what to do;
I am going to move the water both ways.
Notes on "The Story of the Flood"
In the Story of the Flood we are introduced to Indian marriage. Among the Pimas it was a very simple affair. There was no ceremony whatever. The lover usually selected a relative, who went with him to the parents of the girl and asked the father to permit the lover to marry her. Presents were seldom given unless a very old man desired a young bride. The girl was consulted and her consent was essential, her refusal final. If, however, all parties were satisfied, she went at once with her husband as his wife. If either party became dissatisfied, separation at once constituted divorce and either could leave the other. A widow or divorced woman, if courted by another suitor, was approached directly, with no intervention of relatives. Of course, on these terms there were many separations, yet all accounts agree that there was a good deal of fidelity and many life-long unions and cases of strong affection.
Polygamy was not unknown.
Grossman says that the wife was the slave of the husband, but it is difficult to see how a woman, free at any moment to divorce herself without disgrace or coercion, could be properly regarded as a slave. Certainly the men appear always to have done a large part of the hard work, and as far as I could see the women were remarkably equal and independent and respectfully treated, as such a system would naturally bring about. A man would be a fool to ill-treat a woman, whose love or services were valuable to him, if at any moment of discontent she could leave him, perhaps for a rival. The chances are that he would constantly endeavor to hold her allegiance by special kindness and favors.
But today legal marriage is replacing the old system.
So far as I saw the Pimas were very harmonious and kindly in family life.
The birds, gee-ee-sop and quotaveech, were pointed out to me by the Pimas, and as near as I could tell quotaveech was Bendire's thrasher, or perhaps the curve-bill thrasher. It has a very sweet but timid song. I did not succeed in identifying gee-ee-sop, but find these entries about him in my journal: "Aug. 5—I saw a little bird which I suppose to be a gee-ee-sop in a mezquite today, smaller and more slender than a vireo, but like one in action, but the tail longer and carried more like a brown thrasher, nearly white below, dark, leaden gray above, top of head and tail black." Again on Sept. 1: "What a dear little bird the gee-ee-sop is! Two of them in the oas-juh-wert-pot tree were looking at me a few minutes back. Dark slate-blue above and nearly white below, with beady black eyes and black, lively tails, tipped with white, they are very pretty, tame and confiding."
The faith of the Aw-aw-tam in witchcraft appears first in this story and afterwards is conspicuous in nearly all. Almost all diseases they supposed were caused by bewitching, and it was the chief business of the medicine-men to find out who or what had caused the bewitching. Sometimes people were accused and murders followed. This was the darkest spot in Piman life. Generally, however, some animal or inanimate object was identified. Grossman's account in the Smithsonian Report for 1871 is interesting. In the stories, however, witchcraft appears usually as the ability of the mahkai to work transformations in himself or others, in true old fairy-tale style.
Superstition Mountain derives its name from this story, It is a very beautiful and impressive mountain, with terraces of cliffs, marking perhaps the successive pausing places of the fugitives, and the huddled rocks on the top represent their petrified forms. Some of the older Indians still fear to go up into this mountain, lest a like fate befall them.
What beautiful poetic touches are the wetting of the woodpecker's tail, and the singing of the little birds to subdue the angry waters.
The resemblances to Genesis will of course be noted by all in these two first stories. Yet after all they are few and slight in any matter of detail.
In Ee-ee-toy's serpents, that pushed back the waters, there is a strong reminder of the Norse Midgard Serpent.
The making of the dolls in this story is one of the prettiest and most amusing spots in the traditions.
The waste and perspiration of Juhwerta Mahkai's skin again comes into play, but this time as a malign force instead of a beneficent one. It would also appear from this that the more intelligent Pimas had a glimmering of the fact that there were other causes than witchcraft for disease.
I have generally used the word Aw-aw-tam (Good People, or People of Peace) as synonymous with Pima, but it is sometimes used to embrace all Indians of the Piman stock and may be so understood in this story.
And perhaps this is as good a place as any to say a few descriptive words about these Pimas of Arizona, and their allies, who have from prehistoric times inhabited what the old Spanish historian, Clavigero, called "Pimeria," that is, the valleys of the Gila and Salt Rivers.
Their faces seemed to me to be of almost Caucasian regularity and rather of an English or Dutch cast, that is rather heavily moulded. The forehead is vertical and inclined to be square; and the chin, broad, heavy and full, comes out well to its line. The nose is straight, or a little irregular, or rounded, at the end, but not often very aq- uiline, never flat or wide-nostriled. The mouth is large but well shaped, with short, white, remarkably even teeth, seldom showing any canine projection. The whole face is a little heavy and square, but the cheek bones are not especially prominent. The eyes are level, frank and direct in glance, with long lashes and strong black brows. In the babies a slight uptilt to the eye is sometimes' seen, like a Japanese, which indeed the babies suggest. The head of almost all adults is well-balanced and finely poised on a good neck.
Another type possesses more of what we call the Indian feature. The forehead retreats somewhat, so does the chin, while the upper lip is larger, longer, more convex and the nose, above is more aquiline, with wider nostrils. Consequently this face in profile is more convex thru out. The cheek-bones are much more prominent, too, and the head not generally so well-balanced and proportional.
While I have seen no striking beauty I believe the average good looks is greater than among white men, taken as they come.
The women as a rule, however, do not carry themselves gracefully, are apt to be too broad, fat and dumpy in figure, with too large waists, and often loose, ungracefully-moving hips. This deformity of the hips, for it almost amounts to that, I observe among Italian peasant women, too, and some negresses, and, I take it, is caused by car- rying too heavy loads on the head at too early an age. There seems to be a settling down of the body into the pelvis, with a loose alternate motion of the hips. There are exceptions, of course, and I have seen those of stately figure and fine carriage Sometimes the loose-hip motion appears in a man.
A slight tattooing appears on almost all Pima faces not of the last generation. In the women this consists of two blue lines running down from each corner of the mouth, under the chin, crossing, at the start, the lower lip, and a single blue line running back from the outer angle of each eye to the hair.
In the men it is usually a single zigzag blue line across the forehead.
The pigment used is charcoal.
The men are generally erect and of good figure, with good chests and rather heavy shoulders, the legs often a little bowed. Strange to say I never saw one who walked "Pigeon-toed." All turned the toes out like white men. The hands are often small and almost always well-shaped; and the feet of good shape, too, not over large, with a well- arched instep.
Emory and his comrades found the Pimas wearing a kind of breech-cloth and a cotton serape only for gar- ments; the women wearing only a serape tied around the waist and falling to the knee, being otherwise nude. Today the average male Pima dresses like a white workman, in hat, shirt, trousers and perhaps shoes, and his wife or daughter wears a single print gown, rather loose at the waist and ruffled at the bottom, which reaches only to the ankles. Both sexes are commonly barefooted, but the old sandals, once universal, are still often seen. These gah-kai- gey-aht-kum-soosk, or string-shoes, as the word means, were made in several different ways, and often projected somewhat around the foot as a protection against the frequent and formidable thorns of the country.
Sometimes a wilder or older Indian will be seen, even now, with only a breech-cloth on, and some apology for a garment on his shoulders.
The skin is often of a very beautiful rich red-bronze tint, or perhaps more like old mahogany.
Except the tattooing both sexes are remarkable for their almost entire absence of any marked adornment or ornament of person. Even a finger-ring, or a ribbon on the hair, is not common, and the profuse bead-work and embroidery of the other tribes is never seen.
The exceedingly thick and intensely black hair was formerly worn very long, even to the waist, being banged off just over the eyes of the women and over the eyes and ears of the men and allowed to hang perfectly loose. But the women seldom wore: as long hair as the men. This long hair is still sometimes seen and is exceedingly pictur- esque, especially on horseback, and it is a great pity so sightly a fashion should ever die out. I have seen Maricopas roll theirs in ringlets. Sometimes the men braided the hair into a cue, or looped up the ends with a fillet. But the Government discourages long and loose hair, and now most men cut it short, and women part theirs and braid it. Like all Indians, the men have scant beards, and the few whiskers that grow are shaved clean or resolutely pinched off with an old knife or pulled out by tweezers.
Their hair appears to turn gray as early as ours, tho I saw no baldness except on one individual. In old times (and even now to some extent) the hair was dressed with a mixture of mud and mezquite gum, at times, which was left on long enough for the desired effect and then thoroly washed off. This cleansed it and made it glossy and the gum dyed the gray hair quite a lasting, jet black, tho several applications might be needed.
Women still carry their ollas and other burdens on their heads and are exceedingly strong and expert in the art, balancing great and awkward weights with admirable dexterity.
The convenient and even beautiful gyih-haw (a word very difficult to pronounce correctly), or burden basket, of the old time Pima woman, seems to have entirely disappeared. It was not only picturesque, but an exceedingly useful utensil.
The wawl-kote, or carrying-cradle for the baby, is obsolete, too, now. Strange to say, tho in shape like most pap- poose-cradles, it was carried poised on the head, instead of slung on the back in the usual way.
The Pimas are fond of conversation and often come together in the evening and have long talks. Their voices are low, rapid, soft and very pleasant and they laugh, smile and joke a great deal. They are remarkable for calmness and evenness of temper and the expression of the face is nearly always intelligent, frank, and good-natured.
They are noticeably devoid of hurry, worry, irritability or nervousness.
Unlike most Indians these have not been removed from the soil of their fathers and, indeed, such an act would have been cruelly unjust, for, true to their name, the Pimas have maintained an unbroken peace with the whites.
Lieutenant Colonel W. H. Emory, of "The Army of the West," who visited them in 1846, was perhaps the first American to observe and describe these people. He says: "Both nations (Pimas and Maricopas) cherished an aver- sion to war and a profound attachment to all the peaceful pursuits of life. This predilection arose from no incapacity for war, for they were at all times able and willing to keep the Apaches, whose hands are raised against all other people, at a respectful distance, and prevent depredations by those mountain robbers who held Chihuahua, Sonora and a part of Durango in a condition approaching almost to tributary provinces."
As observed by Emory and the other officers of the "Army of the West" they were an agricultural people rais- ing at that time "cotton, wheat, maize, beans, pumpkins and water melons." I found them raising all these in 1903, except cotton, and I think he might have added to his list, peppers, gourds, tobacco and the pea called cah-lay-vahs.
Emory says: "We were at once impressed with the beauty, order, and disposition of the arrangements made for irrigating the land . . . the fields are subdivided by ridges of earth into rectangles of about 200x100 feet, for the con- venience of irrigating. The fences are of sticks, matted with willow and mezquite." I found this still comparatively correct. The fields are still irrigated by acequias or ditches from the Gila, and still fenced by forks of trees set closely in the ground and reinforced with branches of thorn or barbed wire. Some of these fences with their antler-like effect of tops are very picturesque.
From the description given by Emory, and Captain A. R. Johnson of the same army, of their kees or winter lodges, they were essentially the same as I found some of them still inhabiting. There is the following entry in my journal: "I have been examining the old kee next door, since the old couple left it. It is quite neatly and systematical- ly made. Four large forks are set in the ground, and these support a square of large poles, covered with other poles, arrow-weeds, chaff and earth, for the roof. The walls are a neat arrangement of small saplings, about 10 inches apart curving up from the ground on a bending slant to the roof, so that the whole structure comes to resemble a turtle-shell or rather an inverted bowl. These side sticks arc connected by three lines of smaller sticks tied across them with withes, all the way around the kee. Against these arrow-weeds are stood, closely and neatly, tops down (perhaps thatched on) and kept in place by three more lines of small sticks, bound on and corresponding to those within. Then the whole structure is plastered over with adobe mud till rain-proof. No window, and only one small door, about 2½ feet square, closed by a slat-work."
This kee of the Pima was not to his credit. The most friendly must admit it dirty, uncomfortable and unpictur- esque. It was too low to stand erect in, the little fire was made in the center, the smoke escaping at last from the low doorway after trying everywhere else and festooning the ceiling with soot.
The establishment of the Pima was most simple. He sat, ate and slept on the earth, consequently a few mats and blankets, baskets, bowls and pots included his furniture. A large earthen olla, called by the Pimas hah-ah, stood in a triple fork under the shade of the vachtoe and being porous enough to permit a slight evaporation kept the drinking water cool.
The arbor-shed or vachtoe pertains to almost every Piman home and consists of a flat roof of poles and ar- row-weeds supported by stout forks. Sometimes earth is added to the roof to keep off rain. Sometimes the sides are enclosed with a rude wattle work of weeds and bushes, making a grateful shade, admitting air freely; screening those within from view, while permitting vision from within outward in any direction. Sometimes this screen of weeds and bushes, in a circular form, was made without any roof and was then called an o-num. Sometimes after the vachtoe had been inclosed with wattle work the whole structure was plastered over with adobe mud and then became a caws-seen, or storehouse. All these structures were used at times as habitations, but now the Pima is com- ing more and more to the white man's adobe cottage as a house and home. But the vachtoe, attached or detached, is still a feature of almost every homestead.
Under the vachtoe usually stood the matate, or mill (called by the Pimas mah-choot) which was a large flat or concave stone, below, across which was rubbed an oblong, narrow stone (vee-it-kote), above, to grind the corn or wheat. Other important utensils were a vatcheeho, or wooden trough, for mixing, and a chee-o-pah, or mortar, of wood or stone, for crushing things with a pestle. The nah-dah-kote, or fire-place, was an affair of stones and adobe mud to support the earthern pots for cooking or to support the earthern plates on which the thin cakes of corn or wheat meal were baked. These were what the Mexicans call tortillas. Perhaps the staple food of the Pima even more than corn (hohn) or wheat (payl-koon) is frijole beans—these of two kinds, the white (bah-fih) the brown (mohn). A sort of meal made of parched corn or wheat; ground on the mahchoot and eaten, or perhaps one might say drank, with water and brown sugar (panoche) was the famous pinole, the food carried on war trips when nutrition, light- ness of weight and smallness of bulk were all desired. It has a remarkable power to cool and quench thirst. Taw- mahls, or corn-cakes of ground green corn, wrapped in husks and roasted in the ashes, or boiled, were also favor- ites. Peppers (kaw-aw-kull) were a good deal used for seasoning and relishes.
Today the country of the Pima is very destitute of large game but he adds to the above bill of fare all the small game, especially rabbits, quail and doves, that he can kill. In the old days when the Gila always had water it held fine fish and the Indians caught them with their hands or swept them up on the banks by long chains of willow hurdles or faggots, carried around the fish by waders. I could not learn that they ever had any true fish-nets or fish-hooks; nor any rafts, canoes or other boats. But owing to the frequent necessity of crossing the treacherous Gila the men, and many of the women, were good swimmers.
The Toe-hawn-awh Aw-aw-tam, or Papagoes, whose reservation is in Pima County, near Tucson (and called St. Xavier) are counted "blood brothers" of the Pimas, speak essentially the same language, are on the most cordial terms with them, and are under the same agency.
The Maricopas are a refugee tribe, related to the Yumas, who once threatened them with extermination because of an inter-tribal feud. They were adopted by the Pimas and protected by them, and have ever since lived with them as one people, having however a different language, identical with that of the Yumas.
The Quojatas are a small tribe, of the Piman stock, living south of the Casa Grande.
The total number of Pimas, Papagoes and Maricopas in the U. S. is now estimated at about 8000, the Pimas alone as 4000.
I am not a linguist, or a philologist, and my time was short with these people, and I did not go to any extent into their language, or study its grammar. Their voices were soft and pleasant, and I was continually surprised at the low tones in which they generally conversed and the quickness with which they heard. But their words were most awk- ward to my tongue. There were German sounds, and French sounds, too, I would say, in their language, and there were letters that seemed to disappear as they uttered them, or never to come really forth, and syllables that were swallowed like spoonfuls of hot soup. But I trust that I am substantially correct in the words that I have retained in the stories and that I have written them so that the English reader can pronounce them in a way to be understood.
The accent is generally on the first syllable.
The Story of Ah-Ahn-He-Eat-Toe-Pahk Mah-Mahkai
And there was an orphan named Ah-ahn-he-eat-toe-pahk Mahkai (which means Braided-Feather Doctor) who lived at a place called Two Reservoirs (Go-awk-Vahp-itchee-kee) north of Cheoff-Skawmack, or Tall Gray Mountain.
And his only relative was an old grandmother. And she used to go and get water in earthern vessels, a number of them in her carrying basket. And when she neared home she would call to her grandson, saying: "Come, help me wrestle with it!" meaning to help her down with her load. And he would jump and run, and wrestle so roughly he would break all the vessels in her basket.
And thus was he mean and mischievous, a bad boy in many ways. And one day his grandmother sent him to get some of the vegetable called "owl's-feathers," which the Awawtam cook by making it into a sort of tortilla, baked on the hot ground where a fire has just been. And he went and found an owl and pulled its feathers out & brought them to the old woman, and she said: "This is not what I want! It is a vegetable that I mean!"
And so he went off again and got the vegetable owl's-feathers for her.
After that she sent him for the vegetables named "crow's-feet" and "black bird's-eyes," saying to him that they were very good cooked together. And the mischievous orphan went & got the feet of some real crows and the eyes of real blackbirds and brought them to her. And she said: "This is not what I mean! I want the vegetables named after these things!"
And the boy, who was then about twelve years old, went and got what she wanted and she cooked them.
And this orphan boy had a dream which he liked and wished to have come true, and went to a dance that was being danced in the neighborhood, a ceremonial dance such as is celebrated when a young girl arrives at woman- hood, and he went to see it, hoping it would in some way be like his dream, but when he saw it he was disgusted.
And he went to hear the song of a singing doctor, a mahkai or medicine-man, but when he heard his singing he was disgusted with that too.
And he left his home and on his way found a little house, or kee, made of rough bushes. And the one who lived therein invited him to stay awhile and see all the different people who would arrive there.
And he did so, and in the early evening they came—all the fiercest animals, cougars, bears, eagles, and they were bewitching each other, but nobody bewitched him, and in the morning he went on.
And he went along until he came to another kee, and the owner invited him to stay over night and see all the people who came there. And he did so, and in the early evening came the same creatures and did the same as before, but he was not bewitched.
And he went on again till he came to a desert place, utterly barren, without trees or bushes and there a wind came to meet him, a whirlwind, Seev-a-lick, and it caught him up and carried him to the East & then back again, and to the North and back again; and to the West & back again; and then South & back again. And so it got posses- sion of his soul and carried it off to its own place.
And Seevalick, the whirlwind, said to him: "You shall be like me."
And there his dream. came true and he said: "This is what I was looking for; this it is for which I was travelling."
And he wished to go back, and the wind took his soul back again into his body, and so he returned to his home.
And after his return he was the best young man in the country, kind to everybody, and everybody liked him.
But he did not care to be with boys of his own age, but liked better to be with the wise old men, and went where they came together at nights. And he would sit and listen to them, but did not attempt to make any speeches him- self. His reasons were that the young were often vicious, thieves, beggars, murderers, and he would rather be with the old who followed what was better.
And in the evening he would often hear the old people say: "We will go rabbit-hunting in such a place," but he stayed at home and did not go with them.
But one night, after a while, when they said: "Tomorrow we will go jack-rabbit hunting," he went home as they did, but the next morning, when they went hunting, he went and made himself a bow & arrows, as Seevalick had told him and placed them where he could find them.
And the next evening they were talking again of hunting, and appointed a place to meet, and the following morning, when they were getting ready, he got his bows & arrows, but he did not come quite up to the meeting place, but sat a little way off.
And as he sat there the people came up to him and made fun of him and asked him if he expected to kill any- thing with his weapons, for he had made a big bow & arrows as the Whirlwind had done. And the people handed these about among themselves, laughing, and when they were thru ridiculing them they brought back the bow and arrows and laid them down before him. But he said nothing, and when the people were thru he left the bow & arrows there, and went home and went again to look for a suitable stick to make a bow from.
And he made a new bow & arrows and left them where he could find them, and went home.
And again he went in the evening to the old people's gathering and heard them appoint a place for the hunting, and went home when they did. And in the morning, when he heard the signal cry for hunting, he went and got his bow & arrows and followed after them again, but again stayed some distance off. And again the people came about him and handled his bow & arrows and laughed at them. And again he left them lying there on the ground and went home to make a new bow & arrows.
And the fourth time this happened he was late at the place of meeting, and before he came the one at whose house the meeting was said to the others: "There is a young man who has been several times with us to the place where we come together for the hunting, and I suppose he has made a new bow & arrows today, for he has to do that whenever you handle his weapons. Now I want you not to handle his weapons any more, but to let him be till we see what he will do, for it appears to me that he is some kind of a powerful personage (mahkai).
And Toehahvs, who was listening, said: "You yourself, were the very first to handle his weapons."
And the next morning when Ahahnheeattoepahk Mahkai heard the signal yells for the hunting, he went to the meeting place, with his bow and arrows, and sat away off, as before, but this time nobody came to him.
And then the hunting began, and in it some one called to him: "There is a jack-rabbit (choo-uff) coming your way!" and he shot the rabbit with his arrow; but when he came to it he did not pick it up, but grasped the ar- row and with a swinging motion threw the rabbit from it to the man nearest him.
And thus he went on all day, killing rabbits and giving them to others, keeping none for himself.
And again he was late at the place of meeting, and the man who had spoken the night before said: "Now you see what he has done! This is the fourth bow that he has made. If you people had left him alone before, he would, before. this, have been killing game for you. And now if you do not disturb him I am sure he will go on, and you will have jack-rabbits to eat all the time."
And so he killed rabbits at every hunt, and gave them away, especially to the old. Whenever he killed one he would pick it up and give it to an old man, and keep on that way.
And one night at the place of meeting the spokesman said: "Tomorrow we will surround the mountain and hunt deer, and we will put him at the place where the deer will run, and we will see how many he will kill!"
And in the morning, at the mountain, they placed him at the deer-run, and told him to "shut the valley," mean- ing for him to head-off and kill any deer which might run toward him. But the young man began to get big rocks and try to make a wall to close the valley up, and paid no attention to the deer running past him, and when the people came, and asked him about his shooting he said: "You did not tell me to kill the deer, you told me to 'shut the valley.'"
(Not but what he understood them, but he was acting again as he had once done with his grandmother.)
And the next day they tried another mountain and said: "We will see if the young man will kill us any deer there." So when they came to this mountain they told him to go to a certain valley, on the other side, and hang himself there. This is a form of speech which means to hang around or remain at a place; but the young hunter went there and left his bow & arrows on the ground, and hung himself up by his two hands clasped around the limb of a tree.
And after they had chased many deer in his direction they said: "Let us go now & butcher-up the deer the young man has killed, for he must have killed a good many by this time."
But when they came to where the young man was, there he hung by his hands, and when they asked him how many he had killed, he said: "I have not killed any. You did not tell me to kill any, only to hang myself here, which I did, and I have hung here and watched the deer running past.
And they tried him again, on another morning, at another valley, and this time they told him if he saw a doe big with fawn, "snon-ham," which is also the word used for a woman soon to become a mother, he should kill her. And he went to his place, and there came by such a woman and he shot her down and killed her.
And the next day they took him to another mountain and told him to kill the "kurly," which means the old, but they meant him to understand old deer. And when they came to him later to butcher-up the deer he had killed, and asked him where they were, he replied: "I have not killed any deer, you did not tell me to kill deer, but to kill the kurly, and there is the kurly I have killed!"
And it was the old man who goes ahead whom he had shot with his arrow.
And after they had buried the old man they returned to the village, and that night the man who owned the meeting place said: "Tomorrow we must give him another trial, and this time I want you to tell him straight just what you want. Tell him to kill the deer, either young or old, and he will do it. If you had done this before he would have killed us many deer. You should have understood him better by this time, but you did not tell him straight, and now he has killed two of us."
And the next morning they took him to another mountain, and placed him in a low place, and told him to kill all the deer which came his way. And, when they went after a while, after chasing many deer toward him, they asked him where the deer were which he had killed, and he replied: "Down in the low place you will find plenty deer." And they went there and found many dead deer of all kinds, and butchered them up.
Notes on "The Story of Ah-Ahn-He-Eat-Toe-Pahk Mah-Mahkai"
In the story of Ah-ahn-he-eat-toe-pahk Mahkai we are introduced to the Indian faith in dreams and to more witchcraft. We come, too, to the national sport of rabbit-hunting, with its picturesqueness and excitement.
In the transaction between Seevalick and the boy we have a reappearance of the world-wide belief that there is a connection between the wind and the human soul.
The strange quality of savage humor, labored, sometimes gruesome, and often tragic, appears in the latter part of the tale.
It is noticeable that they buried the old man, but no mention is made of burying the woman who was shot. The Pimas of old time buried their dead in a sitting posture, neck and knees tied together with ropes, four to six feet under ground, and covered the grave with logs and thorn-brush to keep away wolves. The interment was usually at night, with chants, but without other ceremony. Then, immediately after, the house of the deceased was burned, and all personal effects destroyed, even food; the horses and cattle being killed and eaten by the mourners, excepting such as the deceased might have given to his heirs. After the prescribed time of mourning (one month for a child or distant relative, six months or a year for husband or wife) the name of the dead was never more mentioned and everything about him treated as forgotten.
The Maricopas burn their dead.
It is noticeable, too, that no one appears to have punished the slayer for his murderous practical jokes. Indeed, while the Awawtam appear to have been people of exceptionally good character, it also appears that they seldom punished any crimes except by a sort of boycott or pressure of public disapproval.
The Story of Vandaih, the Man-Eagle
And thus Ahahnheteatoepahk Mahkai became famous for the killing of game; and there was another young man, named Van-daih, who wanted to be his friend, So one day Vandaih made him four tube-pipes of cane, such as the Indians use for ceremonious smoking, and went to see the young hunter. But when he entered the young man was lying down, and he just looked at Vandaih and then turned his face away, saying nothing,
And Vandaih sat there and when the young man became tired of lying one way and turned over he lit up one of his pipes. But the young man took no notice of him. And this went on all night. Every time there was a chance Van- daih tried his pipe, but Ahahnheeattoepahk Mahkai never spoke, and in the morning Vandaih went away without the friend he desired having responded to him.
The next evening Vandaih came again and sat there all night, but the friend he courted never said a word, and in the morning he went away again.
And he slept in the daytime, and when evening came he went again, and sat all night long, but the young man spoke to him not at all.
And the third morning that this happened the wife of Ahahnheeattoepahk Mahkai said to him: "Why are you so mean to Vandaih as never to speak to him? Perhaps he has something important to say. He comes here every night, and sits the whole night thru before you, and you do not speak to him. And maybe he will come tonight again, and I feel very sorry for him that you never say a word to him when he comes."
And the young man said: "I know it is true, what you have said, but I know, too, very well, that Vandaih is not a good man. He gambles with the gains-skoot, he is a liar, thief, licentious, and is everything that is bad. I wish some other boys would come to see me instead of him, and better than he, for I know very well that he will repeat things that I say in a way that I did not mean and raise a scandal about it."
And the next night Vandaih came again and sat in the same place; and when Ahahnheeattoepahk Mahkai saw him he just looked at him and then turned over and went to sleep. But along in the night he awoke, and when Vandaih saw he was awake he lit one of his pipes. Then Ahahnheeattoepahk Mahkai got up. And when he got up Vandaih buried his pipe, but the other said: "What do you bury your pipe for? I want to smoke."
Vandaih said: "I have another pipe," and he lit one and gave it to Ahahnheeattoepahk Mahkai, and then he dug up own pipe, and relighted it, and they both began to smoke.
And Ahahnheeattoepahk Mahkai said: "When did you come?" And Vandaih replied: "O just a little while ago."
And Ahahnheeattoepahk Mahkai said: "I have seen you here for four nights, now, but I know you too well not to know you have a way to follow," ("a way to follow" means to have some purpose behind) "but if you will quit all the bad habits you have I will be glad to have you come; but there are many others, better than you, whom I would rather have come to see me.
And now I am going to tell you something, but I am afraid that when you go away from here you will tell what I have said and make more of it, and then people will talk, and I shall be sorry.
I will tell you the habits you have—you are a liar, a gambler with the dice-game and the wah-pah-tee, a beggar, you follow after women and are a thief.
Now I want you to stop these bad habits. You may not know all that the people say about you: They say that when any hunter brings in game you are always the first to be there, and you will be very apt to swallow charcoal if you are so greedy.
Wherever you go, when the people see you coming, they say: 'There comes a man who is a thief,' and they hide their precious things. When you arrive they are kind to you, of course, but they do not care much about you.
I don't know whether you know that people talk thus about you, but it is a great shame to me to know, when I have done some bad thing, that people talk about it.
Now if you quit these things you will be happy, and I want you to stop them. I am not angry with you, but I want you to know how the people are talking about you.
Now I want you to go home, but not say anything about what I have told you. Just take a rest, and tomorrow night come again."
And the next night Vandaih came again, and Ahahnheeattoepahk Mahkai was in bed when he came, but he got right up and received him, and said: "Now after this I mean to tell you what is for your good, but I want you to keep quiet about it. There are many people that gamble with you. If they ask you again to gamble with them, do not do it. Tell them you do not gamble any more. And if they do not stop when you tell them this, but keep on asking you, come to me, and tell me, first, that you are going to play. And if I tell you, then, that I do not want you to gamble, I want you not to do it, but if I tell you you may gamble & you win once, then you may bet again, but I do not want you to keep on after winning twice. Twice is enough. But if the other man beats you at first, then I do not want you to play any more, but to quit gambling forever."
And after this a man did want to gamble with Vandaih, but Vandaih said: "I have nothing to wager, and so can- not play with you."
And still another man wanted to gamble with him, and he made him the same answer, but this man kept on asking, and at last Vandaih said: "Perhaps I will play with you, I will see about it. But I must have a little time first." And he came to Ahahnheeattoepahk Mahkai and said: "There is a man who keeps on asking me to gamble with him, and I have come to tell you about it as you told me to do."
And Ahahnheeattoepahk Mahkai told him to gamble, and gave him things to wager on the game, but said: "If he beats you I do not want you to gamble any more."
And Vandaih took the things which had been given him, and went & played a game with this man who was so persistent, and won a game. And he played another game and won that, and then he said, "That is enough, I do not want to play any more;" but the other man kept on asking him to play.
But Vandaih refused & took the things which he had won to Ahahnheeattoepahk Mahkai and gave them all to him.
And the next morning he gambled again, and won twice, and he stopped after the second winning, as before.
And thus the young man kept on winning and Ahahnheeattoepahk Mahkai made gainskoot (dice-sticks) for him, and this was one reason why he won, for Ahahnheeattoepahk Mahkai was a powerful doctor & the dice were charmed.
And he beat every one who played against him till he had beat all the gamblers of his neighborhood, and then distant gamblers came & he beat them also. And so he won all the precious things that were in the country and gave all to Ahahnheeattoepahk Mahkai & kept nothing back. But one man went to Ee-ee-toy, who was living at the Salt River Mountain (Mo-hah-dheck) and asked him to let him have some things to wager against Vandaih. And Ee-ee- toy said: "You can have whatever you want, and I will go along to see the game."
But when Ee-ee-toy got there he found the dice were not like common dice, and it would be difficult for any one to win against them, they were made by so powerful a man.
And Ee-eetoy went westward and found a powerful doctor who had a daughter, and said to the father: "I want your daughter to go around to all the big trees and find me all the feathers she can of large birds, not of small birds, and bring them here. And I will come again & see what she may have found."
And her father told her, and the very next morning she began to hunt the feathers, and when Ee-eetoy came again she had a bundle, and Eeeetoy took them and took the pith out of their shafts and cleansed every feather which she had brought him.
And Ee-ee-toy threw away the pith and cut the shafts into small pieces and told the girl to roast them in a broken pot over a fire; and she got the broken pot & roasted them, and they curled up as they roasted till they
looked like grains of corn. And then he told her to roast some real corn & mix both together and grind them all up very fine, And Ee-ee-toy told her to take some ollas of this pinole in her syih-haw to the reservoirs.
And she did so, and passed by where Vandaih was going to play, and Vandaih said: "Before I can play I must drink." But the man who was playing with him said: "Get some water of some one near," but Vandaih said, "I would rather go to the reservoir."
And Ee-ee-toy had prepared the girl before this, telling her that when she passed the players Vandaih would follow her to the reservoir and want too marry her. "Be polite to him," he said "and ask him to drink some of the pinole, and to see your parents first."
And the man who was going to gamble with Vandaih asked him not to go so far, for he wanted to gamble right away, but Vandaih replied: "I would rather go there. I will come right back. You be making holes till I get back."
So the girl went to the reservoir, and Vandaih followed her and asked her to be his wife, and she said: "I want you to drink some of this pinole, and in the evening you may go and see my folks and ask them about it."
So Vandaih mixed some pinole and drank it, and it made him feet feverish, like one with a cold; and the second time he drank the gooseflesh came out on his skin; and the third time he drank feathers came out all over him; and the fourth time long feathers grew out on his arms, and the fifth time he became an eagle and went and perched on the high place, or bank of the reservoir.
Then the girl went to the place where the other man was waiting to play the game and told all the people to come and see the terrible thing which had happened to Vandaih.
And the people, when they saw him, got their bows and arrows and surrounded him and were going to shoot him.
And they fired arrows at him, and some of them struck him, but could not pierce him, and then all were afraid of him. And first he began to hop around, and then to fly a little higher, until he perched on a tree, but he broke the tree down; and he tried another tree and broke that down; and then he flew to a mountain and tumbled its rocks down its side, and finally he settled on a strong cliff. And even the cliff swayed at first as if it would fall;—but finally it settled and stood still.
And this was foretold when the earth was being made, that one of the race of men should be turned into an eagle. Vandaih was a handsome man, but he had a bad character, and ever since the beginning parents had warned their children to practice virtue lest they be turned into eagles; because it had been foretold that some good-looking bad person should be thus transformed, and it was to be seen that good-looking people were often bad and homely ones good characters.
And Vandaih took that cliff for his residence and hunted over all the country round about, killing jack-rabbits, deer and all kinds of game for his food. And when the game became scarce he turned to men and one day he killed a man and took the body to his cliff to eat. And after this manner he went on. Early in the morning he would bring home a human being, and sometimes he would bring home two.
Then the people sent a messenger to Ee-eetoy, to his home on Mohahdheck, asking him to kill for them this man-eagle. And Ee-ee-toy said to the man: "You can go back, and in about four days I will be there." But when the fourth day came Ee-eetoy had not arrived, as he had promised, but Vandaih was among the people, killing them, carrying them away to -the cliff.
And the people again sent the messenger, saying to him: "You must tell Ee-ee-toy he must come and help his people or we shall all be lost."
And the man delivered his message and Ee-ee-toy said, as before, that he would be there in four days.
And this went on, the people sending to Ee-ee-toy, and Ee-ee-toy promising to come in four days, until a whole year had passed. And not only for one year, but for four years, for the people had misunderstood him, and when he said four days he meant four years, and so for four years it went on as we have said.
(Now Ee-ee-toy and Vandaih were relatives, and that was one reason why Ee-ee-toy kept the people waiting so long for his help and worked to gain time. He did not want to hurt Vandaih.)
But when the fourth year came Ee-ee-toy did go, and told the people to get him the "seed-roaster."
And the people ran around, guessing what he meant, and they brought him the charcoal, but Ee-ee-toy said: "I did not mean this, I meant the 'seed-roaster'!"
So they ran around again, and they brought him the long open earthen vessel with handles at each end, used for roasting, and with it they brought the charcoal which is made from ironwood. But he said: "I did not mean these. I mean the 'seed-roaster.'"
And they kept on guessing, and nobody could guess it right. They brought him the black stones of the nah- dahcote, or fire place, and he said: "I do not want these. I want the 'seed-roaster.'"
And the people kept on guessing, and could not guess it right, and so, at last, he told them that what he wanted was obsidian, that black volcanic stone, like glass, from which arrow heads are made. And this was what he called the "seed-roaster."
So the people got it for him.
Then he told them to bring him four springy sticks. And they ran and brought all the kinds of springy sticks they could find, but he told them he did not mean any of these.
And for many days they kept on trying to get him the sticks which he wanted. And after they had completely failed Ee-ee-toy told them what he wanted. It was a kind of stick called vahs-iff, which did not grow there, therefore they had not been able to find it. And beside vahsiff sticks were not springy sticks at all, but the strongest kind of sticks, very stiff.
So they sent a person to get these, who brought them, and Ee-ee-toy whittled them so that they had sharp points. And there were four of them.
And Ee-ee-toy said: "Now I am going, and I want you to watch the top of the highest mountain, and if you see a big cloud over it, you will know I have done something wonderful. But if there is a fog over the world for four days you will know I am killed."
When he started he allowed one of the dust storms of the desert to arise, and went in that, so that the man-ea- gle should not see him.
For many days he journeyed toward the cliff, and when sunset of the last day came he was still a good way off; but he went on and arrived at the foot of the cliff after it was dark, and hid himself there under a rock.
About daybreak the man-eagle got up and flew around the cliff four times and then flew off. And after he was gone Ee-ee-toy took one of his sticks and stuck it into a crack in the cliff, and climbed on it, and stuck another above it and so he went on to the top, pulling out the sticks behind him and putting them in above.
And when he got to the home of the man-eagle, Vandaih, on the top of the cliff, he found a woman there. And she was the same woman who had given Vandaih the pinole with eagles' feathers in it. He had found her, and car- ried her up there, and made her his wife.
When Ee-ee-toy came to the woman he found she had a little boy, and he asked her if the child could speak yet, and she replied that he was just beginning to talk; and he enquired further when the man-eagle would return, and she said that formerly when game was plenty he had not stayed away long, but now that game was scarce it usually took him about half a day, so he likely would not be there till noon.
And Ee-ee-toy enquired: "What does he do when he comes back? Does he sleep or not? Does he lie right down, or does he go looking around first?"
And the wife said: "He looks all around first, everywhere. And even the little flies he will kill, he is so afraid that some one will come to kill him. And after he has looked around, and finished eating, he comes to lay his head in my lap and have me look for the lice in his head. And it is then that he goes to sleep."
So Ee-ee-toy turned into a big fly and hid in a crack in the rock, and asked the woman if she could see him, and she said: "Yes, I can see you very plainly."
And he hid himself three times, and each time she could see him, but the fourth time he got into one of the dead bodies, into its lungs, and had her pile the other dead bodies over him, and then when he asked her she said: "No, I cannot see you now."
And Ee-ee-toy told her: "As soon as he goes to sleep, whistle, so that I may know that he is surely asleep."
At noon Ee-ee-toy heard the man-eagle coming. He-was bringing two bodies, still living & moaning, and dropped them over the place where Ee-ee-toy lay. And the first thing the man-eagle did was to look all around, and he said to his wife: "What smell is this that I smell?" And she said: "What kind of a smell?" And he replied: "Why, it smells like an uncooked person!" "These you have just brought in are uncooked persons, perhaps it is these you smell."
Then Vandaih went to the pile of dead bodies and turned them over & over, but the oldest body at the bottom he did not examine, for he did not think there could be anyone there.
So his wife cooked his dinner, and he ate it and then asked her to look for the lice in his head. And as he lay down he saw a fly pass before his face, and he jumped up to catch it, but the fly got into a crack in the rock where he could not get it.
And when he lay down again the child said: "Father! come!" And Vandaih said: "Why does he say that? He never said that before. He must be trying to tell me that some one is coming to .injure me!" But the wife said: "You know he is only learning to talk, and what he means is that he is glad that his father has come. That is very plain." But Vandaih said: "No, I think he is trying to tell me some one has come."
But at last Vandaih lay down and the woman searched his head and sang to put him to sleep. And when he seemed sound asleep she whistled. And her whistle waked him up and he said: "Why did you whistle! you never did that before?" And she said: "I whistled because I am so glad about the game you have brought. I used to feel bad about the people you killed, but now I know I must be contented & rejoice when you have a good hunt. And after this I will whistle every time when you bring game home."
And she sang him to sleep again, and whistled when he slept; and waked him up again, and said the same thing again in reply to his question.
And the third time, while she was singing, she turned Vandaih's head from side to side. And when he seemed fast asleep she whistled. And after she had whistled she turned the head again, but Vandaih did not get up, and so she knew that this time he was fast asleep.
So Ee-ee-toy came out of the dead body he had hidden in, and came to where Vandaih was, and the woman laid his head down & left him. And Ee-ee-toy took the knife which he had made from the volcanic glass, obsidian, and cut Vandaih's throat, and beheaded him, and threw his head eastward & his body westward. And he beheaded the child, too, and threw its head westward and its body eastward.
And because of the killing of so powerful a personage the cliff swayed as if it would fall down, but Ee-ee-toy took one of his sharpened stakes and drove it into the cliff and told the woman to hold onto that; and he took an- other and drove that in and took hold of that himself.
And after the cliff had steadied enuf, Ee-ee-toy told the woman to heat some water, and when she had done so he sprinkled the dead bodies.
The first ones he sprinkled came to life and he asked them where there home was & when they told him he sent them there by his power.
And he had more water heated and sprinkled more bodies, and when he learned where their home was he sent them home, also, by his power.
And this was done a third time, with a third set of bodies.
And the forth time the hot water was sprinkled on the oldest bodies of all, the mere skeletons, and it took them a long time to come to life, and when they were revived they could not remember where their homes were or where they had come from.. So Ee-ee-toy cutoff eagles' feathers slanting-wise (pens) and gave them, and gave them dried blood mixed with water (ink) and told them their home should be in the East, and by the sign of the slanting-cut feather they should know each other. And they are the white people of this day. And he sent them eastward by his power.
And in the evening he & the woman went down the cliff by the aid of the sharpened stakes, even as he had come up, and when they reached the foot of the mountain they stayed there over night. They took some of the long eagle feathers and made a kee from them, & some of the soft eagle feathers and made a bed with them. And they stayed there four nights, at the foot of the cliff.
And after a day's journey they made another kee of shorter eagle feathers, and a bed of tail feathers. And they staid at this second camp four nights.
And then they journeyed on again another day and build another kee, like the first one, & stayed there also four nights.
And they journeyed on yet another day and built again a kee, like the second one, and stayed there four nights.
And on the morning of each fourth day Ee-ee-toy took the bath of purification, as the Pimas have since done when they have slain Apaches, and when he arrived home he did not go right among the people but stayed out in the bushes for a while.
And the people knew he had killed Vandaih, the man-eagle, for they had watched and had seen the cloud over the high mountain.
And after the killing of Vandaih, for a long time, the people had nothing to be afraid of, and they were all happy.
Notes on "The Story of Vandaih"
In the story of Vandaih we are given a curious glimpse into Indian friendship. The reference to smoking, too, is interesting. The Pimas had no true pipes. They used only cigarettes of tobacco and corn-husk, or else short tubes of cane stuffed with tobacco. These I have called tube-pipes. They smoked on all ceremonial occasions, but appear to have had no distinctive pipe of peace. The ceremonial pipes of cane had bunches of little birds' feathers tied to them, and in my photo of the old seeneeyawkum he holds such a ceremonial pipe in his hand.
"He gambles with the gain-skoot:" The gain-skoot were the Pima dice—two sticks so marked and painted as to represent the numerals kee-ick (four) and choat-puh (six), and two called respectively see-ick-ko, the value of
which was fourteen, and gains, the value of which was fifteen. These were to be held in the hand and knocked in the air with a flat round stone. At the same time there was to be on the ground a parallelogram of holes with a sort of goal, or "home," at two corners. If the sticks all fell with face sides up they counted five, If all fell with blank sides up it was ten. If only one face side turned up it counted its full value, but if two or three turned up then they counted only as one each. If a gain was scored the count was kept by placing little sticks or stones (soy-yee-kuh) in the holes as counters. If the second player overtook the first in a hole the first man was "killed" and had to begin over. Among all Indians gambling was a besetting vice, and there was nothing they would not wager.
Sometimes instead of the gain-skoot they used waw-pah-tee, which was simply a guessing game. They guessed in which hand a certain painted stick was held, or in which of four decorated cane-tubes, filled with sand, a certain little ball was hidden and wagered on their guess. These tubes were differently marked, and one was named "Old Man," one "Old Woman," one "Black Head," and one "Black in the Middle." Sticks were given to keep count of winnings.
The moral advice which Ahahnheeattoepahk Mahkai gives Vandaih, is very quaint, and the shrewd cunning with which he loads the dice, pockets the proceeds, and yet finally unloads all the blame on poor Vandaih, is quite of a piece with the confused morals of most folk-lore in all lands. On these points it is really very hard to understand the workings of the primitive mind. Here is certain proof that the modern conscience has evoluted from something very chaotic.
It will be noticed that Vandaih drinks the pinole, which bewitches him, five times instead of the usual four. Whether this is a mistake of the seeneeyawkum, or significant I do not know. Perhaps four is a lucky and five an unlucky number. Another variation in the numerical order is in the woman whistling only three times, in putting Vandaih to sleep.
As I have before pointed out the reference to white men, and pens and ink, is evidently a modern interpolation, not altogether lacking in flavor of sarcasm.
There are suggestions in this story of Jack the Giant Killer, of the Roc of the Arabian Nights, of the harpies, and of the frightful creatures, part human, part animal, so familiar in all ancient folk-lore.
The latter part of this tale is particularly interesting, as perhaps throwing light on the origin of that mysterious process of purification for slaying enemies, so peculiar to the Pimas.
It seems to have been held by the Awawtam that to kill an Apache rendered the slayer unclean, even tho the act itself was most valiant and praiseworthy, and must be expiated by an elaborate process of purification. From old Comalk Hawk Kih I got a careful description of the process.
According to his account, as soon as an Apache had been killed, if possible, the fact was at once telegraphed to the watchers at home by the smoke signal from some mountain. This custom is evidently referred to in E-ee-toy's cloud over a high mountain as a signal of success. The Indians apparently regarded smoke and clouds as closely related, if not the same, as is shown in their faith in the power of tobacco to make rain.
As soon as the Apache has been killed the slayer begins to fast and to look for a "father." His "father" is one who is to perform all his usual duties for him, for be is now unclean and cannot do these himself. The "father," too, must know how to perform all the ceremonial duties necessary to his office, as will be explained. If a "father" can be found among the war-party the slayer need only fast two days, but if not he must wait till he gets home again, even if it takes four or more days. It appears that this friend, who has charge of the slayer, is humorously called a "father" because his "child" is usually so restless under his long fast, and keeps asking him to do things for him and divert him.
It there is no "father" for him in the war-party, as soon as possible a messenger is sent on ahead to get some one at home to take the office for him, and to make the fires in the kee, that being a man's special duty. And the wife of the slayer is also now unclean by his act, and must purify herself as long as he, tho she must keep apart from him. And she also must have a substitute to do her usual work. She must keep close at home, and her husband, the slayer, remain out in the bushes till the purification is accomplished.
For two days the fast is complete, but on the morning of the third day the slayer is allowed one drink of pinole, very thin, and no more than he can drink at one breath. The moment he pauses he can have no more at that time.
When presenting this pinole. the "father" makes this speech:
"Your fame has come, and I was overjoyed, and have run all the way to the ocean, and back again, bringing you this water.
On my return I strengthened myself four times, and in the dish in which I carried the, water stood See-vick-a Way-hohm, The Red Thunder Person, the Lightning, and because of his force I fell down.
And when I got up I smelled the water in the dish, and it smelled as if something had been burned in it.
And when I got up I strengthened myself four times, and there came from the sky, and stood in the dish, Tone- dum Bah-ahk The Eagle of Light. And he turned the water in the dish in a circle, and because of his force I fell down, and when I rose up again and smelled the water in the dish it was stinking.
And when I had started again I strengthened myself four times, and Vee-sick the Chicken Hawk, came down from the sky and stood in the dish. And by his force I was thrown down. And when I stood again and smelled the water in the dish, it smelled like fresh blood.
And I started again, strengthening myself four times, and there came from the East our gray cousin, Skaw-mack Tee-worm-gall, The Coyote, who threw me down again, and stood in the dish, and turned the water around, and left it smelling as the coyote smells.
And when I rose up I started again, and in coming to you I have rested four times; and now I have brought you the water, and so many powerful beings have done wonderful things to it that I want you to drink it all at one time."
After the third day the "father" brings his charge a little to eat every morning and evening, but a very little.
On the morning of the fourth day, at daybreak the slayer takes a bath of purification, even if it is winter and he has to break the ice and dive under to do it. And this is repeated on the morning of each fourth day, till four baths have been taken in sixteen days.
The slayer finds an owl and without killing him pulls long feathers out of his wings and takes them home. The slayer had cut a little lock of hair from the head of the Apache he had killed. (for in old times, at least, the Pimas often took no scalps) and now a little bag of buck-skin is made, and a ball of grease-wood gum is stuck on the end of this lock of hair which is placed in the bag, and on the bag are tied a feather of the owl and one from a chicken hawk, and some of the soft feathers of an eagle, and around the neck of the bag a string of blue beads.
(And during this time the women are carrying wood in their giyh-haws to the dancing place.)
Now the Apaches are contemptuously called children, and this bag represents a child, being supposed to con- tain the ghost of the dead Apache, and the slayer sits on the ground with it, and takes it in his hands as if it were a baby, and inhales from it four times as if he were kissing it. And when it is time for the dance the slayers who are a good ways off from the dancing place start before sunset, but those who are close wait till the sun is down. And the "father" goes with the slayer, through woods and bushes, avoiding roads. And before this the "Father" has dug a hole at the dancing place about ten inches deep and two feet wide, just big enough for a man to squat in with legs folded, and behind the hole planted a mezquite fork, about five feet high, on which are hung the weapons of the slayer, his shield, club, bow, quiver of arrows, perhaps his gun or lance.
(The shield was made of raw hide, very thick, able to turn an arrow and was painted jet black by a mixture of mezquite gum and charcoal, with water, which made it glossy and shiny. The design on it was in white, or red and white. The handle was of wood, curved, placed in the centre of the inside, bound down at the ends by raw. hide, and the hand fended from the rough shield by a piece of sheepskin.)
In this hole the slayer sits down and behind him and the fork lies down his dancer, for the slayer himself does not dance but some stranger who represents him perhaps a Papago or a Maricopa, drawn from a distance by the fame of the exploit. Nor do the slayers sing, but old men who in their day have slain Apaches. These singers are each allowed to sing two songs of their own choice, the rest of the veterans joining in. And as soon as the first old man begins to sing, the dancers get up, take the weapons of the men they represent, and dance around the fire, which the "fathers" keep burning, keeping time with the song.
And the women cook all kinds of good things, and set them before the singers, but the bystanders jump in and snatch them away. But sometimes the wife of an old singer will get something and save it for him.
And the relatives of the slayers will bring presents for the dancers, buckskin, baskets, and anything that an Indi- an values. And as soon as presented some relative of the dancer runs in and takes the present and keeps it for him.
And while this big war-dance is going on the rest of the people are having dances in little separate groups, all around. And as soon as the dance is over the weapons are returned to the forks they were taken from.
By this time it is nearly morning, and the slayers get up and take their bath in the river, and return and dry themselves by the expiring fire. Then returning to the bushes they remain there again four days, and that is the last of their purification.
As this dance is on the eve of the sixteenth day, there were twenty days in all.
Grossmans account differs considerably from this, and is worth reading.
During the time of purifying, the slayers wear their hair in a strange way, like the top-knot of a white woman, somewhat, and in it stick a stick, called a kuess—kote to scratch themselves with, as they are not allowed to use the fingers. This is alluded to in the Story of Paht-ahn-kum's War. A picture of a Maricopa interpreter, with his hair thus arranged, is in the report of Col. W. H. Emory, before alluded to. This picture is interesting, because it shows that the Maricopas, when with the Pimas, adopted the same custom. When I showed this picture to the old see-nee- yaw-kum he was much interested, saying he himself had known this man, who was a relative of his, there being a dash of Maricopa blood in his family, and that he had been born in Mexico and had there learned Spanish enough to be an interpreter. His Mexican name, he said, was Francisco Lucas, but the Pimas called him How-app-ahl Tone- um-kum, or Thirsty Hawk, a name which has an amusing significance when we recall what Emory says about his taste for aguardiente, and that Captain Johnston says of the same man, "the dog had a liquorish tooth."
OF CANNIBALS
Michel de Montaigne (1533-1592)
Published 1580
France
Michel de Montaigne is best known for the literary genre he largely invented: the essay. His massive Essais, translated by Montaigne's first English translator Charles Cotton in 1685-1686 as "Attempts," is a collection of shorter written pieces that raise questions and significant issues while often deferring to give final accounts of the subjects he treats. The Essais feature a frank, skeptical, and (unusual up to this time) personal consciousness, blending serious philosophical discourse with witty biographical anecdotes in a style both original and strikingly modern. His open-minded and questioning approach to his subject matter directly influenced Descartes and other thinkers who paved the way for modern scientific inquiry. When young and growing up in an aristocratic family, Montaigne received a model humanist education devised by his father, who insisted that his son learn Latin as his first language. Later as a distinguished courtier and lawyer at the court of Charles IX, Montaigne witnessed costly and violent religious conflicts pitting Protestants against Catholics, and a disdain for intolerance runs through his writings. The essay "Of Cannibals," known by Shakespeare and referenced in his late play The Tempest (1610-11), features a central irony one often finds in Montaigne's writings. Relying upon contemporary accounts of barbarism and savagery in the peoples of the New World, Montaigne contrasts the colonized with their European colonizers, who have their own agenda of greed and violence. Ultimately, he finds war ("the human disease") more prevalent and more selfishly motivated among the Europeans than among the allegedly uncivilized natives. In characteristic fashion, Montaigne calls into question an accepted binary, in this case, of civilized/uncivilized, as he asks his reader to rethink the subject of inquiry.
12.4.1 Questions to consider while reading this selection:
Montaigne begins his essay with a flurry of quotations from learned writers of the Classical (Greek and Roman) period. Why does he do this? What is the effect of his doing so?

In his essay, Montaigne sets up a contrast between a "plain ignorant fellow" and "better-bred sort of men." Aside from economics, what sets the two apart?

Montaigne is renowned for being a "skeptic," a questioner of accepted beliefs and customs. Give a few ex- amples of his skeptical take on things.
Written by Douglass Thomson
12.4.2
Selection from Montaigne's Essays [of Cannibals]
Michel de Montaigne, translated by John Florio
License: Public Domain
At what time King Pirrhus came into Italie, after he had survaid the marshalling of the Armie, which the Romans sent against him: 'I wot not,' said he, 'what barbarous men these are (for so were the Grecians wont to call all strange nations) 'but the disposition of this Armie, which I see, is nothing barbarous.' So said the Grecians of that which Flaminius sent into their countrie: And Philip viewing from a Tower the order and distribution of the Romaine camp, in his kingdome under Publius Sulpitius Galba. See how a man ought to take heed, lest he over-weeningly follow vulgar opinions, which should be measured by the rule of reason, and not by the common report. I have had long time dwelling with me a man, who for the space of ten or twelve yeares had dwelt in that other worlde which in our age was lately discovered in those parts where Villegaignon first landed, and surnamed Antartike France. This discoverie of so infinit and vast a countrie, seemeth worthy great consideration. I wot not whether I can warrant my selfe, that some other be not discovered hereafter, sithence so many worthy men, and better learned than we are, have so many ages beene deceived in this. I feare me our eies be greater than our bellies, and that we have more curiositie than capacitie. We embrace all, but we fasten nothing but wind. Plato maketh Solon to report (Plat. Tim.) that he had learn't of the Priests of the Citie of Says in Ægypt, that whilom, and before the generall Deluge, there was a great land called Atlantis, situated at the mouth of the strait of Gibraltar, which contained more firme land than Affrike and Asia together. And that the kings of that countrie did not only possesse that Iland, but had so farre entred into the maine land, that of the bredth of Affrike, they held as farre as Ægypt; and of Europes length, as farre as Tuscanie: and that they undertooke to invade Asia, and to subdue all the nations that compasse the Mediterranean Sea, to the gulfe of Mare-Maggiore [the Black Sea], and to that end they traversed all Spaine, France and Italie, so farre as Greece, where the Athenians made head against them; but that a while after, both the Athenians themselves, and that great Iland, were swallowed up by the Deluge. It is verie likely this extreme ruine of waters wrought strange alterations in the habitations of the earth; as some hold that the Sea hath divided Sicilie from Italie,
Hæc loca vi quandam, et vasta convulsa ruina

Dissiluisse ferunt, cum protinus utraque tellus

Vna foret. — Virg Æn. iii 414, 416.

Then say, sometimes this land by that forsaken,

And that by this, we re split, and ruine-shaken,

Whereas till then both lands as one were taken.
Cypres from Suria, the Iland of Negroponto from the maine land of Beotia, and in other places joyned lands that were sundred by the Sea, filling with mud and sand the chanels betweene them.
------ sterilisque diu palus aptaque remis

Vicinas urbes alit, et grave sentit aratrum. — Hor. Art. Poet. 65.

The fenne long barren, to be row'd in, now

Both feeds the neighbour townes, and feeles the plow.
But there is no great apparence the said Iland should be the new world world we have lately discovered; for it wellnigh touched Spaine, and it were an incredible effect of inundation to have removed the same more than twelve hundred leagues, as we see it is. Besides, our moderne Navigations have now almost discovered that it is not an Iland, but rather firme land, and a continent, with the East Indias on one side, and the countries lying under the two Poles on the other; from which if it be divided, it is with so narrow a strait and intervall, that it no way deser- veth to be named an Iland: For, it seemeth there are certaine motions in these vast bodies, some naturall, and other some febricitant, as well as in ours. When I consider the impression my river of Dordoigne worketh in my time, toward the right shoare of her descent, and how much it hath gained in twentie yeares, and how many foundations of divers houses it hath overwhelmed and violently carried away; I confesse it to be an extraordinarie agitation: for, should it alwaies keepe one course, or had it ever kept the same, the figure of the world had ere this beene over- throwne: But they are subject to changes and alterations. Sometimes they overflow and spread themselves on one side, sometimes on another; and other times they containe themselves in their naturall beds or chanels: I speak not of sudden inundations, whereof we now treat the causes. In Medoc alongst the Sea-coast, my brother the Lord of Arsacke, may see a towne of his buried under the sands, which the sea casteth up before it: The tops of some buildings are yet to be discerned. His Rents and Demaines have beene changed into barren pastures. The inhabi- tants thereabouts affirme, that some yeares since, the Sea encrocheth so much upon them, that they have lost foure leagues of firme land: These sands are her fore-runners. And we see great hillocks of gravell moving, which march halfe a league before it, and usurpe on the firme land. The other testimonie of antiquitie, to which some will referre this discoverie, is in Aristotle (if at least that little booke of unheard of wonders be his) where he reporteth that cor- taine Carthaginians having sailed athwart the Atlantike Sea, without the strait of Gibraltar, after long time, they at last discovered a great fertill Iland, all replenished with goodly woods, and watred with great and deepe rivers, farre distant from al land, and that both they and others, allured by the goodnes and fertility of the same, went thither with their wives, children, and household, and there began to inhabit and settle themselves. The Lords of Carthage seeing their countrie by little and little to be dispeopled, made a law and expresse inhibition, that upon paine of death no more men should goe thither, and banished all that were gone thither to dwell, fearing (as they said) that in successe of time, they would so multiply as they might one day supplant them, and overthrow their owne estate. This narration of Aristotle hath no reference unto our new found countries. This servant I had, was a simple and rough-hewen fellow: a condition fit to yeeld a true testimonie. For, subtile people may indeed marke more curious- ly, and observe things more exactly, but they amplifie and glose them: and the better to perswade, and make their interpretations of more validitie, they cannot chuse but somewhat alter the storie. They never represent things truly, but fashion and maske them according to the visage they saw them in; and to purchase credit to their judgement, and draw you on to beleeve them, they commonly adorne, enlarge, yea, and hyperbolize the matter. Wherein is re- quired either a most sincere reporter, or a man so simple, that he may, have no invention to build upon, and to give a true likelihood unto false devices, and be not wedded to his owne will. Such a one was my man; who besides his owne report, hath many times shewed me divers Mariners and Merchants, whom hee had knowne in that voyage. So am I pleased with his information, that I never enquire what Cosmographers say of it. We had need of Topogra- phers to make us particular narrations of the places they have beene in. For some of them, if they have the advan- tage of us, that they have seene Palestine, will challenge a privilege, to tell us newes of all the world besides. I would have every man write what he knowes, and no more: not only in that, but in all other subjects. For one may have particular knowledge of the nature of one river, and experience of the qualitie of one fountaine, that in other things knowes no more than another man: who neverthelesse to publish this little scantling, will undertake to write of all the Physickes. From which vice proceed divers great inconveniences. Now to returne to my purpose I finde (as farre as I have beene informed) there is nothing in that nation that is either barbarous or savage, unless men call that barbarisme which is not common to them. As indeed, we have no other ayme of truth and reason, than the exam- ple and Idea of the opinions and customes of the countrie we live in. There is ever perfect religion, perfect policie, perfect and compleat use of all things. They are even savage, as we call those fruits wilde which nature of her selfe and of her ordinarie progresse hath produced: whereas indeed, they are those which our selves have altered by our artificiall devices, and diverted from their common order, we should rather terme savage. In those are the true and most profitable vertues, and naturall properties most lively and vigorous, which in these we have bastardized, apph- ing them to the pleasure of our corrupted taste. And if notwithstanding, in divers fruits of those countries that were never tilled, we shall finde that in respect of ours they are most excellent, and as delicate unto our taste; there is no reason, art should gaine the point of honour of our great and puissant mother Nature. We have so much by our in- ventions surcharged the beauties and riches of her workes, that we have altogether overchoaked her: yet where ever her puritie shineth, she makes our vaine and frivolous enterprises wonderfully ashamed.
Et veniunt haderæ sponte sua melius,

Surgit et in solis formsior arbutus antris.

Et volucres nulla dulcius arte canunt. — Propert. i El. ii. 10.

Ivies spring better of their owne accord,

Unhaunted spots much fairer trees afford.

Birds by no art much sweeter notes record.
All our endeavour or wit cannot so much as reach to represent the nest of the least birdlet, its contexture, beautie, profit and use, no nor the web of a seely spider. All things (saith Plato) are produced either by nature, by fortune, or by art. The greatest and fairest by one or other of the two first, the least and imperfect by the last. Those nations seeme therefore so barbarous unto me, because they have received very little fashion from humane wit, and are yet neere their originall naturalitie. The lawes of nature doe yet command them which are but little bastardized by ours, and that with such puritie, as I am sometimes grieved the knowledge of it came no sooner to light, at what time there were men that better than we could have judged of it. I am sorie Lycurgus and Plato had it not: for me seemeth that what in those nations we see by experience, doth not only exceed all the pictures wherewith licentious Poesie hath proudly imbellished the golden age, and all her quaint inventions to faine a happy condition of man, but also the conception and desire of Philosophy. They could not imagine a genuitie so pure and simple as we see it by experience; nor ever beleeve our societie might be maintained with so little art and humane combination. It is a nation, would I answer Plato, that hath no kinde of traffike, no knowledge of Letters, no intelligence of num- bers, no name of magistrate, nor of politike superioritie; no use of service, of riches or of povertie; no contracts, no successions, no partitions, no occupation but idle; no respect of kindred, but common, no apparell but naturall, no manuring of lands, no use of wine, corne, or mettle. The very words that import lying, falshood, treason, dissimu- lations, covetousnes, envie, detraction, and pardon, were never heard of amongst them. How dissonant would hee finde his imaginarie common-wealth from this perfection?
Hos natura modos primum dedit.

Nature at first uprise,

These manners did devise.
Furtherrnore, they live in a country of so exceeding pleasant and temperate situation, that as my testimonies have told me, it is verie rare to see a sicke body amongst them; and they have further assured me, they never saw any man there either shaking with the palsie, tooth lesse, with eies dropping, or crooked and stooping through age. They are seated along the sea-coast, encompassed toward the land with huge and steepie mountaines, having betweene both, a hundred leagues or thereabout of open and champaine ground. They have great abundance of fish and flesh, that have no resemblance at all with ours, and eat them without any sawces or skill of Cookerie, but plaine boiled or broiled. The first man that brought a horse thither, althongh he had in many other voyages con- versed with them, bred so great a horror in the land, that before they could take notice of him, they slew him with arrowes. Their buildings are very long, and able to containe two or three hundred soules, covered with barkes of great trees, fastned in the ground at one end, enterlaced and joyned close together by the tops, after the manner of some of our Granges; the covering whereof hangs downe to the ground, and steadeth them as a flancke. They have a kinde of wood so hard, that ryving and cleaving the same, they make blades, swords, and gridirons to broile their meat with. Their beds are of a kinde of cotten cloth, fastened to the house roofe, as our ship-cabbanes: everie one hath his severall couch for the women lie from their husbands. They rise with the Sunne, and feed for all day, as soone as they are up: and make no more meales atter that. They drinke not at meat, as Suidas reporteth, of some other people of the East, which dranke after meales but drinke many times a day, and are much given to pledge carowses. Their drinke is made of a certaine root, and of the colour of our Claret wines, which lasteth but two or three daies; they drinke it warme: It hath somewhat a sharpe taste, wholesome for the stomack, nothing heady, but laxative for such as are not used unto it, yet verie pleasing to such as are accustomed unto it. In stead of bread, they use a certaine white composition, like unto Corianders confected. I have eaten some, the taste whereof is somewhat sweet and wallowish. They spend the whole day in dancing. Their young men goe a hunting after wilde beasts with bowes and arroes. Their women busie themselves therewhil'st with warming of their drinke, which is their chiefest office. Some of their old men, in the morning before they goe to eating, preach in common to all the household, walking from one end of the house to the other, repeating one selfe-same sentence many times, till he have ended his turne (for their buildings are a hundred paces in length) he commends but two things unto his auditorie. First valour against their enemies, then lovingnesse unto their wives. They never misse (for their restrainte) to put men in minde of this dutie, that it is their wives whiche keepe their drinke luke-warme and well-seasoned. The forme of their beds, cords, swords blades, and woodden bracelets, wherewith they cover their hand wrists, when they fight, and great Canes open at one end, by the sound of which they keepe time and cadence in their dancing, are in many places to be seene, and namely in mine owne house. They are shaven all over, much more close and cleaner than wee are, with no other Razors than of wood or stone. They beleeve their soules to be eternall, and those that have deserved well of their Gods to be placed in that part of heaven where the Sunne riseth, and the cursed toward the West in opposition. They have certaine Prophets and Priests which commonly abide in the mountaines, and very seldome shew themselves unto the people; but when they come downe there is a great feast prepared, and a solemne assembly of manie towneshipes together (each grange as I have described maketh a village, and they are about a French league one from another.) The Prophet speakes to the people in public, exhorting them to embrace vertue, and follow their dutie. All their moral discipline containeth but these two articles; first an undismaied resolution to warre, then an inviolable affection to their wives. Hee doth also Prognosticate of things to come, and what successe they shall hope for in their enterprises hee neither swadeth or disswadeth them from warre but if he chance to misse of his divination, and that it succeed otherwise than hee foretold them, if hee be taken, he is hewen in a thousand peeces, and condemned for a false Prophet. And therefore he that hath once misreckoned himselfe is never seene againe. Divination is the gift of God; the abusing whereof should be a punishable imposture. When the Divines amongst the Scythians had foretold an untruth, they were couched along upon hurdles full of heath or brushwood, drawne by oxen, and so manicled hand and foot, burned to death. Those which manage matters subject to the conduct of man's sufficiencie are excusable, although they shew the utmost of their skill. But those that gull and conicatch us with the assurance of an extraordinarie facultie, and which is beyond our knowledge, ought to be double punished; first because they performe not the effect of their promise, then for the rashnesse of their impos- ture and unadvisednesse of their fraud. They warre against the nations that lie beyond their mountaines, to which they go naked, having no other weapons than bowes or woodden swords, sharpe at one end as our broaches are. It is an admirable thing to see the constant resolution of their combats, which never end but by effusion of blood and murther: for they know not what feare or rowts are. Every Victor brings home the head of the enemie he hath slaine as a Trophey of his victorie, and fasteneth the same at the entrance of his dwelling place. After they have long time used and entreated their prisoners well, and with all commodities they can devise, he that is the Master of them; sommining a great assembly of his acquaintance; tieth a corde to one of the prisoners armes, by the end whereof he holds him fast, with some distance from him, for fear he might offend him, and giveth the other arme, bound in like manner, to the dearest friend he hath, and both in the presence of all the assembly kill him with swords: which done, they roast and then eat him in common, and send some slices of him to such of their friends as are absent. It is not, as some imagine, to nourish themselves with it (as anciently the Scithians wont to doe), but to represent an extreme and inexpiable revenge. Which we prove thus; some of them perceiving the Portugales, who had confeder- ated themselves with their adversaries, to use another kinde of death when they tooke them prisoners; which was, to burie them up to the middle, and against the upper part of the body to shoot arrowes, and then being almost dead, to hang them up; they supposed, that the people of the other world (as they who had sowed the knowledge of many vices amongst their neighbours, and were much more cunning in all kindes of evils and mischiefe than they) under-tooke not this manner of revenge without cause, and that consequently it was more smartfull and cruell than theirs, and thereupon began to leave their old fashion to follow this. I am not sorie we note the barbarous horror of such an action, but grieved, that prying so narrowly into their faults we are so blinded in ours. I thinke there is more barbarisme in eating men alive, than to feed upon them being dead; to mangle by tortures and torments a body full of lively sense, to roast him in peeces, and to make dogs and swine to gnaw and teare him in mammocks (as we have not only read, but seene very lately, yea and in our owne memorie, not amongst ancient enemies, but our neighbours and fellow-citizens; and which is worse, under pretence of pietie and religion) than to roast and eat him after he is dead. Chrysippus and Zeno, arch-pillars of the Stoicke sect, have supposed that it was no hurt at all in time of need, and to what end soever, to make use of our carrion bodies, and to feed upon them, as did our forefathers, who being besieged by Cæsar in the Citie of Alexia, resolved to sustaine the famine of the siege, with the bodies of old men, women, and other persons unserviceable and unfit to fight.
Vascones (fama est) alimentis talibus usi

Produxere ammas. — Juven. Sat. xv. 93.

Gascoynes (as fame reports)

Liv'd with meats of such sortes.
And Physitians feare not, in all kindes of compositions availefull to our health, to make use of it, be it for outward or inward applications. But there was never any opinion found so unnaturall and immodest, that would excuse treason, treacherie, disloyaltie, tyrannie, crueltie, and such like, which are our ordinarie faults. We may then well call them barbarous, in regard to reasons rules, but not in respect of us that exceed them in all kindes of barbarisme. Their warres are noble and generous and have as much excuse and beautie as this humane infirmitie may admit: they ayme at nought so much, and have no other foundation amongst them, but the meere jalousie of vertue. They contend not for the gaining of new lands; for to this day they yet enioy that natural ubertie and fruitfulnesse, which without labouring toyle, doth in such plenteous abundance furnish them with all necessary things, that they need not enlarge their limits. They are yet in that happy estate as they desire no more than what their naturall necessities direct them: whatsoever is beyond it, is to them superfluous. Those that are much about one age, doe generally enter-call one another brethren, and such as are younger they call children, and the aged are esteemed as fathers to all the rest. These leave this full possession of goods in common, and without division to their heires, without other claim or title but that which nature doth plainely impart unto all creatures, even as shee brings them into the world. If their neighbours chance to come over the mountaines to assaile or invade them, and that they get the victorie over them, the Victors conquest is glorie, and the advantage to be and remaine superior in valour and vertue: else have they nothing to doe with the goods and spoyles of the vanquished, and so returne into their countrie, where they neither want any necessarie thing, nor lacke this great portion, to know how to enjoy their condition happily, and are contented with what nature affoordeth them. So doe these when their turne commeth. They require no other ransome of their prisoners, but an acknowledgement and confession that they are vanquished. And in a whole age, a man shall not finde one that doth not rather embrace death, than either by word or countenance remissely to yeeld one jot of an invincible courage. There is none seene that would not rather be slaine and devoured, than sue for life, or shew any feare. They use their prisoners with all libertie, thatl they may so much the more hold their lives deare and precious, and commonly entertaine them with threats of future death, with the torments they shall endure, with the preparations intended for that purpose, with mangling and slicing of their members, and with the feast that shall be kept at their charge. All which is done, to wrest some remisse, and exact some faint yeelding speech of submission from them, or to possesse them with a desire to escape or run away; that so they may have the advantage to have danted and made them afraid, and to have forced their constancie. For certainly true victorie consisteth in that only point.
------ Victoria nulla est

Quam quæ confessos animo quoque subjugat hostes.

— Claud. vi. Cons. Hon. Pan. 245.

No conquest such, as to suppresse

Foes hearts, the conquest to confesse.
The Hungarians, a most warre-like nation, were whilome wont to pursue their prey Tio longer than they had forced their enemie to yeeld unto their mercy. For, having wrested this confession from him, they set him at libertie without offence or ransome, except it were to make him sweare never after to beare armes against them. Wee get many advantages of our enemies, that are but borrowed and not ours: It is the qualitie of porterly-rascall, and not of vertue, to have stronger armes and sturdier legs: Disposition is a dead and corporall qualitie. It is a tricke of fortune to make our enemie stoope, and to bleare his eies with the Sunnes-light: It is a pranke of skill and knowledge to be cunning in the art of fencing, and which may happen unto a base and worthelesse man. The reputation and worth of a man consisteth in his heart and will: therin consists true honour: Constancie is valour, not of armesand legs but of minde and courage; it consisteth not of the spirit and courage of our horse, nor of our armes, but in ours. He that obstinately faileth in his courage, Si succiderit, de genu pugnat. 'If hee slip or fall he fights upon his knee.' He that in danger of imminent death is no whit danted in his assurednesse; he that in yeelding up his ghost beholding his enemie with a scornefull and fierce looke, he is vanquished, not by us, but by fortune: he is slaine, but not con- quered. The most valiant are often the most unfortunate. So are there triumphant losses in envie of victories. Not those foure sister victories, the fairest that ever the Sunne beheld with his allseeing eie, of Salamis, of Plateæ, of Mycale, and of Sicilia, durst ever dare to oppose all their glorie together to the glorie of the King Leonidas his discomfiture and of his men, at the passage of Thermopylæ: what man did ever run with so glorious an envie or more ambitious desire to the goale of a combat, than Captaine Ischolas to an evident losse and overthrow? who so ingeniously or more politikely did ever assure himselfe of his welfare than he of his ruine? he was appointed to defend a certaine passage of Peloponesus against the Arcadians, which finding himselfe altogether unable to performe, seeing the nature of the place and inequalitie of the forces, and resolving that whatsoever should present it selfe unto his enemie, must necessarily be utterly defeated: On the other side, deeming it unworthy both his vertue and magnanimitie, and the Lacedemonian name, to faile or faint in his charge, betweene these two extremi- ties he resolved upon a meane and indifferent course, which was this. The youngest and best-disposed of his troupe he reserved for the service and defence of their countrie, to which hee sent them backe; and with those whose losse was least, and who might best be spared, he determined to maintaine that passage, and by their death to force the enemie to purchase the entrance of it as deare as possibly he could; as indeed it followed. For being suddenly environed round by the Arcadians, after a great slaughter made of them, both himselfe and all his were put to the sword. Is any Trophey assigned for conquerours that is not more duly due unto these conquered? A true conquest respecteth rather an undanted resolution, an honourable end, than a faire escape, and the honour of vertue doth more consist in combating than in beating. But to returne to our historie, these prisoners, howsoever they are dealt withall, are so farre from yeelding, that contrariwise during two or three moneths that they are kept, they ever carry a cheerfull countenance, and urge their keepers to hasten their triall, they outragiously dote and injure them. They upbraid them with their cowardlinesse, and with the number of battels they have lost againe theirs. I have a song made by a prisoner, wher ein is this clause, 'Let them boldly come altogether, and flocks in multitudes, to feed on him; for with him they shall feed upon their fathers and grandfathers, that heretofore have served his body for food and nourishment: These muscles,' saith he, 'this flesh, and these veines, are your owne; fond men as you are, know you not that the substance of your forefathers limbes is yet tied unto ours? Taste them welle for in them shall you finde the relish of your owne flesh:' An invention, that hath no shew of barbarisme. Those that paint them dying, and that represent this action, when they are put to execution, delineate the prisoners spitting in their executioners faces, and making mowes at them. Verily, so long as breath is in their body they never cease to brave and defie them, both in speech and countenance. Surely in respect of us these are very savage men: for either they must be so in good sooth, or we must be so indeed; There is a wondrous difference betweene their forme and ours. Their men have many wives, and by how much more they are reputed valiant so much the greater is their number. The manner and beautie of their marriages is wondrous strange and remarkable: For, the same jealousie our wives have to keepe us from the love and affection of other women, the same have theirs to procure it. Being more carefull for their husbands honour and content than of any thing else, they endevour and apply all their industrie to have as many rivals as possibly they can, forasmuch as it is a testimonie of their husbands vertue. Our women would count it a wonder, but it is not so: It is vertue properly Matrimoniall, but of the highest kinde. And in the Bible, Lea, Rachell, Sara, and Iacobs wives brought their fairest maiden servants into their husbands beds. And Livia seconded the lustfull appetites of Augustus to her great prejudice. And Stratonica, the wife of King Dejotarus did not only bring the most beauteous chamber-maide that served her to her husbands bed, but very carefully brought up the children he begot on her, and by all possible meanes aided and furthered them to succeed in their fathers royaltie. And least a man should thinke that all this is done by a simple and servile or awefull dutie unto their custome, and by the impression of their ancient customes authoritie, without discourse or judgement, and because they are so blockish and dull- spirited, that they can take no other resolution, it is not amisse we alleage some evidence of their sufficien- cie. Besides what I have said of one of their warlike songs, I have another amorous canzonet, which beginneth in this sense: 'Adder stay, stay good adder, that my sister may by the patterne of thy partie-coloured coat drawe the fashion and worke of a rich lace, for me to give unto my love; so may thy beautie, thy nimblenesse or disposition be ever preferred before all other serpents.' The first couplet is the burthen of the song. I am so conversant with Poesie that I may judge this invention hath no barbarisme at all in it, but is altogether Anacreontike. Their language is a kinde of pleasant speech, and hath a pleasing sound, and some affinitie with the Greeke terminations. Three of that nation, ignorant how deare the knowledge of our corruptions will one day cost their repose, securitie, and happi- nesse, and how their ruine shall proceed from this commerce, which I imagine is already well advanced (miserable as they are to have suffered themselves to be so cosened by a desire of new-fangled novelties, and to have quit the calmnesse of their climate to come and see ours), were at Roane in the time of our late King Charles the ninth, who talked with them a great while. They were shewed our fashions, our pompe, and the forme of a faire citie; afterward some demanded their advice, and would needs know of them what things of note and admirable they had observed amongst us: they answered three things, the last of which I have forgotten, and am very sorie for it, the other two I yet remember. They said, 'First they found it very strange that so many tall men with long beards, strong and well armed, as it were about the Kings person [it is very likely they meant the Switzers of his guard] would submit themselves to obey a beardlesse childe, and that we did not rather chuse one amongst them to command the rest.' Secondly (they have a manner of phrase whereby they call men but a moytie one of another.) 'They had perceived there were men amongst us full gorged with all sorts of commodities, and others which, hunger- starved and bare with need and povertie, begged at their gates: and found it strange these moyties so needy could endure such an injustice, and that they tooke not the others by the throate, or set fire on their houses.' I talked a good while with one of them, but I had so bad an interpreter, who did so ill apprehend my meaning, and who through his foolish- nesse was so troubled to conceive my imaginations, that I could draw no great matter from him. Touching that point, wherein I demanded of him what good he received by the superioritie he had amongst his countriemen (for he was a Captaine and our Mariners called him King), he told me it was to march foremost in any charge of warre: further, I asked him how many men did follow him, hee shewed me a distance of place, to signifie they were as many as might be contained in so much round, which I guessed to be about 4 or 5 thousand men: moreover, demanded if when warres were ended, all his authoritie expired; he answered, that hee had only this left him, which was, that when he went on progresse, and visited the villages depending of him, the inhabitants prepared paths and high-waies athwart the hedges of their woods, for him to passe through at ease. All this is not verie ill; but what of that? They weare no kinde of breeches nor hosen.
POPOL VUH
Transcribed 1554-1558 (almost certainly drawing from an earlier council book)
Mayan
The Popol Vuh ('"The Book of the People") provides a valuable record of a subject about which knowledge is quite scarce: the Mesoamerican civilization. Specifically, the Popol Vuh provides valuable records of the literate Mayan Quiché people, who once prospered in what is today Guatemala. One finds a sad irony in the fact that the survival of the text is due to the translation of the Spanish Dominican clergy man Francesco Ximéne, as the same group of colonists who would lead to the destruction of the Mayan empire also preserved one of its most import- ant cultural documents. Within the Popol Vuh, one finds reference to the Spanish conquerors and Christians, some straightforward allusions, others oblique and debated by scholars. The text is often cited in the study of comparative literature for its Creation and Flood narratives, but Popol Vuh also contains stories that provide the iconic source ma- terial for certain important Mayan rituals, such as the ball games and sacrifice. Of special interest is the role played by the hero-twins, Hunahpú and Xbalanqué. The twins manage to defeat such threatening forces as Seven Macaw and the lords of the underworld not through a display of brawn and bravado but through their wit and trickery. The section of Popol Vuh for the reading ends with a moving prayer for future generations of the Quiché people.
12.5.1 Questions to consider while reading this selection:
How do Hunahpu and Xbalanque, the heroes of Mayan myth, compare and contrast with other epic heroes that we have encountered in our studies?

In much Western culture, human beings are set above the animal and natural world (see for example the accounts of creation inGenesis and Metamorphoses). What is the Mayan attitude toward animals and the natural world?

Select one event from the Popol Vuh that you find alien, disturbing or just plain weird. Explain why you find it so, and then try to explain what it tells us about Mayan culture.

Do you find any humorous touches in the stories of Hunahpu and Xbalanque?
Written by Douglass Thomson
12.5.2 Popol Vuh
This selection is available at the following link:
http://www.mesoweb.com/publications/christenson/popolvuh.pdf