Fiction as a Genre
While definitions of fiction often emphasize its fabricated nature as opposed to historical or other "factual" genres, most readers understand that truth can arise from fiction in its own special way. Think of your favorite short story or novel—what does it reveal to you about yourself? How does it illuminate the human condition? While stories can convey a variety of "truths," which to some extent depend on each reader's identity and experience, we still seek in these narratives connections with characters and other readers. Up through the first part of the twentieth century, scholars often referred to these connections as "universal truths." This term refers to experiences, feelings, and insights that are common to all people. Yet, events of the 1950s and 1960s raised questions about whether any experience was truly universal. With the Civil Rights Movement came the understanding that people's experiences can vary wildly due to factors such as gender, class, ethnicity, and culture. Much to the surprise of many scholars (the vast majority of whom were, at the time, white, middle class, and male), not everyone could completely identify with Mark Twain's young protagonist Huckleberry Finn. For example, because of rigid social codes and physical risks unique to U.S. women, a young American female reader might not have the option of experiencing a physical journey like Huck's. In fact, it might be difficult for her even to imagine taking such a trip down the Mississippi River, since there is little to no evidence in history of a woman ever having done so. Even Huck's friend Jim, an escaped slave, is vulnerable in ways that Huck is not, as the two travel together. Readers of color might identify less with Huck's circumstances and more with Jim's. Even so, most readers can connect with Huck's inner conflict as he struggles between his obligation to follow the social rules taught to him as absolute morals and his own conscience, which tells him that Jim should not be subjected to slavery.
As you form your perspective on a story and then develop that perspective in an essay, your own readers will still seek an insight that is relevant to them. Thus, while we must be sensitive to the differences among individuals'experiences as we form an argument about a short story or novel, it is still important to forward a case based on common ground between our readers and ourselves. Consider the difference between these two assertions:
To mature as a moral creature, Huck must separate himself from society for a time and explore the world beyond his own narrow- minded hamlet.

Huck's journey away from his own narrow-minded hamlet and its teachings enables his moral maturation.
Note the first assertion's implication that if one cannot leave one's hamlet and separate him or herself from his or her restrictive environment, one cannot mature morally. A reader who cannot take such a journey because of economic or social factors (such as having to stay at home and care for a child or work to support a family) might respond to such a pronouncement by (a) feeling condemned to stunted personal growth and inferiority, as a person excluded from this experience, or (b) becoming defensive at such a claim. On the other hand, the second assertion will likely ring true both for those who can take the journey and those who cannot. It does not suggest that the only way of achieving moral growth is to take a physical journey like Huck's. Thus, even considering the sometimes stark differences among readers' lives, if interpretation of literature is handled well, it can reveal our common experiences.
As a place where we can connect with one another as well as learn about ourselves, fiction indeed offers us a special brand of truth. Although history and philosophy pursue these goals as well, fiction is a narrative that is not bound to either historical events or scientific facts. The writer takes liberties with a fictional story, using his imagination to craft a plot that achieves the desired effect and meaning. The term narrative refers to the sequence of events in a story, often suggesting a cause and effect relationship among these events. A term that captures this concept more specifically, plot is defined as the sequence of events that develops the conflict and shapes the story. Rather than tell everything that might possibly happen to a character in certain circumstances, the writer carefully selects the details that will develop the plot, the characters, and the story's themes and messages. The writer engages in character development in order to develop the plot and the meaning of the story, paying special attention to the protagonist, or main character. In a conventional story, the protagonist grows and/or changes as a result of having to negotiate the story's central conflict. A character might be developed through exposition, in which the narrator simply tells us about this person. But more often, the character is developed through dialogue, point of view, and description of this person's expressions and actions.
The traditional shape of a story is based on common conventions of Greek drama: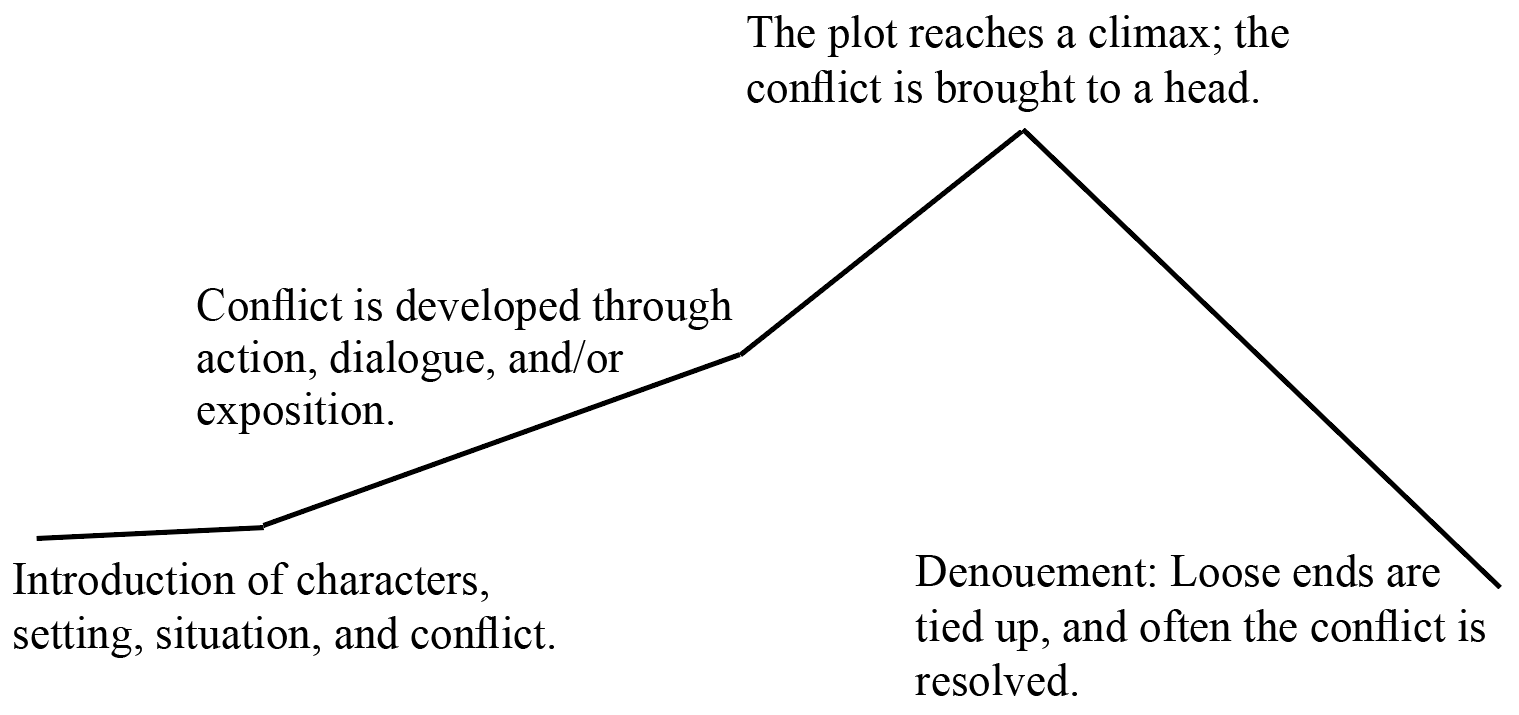 Figure 5.1: Diagram of the traditional shape of a story.
Writing about Short Stories
To examine how plot, character development, dialogue, setting, exposition, and action can be brought together to produce a specific effect and particular themes, let's consider an exceptionally brief 1894 short story by Kate Chopin.
The Story of an Hour

Knowing that Mrs. Mallard was afflicted with a heart trouble, great care was taken to break to her as gently as possible the news of her husband's death.

It was her sister Josephine who told her, in broken sentences; veiled hints that revealed in half concealing.

Her husband's friend Richards was there, too, near her. It was he who had been in the newspaper office when intelligence of the railroad disaster was received, with Brently Mallard's name leading the list of "killed." He had only taken the time to assure himself of its truth by a second telegram, and had hastened to forestall any less careful, less tender friend in bearing the sad message.

She did not hear the story as many women have heard the same, with a paralyzed inability to accept its significance. She wept at once, with sudden, wild abandonment, in her sister's arms. When the storm of grief had spent itself she went away to her room alone. She would have no one follow her.

There stood, facing the open window, a comfortable, roomy armchair. Into this she sank, pressed down by a physical exhaustion that haunted her body and seemed to reach into her soul.

She could see in the open square before her house the tops of trees that were all aquiver with the new spring life. The delicious breath of rain was in the air. In the street below a peddler was crying his wares. The notes of a distant song which some one was singing reached her faintly, and countless sparrows were twittering in the eaves.

There were patches of blue sky showing here and there through the clouds that had met and piled one above the other in the west facing her window.

She sat with her head thrown back upon the cushion of the chair, quite motionless, except when a sob came up into her throat and shook her, as a child who has cried itself to sleep continues to sob in its dreams.

She was young, with a fair, calm face, whose lines bespoke repression and even a certain strength. But now there was a dull stare in her eyes, whose gaze was fixed away off yonder on one of those patches of blue sky. It was not a glance of reflection, but rather indicated a suspension of intelligent thought.

There was something coming to her and she was waiting for it, fearfully. What was it? She did not know; it was too subtle and elusive to name. But she felt it, creeping out of the sky, reaching toward her through the sounds, the scents, the color that filled the air.

Now her bosom rose and fell tumultuously. She was beginning to recognize this thing that was approaching to possess her, and she was striving to beat it back with her will—as powerless as her two white slender hands would have been. When she abandoned herself a little whispered word escaped her slightly parted lips. She said it over and over under her breath: "free, free, free!" The vacant stare and the look of terror that had followed it went from her eyes. They stayed keen and bright. Her pulses beat fast, and the coursing blood warmed and relaxed every inch of her body. She did not stop to ask if it were or were not a monstrous joy that held her. A clear and exalted perception enabled her to dismiss the suggestion as trivial. She knew that she would weep again when she saw the kind, tender hands folded in death; the face that had never looked save with love upon her, fixed and gray and dead. But she saw beyond that bitter moment a long procession of years to come that would belong to her absolutely. And she opened

and spread her arms out to them in welcome.

There would be no one to live for during those coming years; she would live for herself. There would be no powerful will bending hers in that blind persistence with which men and women believe they have a right to impose a private will upon a fellow-creature. A kind intention or a cruel intention made the act seem no less a crime as she looked upon it in that brief moment of illumination.

And yet she had loved him—sometimes. Often she had not. What did it matter! What could love, the unsolved mystery, count for in the face of this possession of self- assertion which she suddenly recognized as the strongest impulse of her being!

"Free! Body and soul free!" she kept whispering.

Josephine was kneeling before the closed door with her lips to the keyhold, imploring for admission. "Louise, open the door! I beg; open the door—you will make yourself ill. What are you doing, Louise? For heaven's sake open the door."

"Go away. I am not making myself ill." No; she was drinking in a very elixir of life through that open window.

Her fancy was running riot along those days ahead of her. Spring days, and summer days, and all sorts of days that would be her own. She breathed a quick prayer that life might be long. It was only yesterday she had thought with a shudder that life might be long.

She arose at length and opened the door to her sister's importunities. There was a feverish triumph in her eyes, and she carried herself unwittingly like a goddess of Victory. She clasped her sister's waist, and together they descended the stairs. Richards stood waiting for them at the bottom.

Some one was opening the front door with a latchkey. It was Brently Mallard who entered, a little travel- stained, composedly carrying his grip-sack and umbrella. He had been far from the scene of the accident, and did not even know there had been one. He stood amazed at Josephine's piercing cry; at Richards' quick motion to screen him from the view of his wife.

When the doctors came they said she had died of heart disease—of the joy that kills.

(1894)
Questions for Consideration:
How is Mrs. Mallard's character developed? Do you see examples of exposition, where the narrator simply tells us information about the protagonist? In addition, does Chopin portray particular emotional responses, thoughts, and actions to reveal Mrs. Mallard's character? If so, how so? How does she employ point of view in this story?
What is your impression of Brently Mallard? What elements of the story generate this impression?

How is setting (both the historical period and the physical atmosphere of the story) used to contribute to the story's meaning?

What is Mrs. Mallard's social class? What clues lead you to this conclusion?

What is the story's central conflict? Does Mrs. Mallard change, as we might expect a protagonist to do?

What are the important themes of this story?
As in poetry, fiction often utilizes diction and figurative language to convey important ideas. In this story, the words "aquiver," "spring," "delicious breath," and "twittering" suggest a kind of rebirth occurring for Mrs. Mallard. In further development of this notion, how does Chopin use the "patches of blue sky showing through the clouds" as a metaphor of Mrs. Mallard's potential transformation?
Of course, even in this brief work, Chopin reveals the story to be a complicated one. Why does Mrs. Mallard try to "beat…back with her will" this "thing" that is overtaking her? What is it? The plot of this story provides an unexpected twist at the conclusion. What is the effect of this surprise ending? Is there a denouement—in other words, are the "loose ends tied up"? Is the conflict resolved?
Consider the two following short stories to determine key elements that generate each work's impact and how they do so.
The Open Boat

By Stephen Crane

A Tale intended to be after the fact.

Being the experience of four men sunk from the steamer Commodore.

I

None of them knew the color of the sky. Their eyes glanced level, and were fastened upon the waves that swept toward them. These waves were of the hue of slate, save for the tops, which were of foaming white, and all of the men knew the colors of the sea. The horizon narrowed and widened, and dipped and rose, and at all times its edge was jagged with waves that seemed thrust up in points like rocks.

Many a man ought to have a bath-tub larger than the boat which here rode upon the sea. These waves were most wrongfully and barbarously abrupt and tall, and each froth-top was a problem in small boat navigation.

The cook squatted in the bottom and looked with both eyes at the six inches of gunwale which separated him from the ocean. His sleeves were rolled over his fat forearms, and the two flaps of his unbuttoned vest dangled as he bent to bail out the boat. Often he said: "Gawd! That was a narrow clip." As he remarked it he invariably gazed eastward over the broken sea.

The oiler, steering with one of the two oars in the boat, sometimes raised himself suddenly to keep clear of water that swirled in over the stern. It was a thin little oar and it seemed often ready to snap.

The correspondent, pulling at the other oar, watched the waves and wondered why he was there.

The injured captain, lying in the bow, was at this time buried in that profound dejection and indifference which comes, temporarily at least, to even the bravest and most enduring when, willy nilly, the firm fails, the army loses, the ship goes down. The mind of the master of a vessel is rooted deep in the timbers of her, though he command for a day or a decade, and this captain had on him the stern impression of a scene in the grays of dawn of seven turned faces, and later a stump of a top-mast with a white ball on it that slashed to and fro at the waves, went low and lower, and down. Thereafter there was something strange in his voice. Although steady, it was deep with mourning, and of a quality beyond oration or tears.

"Keep'er a little more south, Billie," said he.

"'A little more south,' sir," said the oiler in the stern. A seat in this boat was not unlike a seat upon a bucking broncho, and, by the same token, a broncho is not much smaller. The craft pranced and reared, and plunged like an animal. As each wave came, and she rose for it, she seemed like a horse making at a fence outrageously high. The manner of her scramble over these walls of water is a mystic thing, and, moreover, at the top of them were ordinarily these problems in white water, the foam racing down from the summit of each wave, requiring a new leap, and a leap from the air. Then, after scornfully bumping a crest, she would slide, and race, and splash down a long incline and arrive bobbing and nodding in

front of the next menace.

A singular disadvantage of the sea lies in the fact that after successfully surmounting one wave you discover that there is another behind it just as important and just as nervously anxious to do something effective in the way of swamping boats. In a ten-foot dingey one can get an idea of the resources of the sea in the line of waves that is not probable to the average experience, which is never at sea in a dingey. As each slaty wall of water approached, it shut all else from the view of the men in the boat, and it was not difficult to imagine that this particular wave was the final outburst of the ocean, the last effort of the grim water. There was a terrible grace in the move of the waves, and they came in silence, save for the snarling of the crests.

In the wan light, the faces of the men must have been gray. Their eyes must have glinted in strange ways as they gazed steadily astern. Viewed from a balcony, the whole thing would doubtlessly have been weirdly picturesque. But the men in the boat had no time to see it, and if they had had leisure there were other things to occupy their minds. The sun swung steadily up the sky, and they knew it was broad day because the color of the sea changed from slate to emerald-green, streaked with amber lights, and the foam was like tumbling snow. The process of the breaking day was unknown to them. They were aware only of this effect upon the color of the waves that rolled toward them. In disjointed sentences the cook and the correspondent argued as to the difference between a life-saving station and a house of refuge. The cook had said: "There's a house of refuge just north of the Mosquito Inlet Light, and as soon as

they see us, they'll come off in their boat and pick us up." "As soon as who see us?" said the correspondent. "The crew," said the cook.

"Houses of refuge don't have crews," said the correspondent. "As I understand them, they are only places where clothes and grub are stored for the benefit of shipwrecked people. They don't carry crews."

"Oh, yes, they do," said the cook.

"No, they don't," said the correspondent.

"Well, we're not there yet, anyhow," said the oiler, in the stern.

"Well," said the cook, "perhaps it's not a house of refuge that I'm thinking of as being near Mosquito Inlet Light. Perhaps it's a life-saving station."

"We're not there yet," said the oiler, in the stern.
II
As the boat bounced from the top of each wave, the wind tore through the hair of the hatless men, and as the craft plopped her stern down again the spray slashed past them. The crest of each of these waves was a hill, from the top of which the men surveyed, for a moment, a broad tumultuous expanse; shining and wind-riven. It was probably splendid. It was probably glorious, this play of the free sea, wild with lights of emerald and white and amber.

"Bully good thing it's an on-shore wind," said the cook. "If not, where would we be? Wouldn't have a show."

"That's right," said the correspondent. The busy oiler nodded his assent.

Then the captain, in the bow, chuckled in a way that expressed humor, contempt, tragedy, all in one. "Do you think we've got much of a show, now, boys?" said he.

Whereupon the three were silent, save for a trifle of hemming and hawing. To express any particular optimism at this time they felt to be childish and stupid, but they all doubtless possessed this sense of the situation in their mind. A young man thinks doggedly at such times. On the other hand, the ethics of their condition was decidedly against any open suggestion of hopelessness. So they were silent.

"Oh, well," said the captain, soothing his children, "we'll get ashore all right."

But there was that in his tone which made them think, so the oiler quoth: "Yes! If this wind holds!"

The cook was bailing: "Yes! If we don't catch hell in the surf."

Canton flannel gulls flew near and far. Sometimes they sat down on the sea, near patches of brown sea-weed that rolled over the waves with a movement like carpets on line in a gale. The birds sat comfortably in groups, and they were envied by some in the dingey, for the wrath of the sea was no more to them than it was to a covey of prairie chickens a thousand miles inland. Often they came very close and stared at the men with black bead- like eyes. At these times they were uncanny and sinister in their unblinking scrutiny, and the men hooted angrily at them, telling them to be gone. One came, and evidently decided to alight on the top of the captain's head. The bird flew parallel to the boat and did not circle, but made short sidelong jumps in the air in chicken-fashion. His black eyes were wistfully fixed upon the captain's head. "Ugly brute," said the oiler to the bird. "You look as if you were made with a jack-knife." The cook and the correspondent swore darkly at the creature. The captain naturally wished to knock it away with the end of the heavy painter, but he did not dare do it, because anything resembling an emphatic gesture would have capsized this freighted boat, and so with his open hand, the captain gently and carefully waved the gull away. After it had been discouraged from the pursuit the captain breathed easier on account of his hair, and others breathed easier because the bird struck their minds at this time as being somehow grewsome and ominous.

In the meantime the oiler and the correspondent rowed. And also they rowed.

They sat together in the same seat, and each rowed an oar. Then the oiler took both oars; then the correspondent took both oars; then the oiler; then the correspondent. They rowed and they rowed. The very ticklish part of the business was when the time came for the reclining one in the stern to take his turn at the oars. By the very last star of truth, it is easier to steal eggs from under a hen than it was to change seats in the dingey. First the man in the stern slid his hand along the thwart and moved with care, as if he were of Sevres. Then the man in the rowing seat slid his hand along the other thwart. It was all done with the most extraordinary care. As the two sidled past each other, the whole party kept watchful eyes on the coming wave, and the captain cried: "Look out now! Steady there!"

The brown mats of sea-weed that appeared from time to time were like islands, bits of earth. They were travelling, apparently, neither one way nor the other. They were, to all intents stationary. They informed the men in the boat that it was making progress slowly toward the land.

The captain, rearing cautiously in the bow, after the dingey soared on a great swell, said that he had seen the lighthouse at Mosquito Inlet. Presently the cook remarked that he had seen it. The correspondent was at the oars, then, and for some reason he too wished to look at the lighthouse, but his back was toward the far shore and the waves were important, and for some time he could not seize an opportunity to turn his head. But at last there came a wave more gentle than the others, and when at the crest of it he swiftly scoured the western horizon.

"See it?" said the captain.

"No," said the correspondent, slowly, "I didn't see anything."

"Look again," said the captain. He pointed. "It's exactly in that direction."

At the top of another wave, the correspondent did as he was bid, and this time his eyes chanced on a small still thing on the edge of the swaying horizon. It was precisely like the point of a pin. It took an anxious eye to find a lighthouse so tiny.

"Think we'll make it, captain?"

"If this wind holds and the boat don't swamp, we can't do much else," said the captain.

The little boat, lifted by each towering sea, and splashed viciously by the crests, made progress that in the absence of sea-weed was not apparent to those in her. She seemed just a wee thing wallowing, miraculously, top-up, at the mercy of five oceans. Occasionally, a great spread of water, like white flames, swarmed into her.

"Bail her, cook," said the captain, serenely. "All right, captain," said the cheerful cook.
III
It would be difficult to describe the subtle brotherhood of men that was here established on the seas. No one said that it was so. No one mentioned it. But it dwelt in the boat, and each man felt it warm him. They were a captain, an oiler, a cook, and a correspondent, and they were friends, friends in a more curiously iron-bound degree than may be common. The hurt captain, lying against the water-jar in the bow, spoke always in a low voice and calmly, but he could never command a more ready and swiftly obedient crew than the motley three of the dingey. It was more than a mere recognition of what was best for the common safety. There was surely in it a quality that was personal and heartfelt. And after this devotion to the commander of the boat there was this comradeship that the correspondent, for instance, who had been taught to be cynical of men, knew even at the time was the best experience of his life. But no one said that it was so. No one mentioned it.

"I wish we had a sail," remarked the captain. "We might try my overcoat on the end of an oar and give you two boys a chance to rest." So the cook and the correspondent held the mast and spread wide the overcoat. The oiler steered, and the little boat made good way with her new rig. Sometimes the oiler had to scull sharply to keep a sea from breaking into the boat, but otherwise sailing was a success.

Meanwhile the light-house had been growing slowly larger. It had now almost assumed color, and appeared like a little gray shadow on the sky. The man at the oars could not be prevented from turning his head rather often to try for a glimpse of this little gray shadow.

At last, from the top of each wave the men in the tossing boat could see land. Even as the light-house was an upright shadow on the sky, this land seemed but a long black shadow on the sea. It certainly was thinner than paper. "We must be about opposite New Smyrna," said the cook, who had coasted this shore often in schooners. "Captain, by the way, I believe they abandoned that life- saving station there about a year ago."

"Did they?" said the captain.

The wind slowly died away. The cook and the correspondent were not now obliged to slave in order to hold high the oar. But the waves continued their old impetuous swooping at the dingey, and the little craft, no longer under way, struggled woundily over them. The oiler or the correspondent took the oars again.

Shipwrecks are apropos of nothing. If men could only train for them and have them occur when the men had reached pink condition, there would be less drowning at sea. Of the four in the dingey none had slept any time worth mentioning for two days and two nights previous to embarking in the dingey, and in the excitement of clambering about the deck of a foundering ship they had also forgotten to eat heartily.

For these reasons, and for others, neither the oiler nor the correspondent was fond of rowing at this time. The correspondent wondered ingenuously how in the name of all that was sane could there be people who thought it amusing to row a boat. It was not an amusement; it was a diabolical punishment, and even a genius of mental aberrations could never conclude that it was anything but a horror to the muscles and a crime against the back. He mentioned to the boat in general how the amusement of rowing struck him, and the weary-faced oiler smiled in full sympathy. Previously to the foundering, by the way, the oiler had worked double-watch in the engine-room of the ship.

"Take her easy, now, boys," said the captain. "Don't spend yourselves. If we have to run a surf you'll need all your strength, because we'll sure have to swim for it. Take your time."

Slowly the land arose from the sea. From a black line it became a line of black and a line of white, trees, and sand. Finally, the captain said that he could make out a house on the shore. "That's the house of refuge, sure," said the cook. "They'll see us before long, and come out after us."

The distant light-house reared high. "The keeper ought to be able to make us out now, if he's looking through a glass," said the captain. "He'll notify the life- saving people."

"None of those other boats could have got ashore to give word of the wreck," said the oiler, in a low voice. "Else the life-boat would be out hunting us."

Slowly and beautifully the land loomed out of the sea. The wind came again. It had veered from the northeast to the southeast. Finally, a new sound struck the ears of the men in the boat. It was the low thunder of the surf on the shore. "We'll never be able to make the light-house now," said the captain. "Swing her head a little more north, Billie," said the captain.

"'A little more north,' sir," said the oiler.

Whereupon the little boat turned her nose once more down the wind, and all but the oarsman watched the shore grow. Under the influence of this expansion doubt and direful apprehension was leaving the minds of the men. The management of the boat was still most absorbing, but it could not prevent a quiet cheerfulness. In an hour, perhaps, they would be ashore.

Their back-bones had become thoroughly used to balancing in the boat and they now rode this wild colt of a dingey like circus men. The correspondent thought that he had been drenched to the skin, but happening to feel in the top pocket of his coat, he found therein eight cigars. Four of them were soaked with sea-water; four were perfectly scatheless. After a search, somebody produced three dry matches, and thereupon the four waifs rode in their little boat, and with an assurance of an impending rescue shining in their eyes, puffed at the big cigars and judged well and ill of all men. Everybody took a drink of water.
IV
"Cook," remarked the captain, "there don't seem to be any signs of life about your house of refuge."

"No," replied the cook. "Funny they don't see us!"

A broad stretch of lowly coast lay before the eyes of the men. It was of low dunes topped with dark vegetation. The roar of the surf was plain, and sometimes they could see the white lip of a wave as it spun up the beach. A tiny house was blocked out black upon the sky. Southward, the slim light-house lifted its little gray length.

Tide, wind, and waves were swinging the dingey northward. "Funny they don't see us," said the men.

The surf's roar was here dulled, but its tone was, nevertheless, thunderous and mighty. As the boat swam over the great rollers, the men sat listening to this roar. "We'll swamp sure," said everybody.

It is fair to say here that there was not a life-saving station within twenty miles in either direction, but the men did not know this fact and in consequence they made dark and opprobrious remarks concerning the eyesight of the nation's life-savers. Four scowling men sat in the dingey and surpassed records in the invention of epithets.

"Funny they don't see us."

The light-heartedness of a former time had completely faded. To their sharpened minds it was easy to conjure pictures of all kinds of incompetency and blindness and indeed, cowardice. There was the shore of the populous land, and it was bitter and bitter to them that from it came no sign.

"Well," said the captain, ultimately, "I suppose we'll have to make a try for ourselves. If we stay out here too long, we'll none of us have strength left to swim after the boat swamps."

And so the oiler, who was at the oars, turned the boat straight for the shore. There was a sudden tightening of muscles. There was some thinking.

"If we don't all get ashore—" said the captain. "If we don't all get ashore, I suppose you fellows know where to send news of my finish?"

They then briefly exchanged some addresses and admonitions. As for the reflections of the men, there was a great deal of rage in them. Perchance they might be formulated thus: "If I am going to be drowned—if I am going to be drowned—if I am going to be drowned, why, in the name of the seven mad gods who rule the sea, was I allowed to come thus far and contemplate sand and trees? Was I brought here merely to have my nose dragged away as I was about to nibble the sacred cheese of life? It is preposterous. If this old ninny-woman, Fate, cannot do better than this, she should be deprived of the management of men's fortunes. She is an old hen who knows not her intention. If she has decided to drown me, why did she not do it in the beginning and save me all this trouble. The whole affair is absurd...But, no, she cannot mean to drown me. She dare not drown me. She cannot drown me. Not after all this work." Afterward the man might have had an impulse to shake his fist at the clouds: "Just you drown me, now, and then hear what I call you!" The billows that came at this time were more formidable. They seemed always just about to break and roll over the little boat in a turmoil of foam. There was a preparatory and long growl in the speech of them. No mind unused to the sea would have concluded that the dingey could ascend these sheer heights in time. The shore was still afar. The oiler was a wily surfman. "Boys," he said, swiftly, "she won't live three minutes more and we're too far out to swim. Shall I take her to sea again, captain?"

"Yes! Go ahead!" said the captain.

This oiler, by a series of quick miracles, and fast and steady oarsmanship, turned the boat in the middle of the surf and took her safely to sea again.

There was a considerable silence as the boat bumped over the furrowed sea to deeper water. Then somebody in gloom spoke. "Well, anyhow, they must have seen us from the shore by now."

The gulls went in slanting flight up the wind toward the gray desolate east. A squall, marked by dingy clouds, and clouds brick-red, like smoke from a burning building, appeared from the southeast.

"What do you think of those life-saving people? Ain't they peaches?"

"Funny they haven't seen us."

"Maybe they think we're out here for sport! Maybe they think we're fishin'. Maybe they think we're damned fools." It was a long afternoon. A changed tide tried to force them southward, but wind and wave said northward. Far ahead, where coast-line, sea, and sky formed their mighty angle, there were little dots which seemed to indicate a

city on the shore. "St. Augustine?"

The captain shook his head. "Too near Mosquito Inlet." And the oiler rowed, and then the correspondent rowed. Then the oiler rowed. It was a weary business. The human back can become the seat of more aches and pains than are registered in books for the composite anatomy of a regiment. It is a limited area, but it can become the theatre of innumerable muscular conflicts, tangles,

wrenches, knots, and other comforts.

"Did you ever like to row, Billie?" asked the correspondent.

"No," said the oiler. "Hang it."

When one exchanged the rowing-seat for a place in the bottom of the boat, he suffered a bodily depression that caused him to be careless of everything save an obligation to wiggle one finger. There was cold sea-water swashing to and fro in the boat, and he lay in it. His head, pillowed on a thwart, was within an inch of the swirl of a wave crest, and sometimes a particularly obstreperous sea came in-board and drenched him once more. But these matters did not annoy him. It is almost certain that if the boat had capsized he would have tumbled comfortably out upon the ocean as if he felt sure it was a great soft mattress.

"Look! There's a man on the shore!" "Where?"

"There! See 'im? See 'im?" "Yes, sure! He's walking along."

"Now he's stopped. Look! He's facing us!" "He's waving at us!"

"So he is! By thunder!"

"Ah, now, we're all right! Now we're all right!

There'll be a boat out here for us in half an hour."

"He's going on. He's running. He's going up to that house there."

The remote beach seemed lower than the sea, and it required a searching glance to discern the little black figure. The captain saw a floating stick and they rowed to it. A bath- towel was by some weird chance in the boat, and, tying this on the stick, the captain waved it. The oarsman did not dare turn his head, so he was obliged to ask questions.

"What's he doing now?"

"He's standing still again. He's looking, I think...There he goes again. Toward the house...Now he's stopped again."

"Is he waving at us?"

"No, not now! he was, though." "Look! There comes another man!" "He's running."

"Look at him go, would you."

"Why, he's on a bicycle. Now he's met the other man.

They're both waving at us. Look!"

"There comes something up the beach." "What the devil is that thing?"

"Why, it looks like a boat." "Why, certainly it's a boat."

"No, it's on wheels."

"Yes, so it is. Well, that must be the life-boat. They drag them along shore on a wagon."

"That's the life-boat, sure."

"No, by——, it's—it's an omnibus." "I tell you it's a life-boat."

"It is not! It's an omnibus. I can see it plain. See? One of these big hotel omnibuses."

"By thunder, you're right. It's an omnibus, sure as fate. What do you suppose they are doing with an omnibus? Maybe they are going around collecting the life-crew, hey?" "That's it, likely. Look! There's a fellow waving a little black flag. He's standing on the steps of the omnibus. There come those other two fellows. Now they're all talking together. Look at the fellow with the flag. Maybe

he ain't waving it."

"That ain't a flag, is it? That's his coat. Why, certainly, that's his coat."

"So it is. It's his coat. He's taken it off and is waving it around his head. But would you look at him swing it."

"Oh, say, there isn't any life-saving station there. That's just a winter resort hotel omnibus that has brought over some of the boarders to see us drown."

"What's that idiot with the coat mean? What's he signaling, anyhow?"

"It looks as if he were trying to tell us to go north.

There must be a life-saving station up there."

"No! He thinks we're fishing. Just giving us a merry hand. See? Ah, there, Willie."

"Well, I wish I could make something out of those signals. What do you suppose he means?"

"He don't mean anything. He's just playing."

"Well, if he'd just signal us to try the surf again, or to go to sea and wait, or go north, or go south, or go to hell—there would be some reason in it. But look at him. He just stands there and keeps his coat revolving like a wheel. The ass!"

"There come more people."

"Now there's quite a mob. Look! Isn't that a boat?" "Where? Oh, I see where you mean. No, that's no boat."

"That fellow is still waving his coat."

"He must think we like to see him do that. Why don't he quit it. It don't mean anything."

"I don't know. I think he is trying to make us go north. It must be that there's a life-saving station there somewhere."

"Say, he ain't tired yet. Look at 'im wave."

"Wonder how long he can keep that up. He's been revolving his coat ever since he caught sight of us. He's an idiot. Why aren't they getting men to bring a boat out. A fishing boat—one of those big yawls—could come out here all right. Why don't he do something?"

"Oh, it's all right, now."

"They'll have a boat out here for us in less than no time, now that they've seen us."

A faint yellow tone came into the sky over the low land. The shadows on the sea slowly deepened. The wind bore coldness with it, and the men began to shiver.

"Holy smoke!" said one, allowing his voice to express his impious mood, "if we keep on monkeying out here! If we've got to flounder out here all night!"

"Oh, we'll never have to stay here all night! Don't you worry. They've seen us now, and it won't be long before they'll come chasing out after us."

The shore grew dusky. The man waving a coat blended gradually into this gloom, and it swallowed in the same manner the omnibus and the group of people. The spray, when it dashed uproariously over the side, made the voyagers shrink and swear like men who were being branded.

"I'd like to catch the chump who waved the coat. I feel like soaking him one, just for luck."

"Why? What did he do?"

"Oh, nothing, but then he seemed so damned cheerful." In the meantime the oiler rowed, and then the correspondent rowed, and then the oiler rowed. Gray- faced and bowed forward, they mechanically, turn by turn, plied the leaden oars. The form of the light-house had vanished from the southern horizon, but finally a pale star appeared, just lifting from the sea. The streaked saffron in the west passed before the all-merging darkness, and the sea to the east was black. The land had vanished, and was expressed only by the low and drear thunder of the surf.

"If I am going to be drowned—if I am going to be drowned—if I am going to be drowned, why, in the name of the seven mad gods, who rule the sea, was I allowed to come thus far and contemplate sand and trees? Was I brought here merely to have my nose dragged away as I was about to nibble the sacred cheese of life?"

The patient captain, drooped over the water-jar, was sometimes obliged to speak to the oarsman.

"Keep her head up! Keep her head up!"

"'Keep her head up,' sir." The voices were weary and low.

This was surely a quiet evening. All save the oarsman lay heavily and listlessly in the boat's bottom. As for him, his eyes were just capable of noting the tall black waves that swept forward in a most sinister silence, save for an occasional subdued growl of a crest.

The cook's head was on a thwart, and he looked without interest at the water under his nose. He was deep in other scenes. Finally he spoke. "Billie," he murmured, dreamfully, "what kind of pie do you like best?"
V
"Pie," said the oiler and the correspondent, agitatedly. "Don't talk about those things, blast you!"

"Well," said the cook, "I was just thinking about ham sandwiches, and—"

A night on the sea in an open boat is a long night. As darkness settled finally, the shine of the light, lifting from the sea in the south, changed to full gold. On the northern horizon a new light appeared, a small bluish gleam on the edge of the waters. These two lights were the furniture of the world. Otherwise there was nothing but waves.

Two men huddled in the stern, and distances were so magnificent in the dingey that the rower was enabled to keep his feet partly warmed by thrusting them under his companions. Their legs indeed extended far under the rowing-seat until they touched the feet of the captain forward. Sometimes, despite the efforts of the tired oarsman, a wave came piling into the boat, an icy wave of the night, and the chilling water soaked them anew. They would twist their bodies for a moment and groan, and sleep the dead sleep once more, while the water in the boat gurgled about them as the craft rocked.

The plan of the oiler and the correspondent was for one to row until he lost the ability, and then arouse the other from his sea-water couch in the bottom of the boat. The oiler plied the oars until his head drooped forward, and the overpowering sleep blinded him. And he rowed yet afterward. Then he touched a man in the bottom of the boat, and called his name. "Will you spell me for a little while?" he said, meekly.

"Sure, Billie," said the correspondent, awakening and dragging himself to a sitting position. They exchanged places carefully, and the oiler, cuddling down to the sea- water at the cook's side, seemed to go to sleep instantly.

The particular violence of the sea had ceased. The waves came without snarling. The obligation of the man at the oars was to keep the boat headed so that the tilt of the rollers would not capsize her, and to preserve her from filling when the crests rushed past. The black waves were silent and hard to be seen in the darkness. Often one was almost upon the boat before the oarsman was aware.

In a low voice the correspondent addressed the captain. He was not sure that the captain was awake, although this iron man seemed to be always awake. "Captain, shall I keep her making for that light north, sir?"

The same steady voice answered him. "Yes. Keep it about two points off the port bow."

The cook had tied a life-belt around himself in order to get even the warmth which this clumsy cork contrivance could donate, and he seemed almost stove-like when a rower, whose teeth invariably chattered wildly as soon as he ceased his labor, dropped down to sleep.

The correspondent, as he rowed, looked down at the two men sleeping under foot. The cook's arm was around the oiler's shoulders, and, with their fragmentary clothing and haggard faces, they were the babes of the sea, a grotesque rendering of the old babes in the wood.

Later he must have grown stupid at his work, for suddenly there was a growling of water, and a crest came with a roar and a swash into the boat, and it was a wonder that it did not set the cook afloat in his life-belt. The cook continued to sleep, but the oiler sat up, blinking his eyes and shaking with the new cold.

"Oh, I'm awful sorry, Billie," said the correspondent, contritely.

"That's all right, old boy," said the oiler, and lay down again and was asleep.

Presently it seemed that even the captain dozed, and the correspondent thought that he was the one man afloat on all the oceans. The wind had a voice as it came over the waves, and it was sadder than the end.

There was a long, loud swishing astern of the boat, and a gleaming trail of phosphorescence, like blue flame, was furrowed on the black waters. It might have been made by a monstrous knife.

Then there came a stillness, while the correspondent breathed with the open mouth and looked at the sea.

Suddenly there was another swish and another long flash of bluish light, and this time it was alongside the boat, and might almost have been reached with an oar. The correspondent saw an enormous fin speed like a shadow through the water, hurling the crystalline spray and leaving the long glowing trail.

The correspondent looked over his shoulder at the captain. His face was hidden, and he seemed to be asleep. He looked at the babes of the sea. They certainly were asleep. So, being bereft of sympathy, he leaned a little way to one side and swore softly into the sea.

But the thing did not then leave the vicinity of the boat. Ahead or astern, on one side or the other, at intervals long or short, fled the long sparkling streak, and there was to be heard the whirroo of the dark fin. The speed and power of the thing was greatly to be admired. It cut the water like a gigantic and keen projectile.

The presence of this biding thing did not affect the man with the same horror that it would if he had been a picnicker. He simply looked at the sea dully and swore in an undertone.

Nevertheless, it is true that he did not wish to be alone with the thing. He wished one of his companions to awaken by chance and keep him company with it. But the captain hung motionless over the water-jar and the oiler and the cook in the bottom of the boat were plunged in slumber.
VI
"If I am going to be drowned—if I am going to be drowned—if I am going to be drowned, why, in the name of the seven mad gods, who rule the sea, was I allowed to come thus far and contemplate sand and trees?"

During this dismal night, it may be remarked that a man would conclude that it was really the intention of the seven mad gods to drown him, despite the abominable injustice of it. For it was certainly an abominable injustice to drown a man who had worked so hard, so hard. The man felt it would be a crime most unnatural. Other people had drowned at sea since galleys swarmed with painted sails, but still —

When it occurs to a man that nature does not regard him as important, and that she feels she would not maim the universe by disposing of him, he at first wishes to throw bricks at the temple, and he hates deeply the fact that there are no bricks and no temples. Any visible expression of nature would surely be pelleted with his jeers.

Then, if there be no tangible thing to hoot he feels, perhaps, the desire to confront a personification and indulge in pleas, bowed to one knee, and with hands supplicant, saying: "Yes, but I love myself."

A high cold star on a winter's night is the word he feels that she says to him. Thereafter he knows the pathos of his situation.

The men in the dingey had not discussed these matters, but each had, no doubt, reflected upon them in silence and according to his mind. There was seldom any expression upon their faces save the general one of complete weariness. Speech was devoted to the business of the boat.

To chime the notes of his emotion, a verse mysteriously entered the correspondent's head. He had even forgotten that he had forgotten this verse, but it suddenly was in his mind.

A soldier of the Legion lay dying in Algiers; There was lack of woman's nursing, there was dearth of woman's tears; But a comrade stood beside him, and he took that comrade's hand And he said: "I shall never see my own, my native land."

In his childhood, the correspondent had been made acquainted with the fact that a soldier of the Legion lay dying in Algiers, but he had never regarded the fact as important. Myriads of his school-fellows had informed him of the soldier's plight, but the dinning had naturally ended by making him perfectly indifferent. He had never considered it his affair that a soldier of the Legion lay dying in Algiers, nor had it appeared to him as a matter for sorrow. It was less to him than breaking of a pencil's point. Now, however, it quaintly came to him as a human, living thing. It was no longer merely a picture of a few throes in the breast of a poet, meanwhile drinking tea and warming his feet at the grate; it was an actuality—stern,

mournful, and fine.

The correspondent plainly saw the soldier. He lay on the sand with his feet out straight and still. While his pale left hand was upon his chest in an attempt to thwart the going of his life, the blood came between his fingers. In the far Algerian distance, a city of low square forms was set against a sky that was faint with the last sunset hues. The correspondent, plying the oars and dreaming of the slow and slower movements of the lips of the soldier, was moved by a profound and perfectly impersonal comprehension. He was sorry for the soldier of the Legion who lay dying in Algiers.

The thing which had followed the boat and waited had evidently grown bored at the delay. There was no longer to be heard the slash of the cut-water, and there was no longer the flame of the long trail. The light in the north still glimmered, but it was apparently no nearer to the boat. Sometimes the boom of the surf rang in the correspondent's ears, and he turned the craft seaward then and rowed harder. Southward, someone had evidently built a watch-fire on the beach. It was too low and too far to be seen, but it made a shimmering, roseate reflection upon the bluff back of it, and this could be discerned from the boat. The wind came stronger, and sometimes a wave suddenly raged out like a mountain-cat and there was to be seen the sheen and sparkle of a broken crest.

The captain, in the bow, moved on his water-jar and sat erect. "Pretty long night," he observed to the correspondent. He looked at the shore. "Those life-saving people take their time."

"Did you see that shark playing around?"

"Yes, I saw him. He was a big fellow, all right." "Wish I had known you were awake."

Later the correspondent spoke into the bottom of the boat.

"Billie!" There was a slow and gradual disentanglement. "Billie, will you spell me?"

"Sure," said the oiler.

As soon as the correspondent touched the cold comfortable sea-water in the bottom of the boat, and had huddled close to the cook's life-belt he was deep in sleep, despite the fact that his teeth played all the popular airs. This sleep was so good to him that it was but a moment before he heard a voice call his name in a tone that demonstrated the last stages of exhaustion. "Will you spell me?"

"Sure, Billie."

The light in the north had mysteriously vanished, but the correspondent took his course from the wide-awake captain.

Later in the night they took the boat farther out to sea, and the captain directed the cook to take one oar at the stern and keep the boat facing the seas. He was to call out if he should hear the thunder of the surf. This plan enabled the oiler and the correspondent to get respite together. "We'll give those boys a chance to get into shape again," said the captain. They curled down and, after a few preliminary chatterings and trembles, slept once more the dead sleep. Neither knew they had bequeathed to the cook the company of another shark, or perhaps the same shark. As the boat caroused on the waves, spray occasionally bumped over the side and gave them a fresh soaking, but this had no power to break their repose. The ominous slash of the wind and the water affected them as it would have affected mummies.

"Boys," said the cook, with the notes of every reluctance in his voice, "she's drifted in pretty close. I guess one of you had better take her to sea again." The correspondent, aroused, heard the crash of the toppled crests.

As he was rowing, the captain gave him some whiskey and water, and this steadied the chills out of him. "If I ever get ashore and anybody shows me even a photograph of an oar—"

At last there was a short conversation. "Billie...Billie, will you spell me?" "Sure," said the oiler.
VII
When the correspondent again opened his eyes, the sea and the sky were each of the gray hue of the dawning. Later, carmine and gold was painted upon the waters. The morning appeared finally, in its splendor with a sky of pure blue, and the sunlight flamed on the tips of the waves.

On the distant dunes were set many little black cottages, and a tall white wind-mill reared above them. No man, nor dog, nor bicycle appeared on the beach. The cottages might have formed a deserted village.

The voyagers scanned the shore. A conference was held in the boat. "Well," said the captain, "if no help is coming, we might better try a run through the surf right away. If we stay out here much longer we will be too weak to do anything for ourselves at all." The others silently acquiesced in this reasoning. The boat was headed for the beach. The correspondent wondered if none ever ascended the tall wind-tower, and if then they never looked seaward. This tower was a giant, standing with its back to the plight of the ants. It represented in a degree, to the correspondent, the serenity of nature amid the struggles of the individual—nature in the wind, and nature in the vision of men. She did not seem cruel to him, nor beneficent, nor treacherous, nor wise. But she was indifferent, flatly indifferent. It is, perhaps, plausible

that a man in this situation, impressed with the unconcern of the universe, should see the innumerable flaws of his life and have them taste wickedly in his mind and wish for another chance. A distinction between right and wrong seems absurdly clear to him, then, in this new ignorance of the grave-edge, and he understands that if he were given another opportunity he would mend his conduct and his words, and be better and brighter during an introduction, or at a tea.

"Now, boys," said the captain, "she is going to swamp sure. All we can do is to work her in as far as possible, and then when she swamps, pile out and scramble for the beach. Keep cool now and don't jump until she swamps sure."

The oiler took the oars. Over his shoulders he scanned the surf. "Captain," he said, "I think I'd better bring her about, and keep her head-on to the seas and back her in." "All right, Billie," said the captain. "Back her in." The oiler swung the boat then and, seated in the stern, the cook and the correspondent were obliged to look over their shoulders to contemplate the lonely and indifferent

shore.

The monstrous inshore rollers heaved the boat high until the men were again enabled to see the white sheets of water scudding up the slanted beach. "We won't get in very close," said the captain. Each time a man could wrest his attention from the rollers, he turned his glance toward the shore, and in the expression of the eyes during this contemplation there was a singular quality. The correspondent, observing the others, knew that they were not afraid, but the full meaning of their glances was shrouded.

As for himself, he was too tired to grapple fundamentally with the fact. He tried to coerce his mind into thinking of it, but the mind was dominated at this time by the muscles, and the muscles said they did not care. It merely occurred to him that if he should drown it would be a shame.

There were no hurried words, no pallor, no plain agitation. The men simply looked at the shore. "Now, remember to get well clear of the boat when you jump," said the captain.

Seaward the crest of a roller suddenly fell with a thunderous crash, and the long white comber came roaring down upon the boat.

"Steady now," said the captain. The men were silent. They turned their eyes from the shore to the comber and waited. The boat slid up the incline, leaped at the furious top, bounced over it, and swung down the long back of the waves. Some water had been shipped and the cook bailed it out.

But the next crest crashed also. The tumbling boiling flood of white water caught the boat and whirled it almost perpendicular. Water swarmed in from all sides. The correspondent had his hands on the gunwale at this time, and when the water entered at that place he swiftly withdrew his fingers, as if he objected to wetting them.

The little boat, drunken with this weight of water, reeled and snuggled deeper into the sea.

"Bail her out, cook! Bail her out," said the captain. "All right, captain," said the cook.

"Now, boys, the next one will do for us, sure," said the oiler. "Mind to jump clear of the boat."

The third wave moved forward, huge, furious, implacable. It fairly swallowed the dingey, and almost simultaneously the men tumbled into the sea. A piece of life-belt had lain in the bottom of the boat, and as the correspondent went overboard he held this to his chest with his left hand.

The January water was icy, and he reflected immediately that it was colder than he had expected to find it off the coast of Florida. This appeared to his dazed mind as a fact important enough to be noted at the time. The coldness of the water was sad; it was tragic. This fact was somehow mixed and confused with his opinion of his own situation that it seemed almost a proper reason for tears. The water was cold.

When he came to the surface he was conscious of little but the noisy water. Afterward he saw his companions in the sea. The oiler was ahead in the race. He was swimming strongly and rapidly. Off to the correspondent's left, the cook's great white and corked back bulged out of the water, and in the rear the captain was hanging with his one good hand to the keel of the overturned dingey.

There is a certain immovable quality to a shore, and the correspondent wondered at it amid the confusion of the sea. It seemed also very attractive, but the correspondent knew that it was a long journey, and he paddled leisurely. The piece of life-preserver lay under him, and sometimes he whirled down the incline of a wave as if he were on a hand-sled.

But finally he arrived at a place in the sea where travel was beset with difficulty. He did not pause swimming to inquire what manner of current had caught him, but there his progress ceased. The shore was set before him like a bit of scenery on a stage, and he looked at it and understood with his eyes each detail of it.

As the cook passed, much farther to the left, the captain was calling to him, "Turn over on your back, cook! Turn over on your back and use the oar."

"All right, sir!" The cook turned on his back, and, paddling with an oar, went ahead as if he were a canoe.

Presently the boat also passed to the left of the correspondent with the captain clinging with one hand to the keel. He would have appeared like a man raising himself to look over a board fence, if it were not for the extraordinary gymnastics of the boat. The correspondent marvelled that the captain could still hold to it.

They passed on, nearer to shore—the oiler, the cook, the captain—and following them went the water-jar, bouncing gayly over the seas.

The correspondent remained in the grip of this strange new enemy—a current. The shore, with its white slope of sand and its green bluff, topped with little silent cottages, was spread like a picture before him. It was very near to him then, but he was impressed as one who in a gallery looks at a scene from Brittany or Algiers.

He thought: "I am going to drown? Can it be possible? Can it be possible? Can it be possible?" Perhaps an individual must consider his own death to be the final phenomenon of nature.

But later a wave perhaps whirled him out of this small deadly current, for he found suddenly that he could again make progress toward the shore. Later still, he was aware that the captain, clinging with one hand to the keel of the dingey, had his face turned away from the shore and toward him, and was calling his name. "Come to the boat! Come to the boat!"

In his struggle to reach the captain and the boat, he reflected that when one gets properly wearied, drowning must really be a comfortable arrangement, a cessation of hostilities accompanied by a large degree of relief, and he was glad of it, for the main thing in his mind for some moments had been horror of the temporary agony. He did not wish to be hurt.

Presently he saw a man running along the shore. He was undressing with most remarkable speed. Coat, trousers, shirt, everything flew magically off him.

"Come to the boat," called the captain.

"All right, captain." As the correspondent paddled, he saw the captain let himself down to bottom and leave the boat. Then the correspondent performed his one little marvel of the voyage. A large wave caught him and flung him with ease and supreme speed completely over the boat and far beyond it. It struck him even then as an event in gymnastics, and a true miracle of the sea. An overturned boat in the surf is not a plaything to a swimming man.

The correspondent arrived in water that reached only to his waist, but his condition did not enable him to stand for more than a moment. Each wave knocked him into a heap, and the under-tow pulled at him.

Then he saw the man who had been running and undressing, and undressing and running, come bounding into the water. He dragged ashore the cook, and then waded toward the captain, but the captain waved him away, and sent him to the correspondent. He was naked, naked as a tree in winter, but a halo was about his head, and he shone like a saint. He gave a strong pull, and a long drag, and a bully heave at the correspondent's hand. The correspondent, schooled in the minor formulae, said: "Thanks, old man." But suddenly the man cried: "What's that?" He pointed a swift finger. The correspondent said: "Go."

In the shallows, face downward, lay the oiler. His forehead touched sand that was periodically, between each wave, clear of the sea.

The correspondent did not know all that transpired afterward. When he achieved safe ground he fell, striking the sand with each particular part of his body. It was as if he had dropped from a roof, but the thud was grateful to him. It seems that instantly the beach was populated with men with blankets, clothes, and flasks, and women with coffee-pots and all the remedies sacred to their minds. The welcome of the land to the men from the sea was warm and generous, but a still and dripping shape was carried slowly up the beach, and the land's welcome for it could only be the different and sinister hospitality of the grave.

When it came night, the white waves paced to and fro in the moonlight, and the wind brought the sound of the great sea's voice to the men on shore, and they felt that they could then be interpreters.

(1897)
Questions for Consideration:
From whose point of view is this story told? How are the effects of the third person omniscient point of view different than if the story had been told in first person by one of the men?
How does Crane use setting to reveal the experience of the men? How does he use diction to set the tone of the story and to convey the story's meaning?

How do the men interpret certain events and items as signs of their fate? In what way is the man waving his shirt ironic?

What is the effect of repetition in the story?

What does a temple symbolize? How is this symbol used in the story?

Is there anything meaningful in the men's time together navigating the sea in a lifeboat?

What is the plot twist at the end of the story? Why do we consider this event unexpected? How does it affect the meaning of the story?
The Passing of Grandison By Charles W. Chesnutt

I

When it is said that it was done to please a woman, there ought perhaps to be enough said to explain anything; for what a man will not do to please a woman is yet to be discovered. Nevertheless, it might be well to state a few preliminary facts to make it clear why young Dick Owens tried to run one of his father's negro men off to Canada.

In the early fifties, when the growth of anti-slavery sentiment and the constant drain of fugitive slaves into the North had so alarmed the slaveholders of the border States as to lead to the passage of the Fugitive Slave Law, a young white man from Ohio, moved by compassion for the sufferings of a certain bondman who happened to have a "hard master," essayed to help the slave to freedom. The attempt was discovered and frustrated; the abductor was tried and convicted for slave-stealing, and sentenced to a term of imprisonment in the penitentiary. His death, after the expiration of only a small part of the sentence, from cholera contracted while nursing stricken fellow prisoners, lent to the case a melancholy interest that made it famous in anti-slavery annals.

Dick Owens had attended the trial. He was a youth of about twenty-two, intelligent, handsome, and amiable, but extremely indolent, in a graceful and gentlemanly way; or, as old Judge Fenderson put it more than once, he was lazy as the Devil,—a mere figure of speech, of course, and not one that did justice to the Enemy of Mankind. When asked why he never did anything serious, Dick would good-naturedly reply, with a well-modulated drawl, that he didn't have to. His father was rich; there was but one other child, an unmarried daughter, who because of poor health would probably never marry, and Dick was therefore heir presumptive to a large estate. Wealth or social position he did not need to seek, for he was born to both. Charity Lomax had shamed him into studying law, but notwithstanding an hour or so a day spent at old Judge Fenderson's office, he did not make remarkable headway in his legal studies.

"What Dick needs," said the judge, who was fond of tropes, as became a scholar, and of horses, as was befitting a Kentuckian, "is the whip of necessity, or the spur of ambition. If he had either, he would soon need the snaffle to hold him back."

But all Dick required, in fact, to prompt him to the most remarkable thing he accomplished before he was twenty-five, was a mere suggestion from Charity Lomax. The story was never really known to but two persons until after the war, when it came out because it was a good story and there was no particular reason for its concealment.

Young Owens had attended the trial of this slave- stealer, or martyr,—either or both,—and, when it was over, had gone to call on Charity Lomax, and, while they sat on the veranda after sundown, had told her all about the trial. He was a good talker, as his career in later years disclosed, and described the proceedings very graphically. "I confess," he admitted, "that while my principles were against the prisoner, my sympathies were on his side. It appeared that he was of good family, and that he had an old father and mother, respectable people, dependent upon him for support and comfort in their declining years. He had been led into the matter by pity for a negro whose master ought to have been run out of the county long ago for abusing his slaves. If it had been merely a question of old Sam Briggs's negro, nobody would have cared anything about it. But father and the rest of them stood on the principle of the thing, and told the judge so, and the fellow was sentenced to three years in the penitentiary." Miss Lomax had listened with lively interest.

"I've always hated old Sam Briggs," she said emphatically, "ever since the time he broke a negro's leg with a piece of cordwood. When I hear of a cruel deed it makes the Quaker blood that came from my grandmother assert itself. Personally I wish that all Sam Briggs's negroes would run away. As for the young man, I regard him as a hero. He dared something for humanity. I could love a man who would take such chances for the sake of others."

"Could you love me, Charity, if I did something heroic?" "You never will, Dick. You're too lazy for any use.

You'll never do anything harder than playing cards or fox-hunting."

"Oh, come now, sweetheart! I've been courting you for a year, and it's the hardest work imaginable. Are you never going to love me?" he pleaded.

His hand sought hers, but she drew it back beyond his reach.

"I'll never love you, Dick Owens, until you have done something. When that time comes, I'll think about it."

"But it takes so long to do anything worth mentioning, and I don't want to wait. One must read two years to become a lawyer, and work five more to make a reputation. We shall both be gray by then."

"Oh, I don't know," she rejoined. "It doesn't require a lifetime for a man to prove that he is a man. This one did something, or at least tried to."

"Well, I'm willing to attempt as much as any other man.

What do you want me to do, sweetheart? Give me a test." "Oh, dear me!" said Charity, "I don't care what you do, so you do something. Really, come to think of it, why should I care whether you do anything or not?"

"I'm sure I don't know why you should, Charity," rejoined Dick humbly, "for I'm aware that I'm not worthy of it."

"Except that I do hate," she added, relenting slightly, "to see a really clever man so utterly lazy and good for nothing." "Thank you, my dear; a word of praise from you has sharpened my wits already. I have an idea! Will you love me if I run a negro off to Canada?"

"What nonsense!" said Charity scornfully. "You must be losing your wits. Steal another man's slave, indeed, while your father owns a hundred!"

"Oh, there'll be no trouble about that," responded Dick lightly; "I'll run off one of the old man's; we've got too many anyway. It may not be quite as difficult as the other man found it, but it will be just as unlawful, and will demonstrate what I am capable of."

"Seeing's believing," replied Charity. "Of course, what you are talking about now is merely absurd. I'm going away for three weeks, to visit my aunt in Tennessee.

If you're able to tell me, when I return, that you've done something to prove your quality, I'll—well, you may come and tell me about it."

II

Young Owens got up about nine o'clock next morning, and while making his toilet put some questions to his personal attendant, a rather bright looking young mulatto of about his own age.

"Tom," said Dick.

"Yas, Mars Dick," responded the servant.

"I'm going on a trip North. Would you like to go with me?"

Now, if there was anything that Tom would have liked to make, it was a trip North. It was something he had long contemplated in the abstract, but had never been able to muster up sufficient courage to attempt in the concrete. He was prudent enough, however, to dissemble his feelings.

"I wouldn't min' it, Mars Dick, ez long ez you'd take keer er me an' fetch me home all right."

Tom's eyes belied his words, however, and his young master felt well assured that Tom needed only a good opportunity to make him run away. Having a comfortable home, and a dismal prospect in case of failure, Tom was not likely to take any desperate chances; but young Owens was satisfied that in a free State but little persuasion would be required to lead Tom astray. With a very logical and characteristic desire to gain his end with the least necessary expenditure of effort, he decided to take Tom with him, if his father did not object.

Colonel Owens had left the house when Dick went to breakfast, so Dick did not see his father till luncheon.

"Father," he remarked casually to the colonel, over the fried chicken, "I'm feeling a trifle run down. I imagine my health would be improved somewhat by a little travel and change of scene."

"Why don't you take a trip North?" suggested his father. The colonel added to paternal affection a considerable respect for his son as the heir of a large estate. He himself had been "raised" in comparative poverty, and had laid the foundations of his fortune by hard work; and while he despised the ladder by which he had climbed, he could not entirely forget it, and unconsciously manifested, in his intercourse with his son, some of the poor man's deference toward the wealthy and well-born.

"I think I'll adopt your suggestion, sir," replied the son, "and run up to New York; and after I've been there awhile I may go on to Boston for a week or so. I've never been there, you know."

"There are some matters you can talk over with my factor in New York," rejoined the colonel, "and while you are up there among the Yankees, I hope you'll keep your eyes and ears open to find out what the rascally abolitionists are saying and doing. They're becoming altogether too active for our comfort, and entirely too many ungrateful niggers are running away. I hope the conviction of that fellow yesterday may discourage the rest of the breed. I'd just like to catch any one trying to run off one of my darkeys. He'd get short shrift; I don't think any Court would have a chance to try him."

"They are a pestiferous lot," assented Dick, "and dangerous to our institutions. But say, father, if I go North I shall want to take Tom with me."

Now, the colonel, while a very indulgent father, had pronounced views on the subject of negroes, having studied them, as he often said, for a great many years, and, as he asserted oftener still, understanding them perfectly. It is scarcely worth while to say, either, that he valued more highly than if he had inherited them the slaves he had toiled and schemed for.

"I don't think it safe to take Tom up North," he declared, with promptness and decision. "He's a good enough boy, but too smart to trust among those low-down abolitionists. I strongly suspect him of having learned to read, though I can't imagine how. I saw him with a newspaper the other day, and while he pretended to be looking at a woodcut, I'm almost sure he was reading the paper. I think it by no means safe to take him."

Dick did not insist, because he knew it was useless. The colonel would have obliged his son in any other matter, but his negroes were the outward and visible sign of his wealth and station, and therefore sacred to him.

"Whom do you think it safe to take?" asked Dick. "I suppose I'll have to have a body-servant."

"What's the matter with Grandison?" suggested the colonel. "He's handy enough, and I reckon we can trust him. He's too fond of good eating, to risk losing his regular meals; besides, he's sweet on your mother's maid, Betty, and I've promised to let 'em get married before long. I'll have Grandison up, and we'll talk to him. Here, you boy Jack," called the colonel to a yellow youth in the next room who was catching flies and pulling their wings off to pass the time, "go down to the barn and tell Grandison to come here."

"Grandison," said the colonel, when the negro stood before him, hat in hand.

"Yas, marster."

"Haven't I always treated you right?" "Yas, marster."

"Haven't you always got all you wanted to eat?" "Yas, marster."

"And as much whiskey and tobacco as was good for you, Grandison?"

"Y-a-s, marster."

"I should just like to know, Grandison, whether you don't think yourself a great deal better off than those poor free negroes down by the plank road, with no kind master to look after them and no mistress to give them medicine when they're sick and—and"——

"Well, I sh'd jes' reckon I is better off, suh, dan dem low-down free niggers, suh! Ef anybody ax 'em who dey b'long ter, dey has ter say nobody, er e'se lie erbout it. Anybody ax me who I b'longs ter, I ain' got no 'casion ter be shame' ter tell 'em, no, suh, 'deed I ain', suh!"

The colonel was beaming. This was true gratitude, and his feudal heart thrilled at such appreciative homage. What cold-blooded, heartless monsters they were who would break up this blissful relationship of kindly protection on the one hand, of wise subordination and loyal dependence on the other! The colonel always became indignant at the mere thought of such wickedness.

"Grandison," the colonel continued, "your young master Dick is going North for a few weeks, and I am thinking of letting him take you along. I shall send you on this trip, Grandison, in order that you may take care of your young master. He will need some one to wait on him, and no one can ever do it so well as one of the boys brought up with him on the old plantation. I am going to trust him in your hands, and I'm sure you'll do your duty faithfully, and bring him back home safe and sound—to old Kentucky."

Grandison grinned. "Oh yas, marster, I'll take keer er young Mars Dick."

"I want to warn you, though, Grandison," continued the colonel impressively, "against these cussed abolitionists, who try to entice servants from their comfortable homes and their indulgent masters, from the blue skies, the green fields, and the warm sunlight of their southern home, and send them away off yonder to Canada, a dreary country, where the woods are full of wildcats and wolves and bears, where the snow lies up to the eaves of the houses for six months of the year, and the cold is so severe that it freezes your breath and curdles your blood; and where, when runaway niggers get sick and can't work, they are turned out to starve and die, unloved and uncared for. I reckon, Grandison, that you have too much sense to permit yourself to be led astray by any such foolish and wicked people."

"'Deed, suh, I would n' low none er dem cussed, low-down abolitioners ter come nigh me, suh. I'd—I'd— would I be 'lowed ter hit 'em, suh?"

"Certainly, Grandison," replied the colonel, chuckling, "hit 'em as hard as you can. I reckon they'd rather like it. Begad, I believe they would! It would serve 'em right to be hit by a nigger!"

"Er ef I did n't hit 'em, suh," continued Grandison reflectively, "I'd tell Mars Dick, en he'd fix 'em. He'd smash de face off'n 'em, suh, I jes' knows he would."

"Oh yes, Grandison, your young master will protect you. You need fear no harm while he is near."

"Dey won't try ter steal me, will dey, marster?" asked the negro, with sudden alarm.

"I don't know, Grandison," replied the colonel, lighting a fresh cigar. "They're a desperate set of lunatics, and there's no telling what they may resort to. But if you stick close to your young master, and remember always that he is your best friend, and understands your real needs, and has your true interests at heart, and if you will be careful to avoid strangers who try to talk to you, you'll stand a fair chance of getting back to your home and your friends. And if you please your master Dick, he'll buy you a present, and a string of beads for Betty to wear when you and she get married in the fall."

"Thanky, marster, thanky, suh," replied Grandison, oozing gratitude at every pore; "you is a good marster, to be sho', suh; yas, 'deed you is. You kin jes' bet me and Mars Dick gwine git 'long jes' lack I wuz own boy ter Mars Dick. En it won't be my fault ef he don' want me fer his boy all de time, w'en we come back home ag'in." "All right, Grandison, you may go now. You need n't work any more to-day, and here's a piece of tobacco for

you off my own plug."

"Thanky, marster, thanky, marster! You is de bes' marster any nigger ever had in dis worl'." And Grandison bowed and scraped and disappeared round the corner, his jaws closing around a large section of the colonel's best tobacco.

"You may take Grandison," said the colonel to his son. "I allow he's abolitionist-proof."

III

Richard Owens, Esq., and servant, from Kentucky, registered at the fashionable New York hostelry for Southerners in those days, a hotel where an atmosphere congenialtoSoutherninstitutionswassedulouslymaintained. But there were negro waiters in the dining-room, and mulatto bell-boys, and Dick had no doubt that Grandison, with the native gregariousness and garrulousness of his race, would foregather and palaver with them sooner or later, and Dick hoped that they would speedily inoculate him with the virus of freedom. For it was not Dick's intention to say anything to his servant about his plan to free him, for obvious reasons. To mention one of them, if Grandison should go away, and by legal process be recaptured, his young master's part in the matter would doubtless become known, which would be embarrassing to Dick, to say the least. If, on the other hand, he should merely give Grandison sufficient latitude, he had no doubt he would eventually lose him. For while not exactly skeptical about Grandison's perfervid loyalty, Dick had been a somewhat keen observer of human nature, in his own indolent way, and based his expectations upon the force of the example and argument that his servant could scarcely fail to encounter. Grandison should have a fair chance to become free by his own initiative; if it should become necessary to adopt other measures to get rid of him, it would be time enough to act when the necessity arose; and Dick Owens was not the youth to take needless trouble. The young master renewed some acquaintances and made others, and spent a week or two very pleasantly in the best society of the metropolis, easily accessible to a wealthy, well-bred young Southerner, with proper introductions. Young women smiled on him, and young men of convivial habits pressed their hospitalities; but the memory of Charity's sweet, strong face and clear blue eyes made him proof against the blandishments of the one sex and the persuasions of the other. Meanwhile he kept Grandison supplied with pocket-money, and left him mainly to his own devices. Every night when Dick came in he hoped he might have to wait upon himself, and every morning he looked forward with pleasure to the prospect of making his toilet unaided. His hopes, however, were doomed to disappointment, for every night when he came in Grandison was on hand with a bootjack, and a nightcap mixed for his young master as the colonel had taught him to mix it, and every morning Grandison appeared with his master's boots blacked and his clothes brushed, and laid his linen out for the day.

"Grandison," said Dick one morning, after finishing his toilet, "this is the chance of your life to go around among your own people and see how they live. Have you met any of them?"

"Yas, suh, I's seen some of 'em. But I don' keer nuffin fer 'em, suh. Dey're diffe'nt f'm de niggers down ou' way. Dey 'lows dey're free, but dey ain' got sense 'nuff ter know dey ain' half as well off as dey would be down Souf, whar dey'd be 'predated."

When two weeks had passed without any apparent effect of evil example upon Grandison, Dick resolved to go on to Boston, where he thought the atmosphere might prove more favorable to his ends. After he had been at the Revere House for a day or two without losing Grandison, he decided upon slightly different tactics.

Having ascertained from a city directory the addresses of several well-known abolitionists, he wrote them each a letter something like this:——

Dear Friend and Brother:——

A wicked slaveholder from Kentucky, stopping at the Revere House, has dared to insult the liberty-loving people of Boston by bringing his slave into their midst. Shall this be tolerated? Or shall steps be taken in the name of liberty to rescue a fellow-man from bondage? For obvious reasons I can only sign myself,

A Friend of Humanity.

That his letter might have an opportunity to prove effective, Dick made it a point to send Grandison away from the hotel on various errands. On one of these occasions Dick watched him for quite a distance down the street. Grandison had scarcely left the hotel when a long-haired, sharp-featured man came out behind him, followed him, soon overtook him, and kept along beside him until they turned the next corner. Dick's hopes were roused by this spectacle, but sank correspondingly when Grandison returned to the hotel. As Grandison said nothing about the encounter, Dick hoped there might be some self-consciousness behind this unexpected reticence, the results of which might develop later on.

But Grandison was on hand again when his master came back to the hotel at night, and was in attendance again in the morning, with hot water, to assist at his master's toilet. Dick sent him on further errands from day to day, and upon one occasion came squarely up to him— inadvertently of course—while Grandison was engaged in conversation with a young white man in clerical garb. When Grandison saw Dick approaching, he edged away from the preacher and hastened toward his master, with a very evident expression of relief upon his countenance.

"Mars Dick," he said, "dese yer abolitioners is jes' pesterin' de life out er me tryin' ter git me ter run away. I don' pay no 'tention ter 'em, but dey riles me so sometimes dat I'm feared I'll hit some of 'em some er dese days, an' dat mought git me inter trouble. I ain' said nuffin' ter you 'bout it, Mars Dick, fer I didn' wanter 'sturb yo' min'; but I don' like it, suh; no, suh, I don'! Is we gwine back home 'fo' long, Mars Dick?"

"We'll be going back soon enough," replied Dick somewhat shortly, while he inwardly cursed the stupidity of a slave who could be free and would not, and registered a secret vow that if he were unable to get rid of Grandison without assassinating him, and were therefore compelled to take him back to Kentucky, he would see that Grandison got a taste of an article of slavery that would make him regret his wasted opportunities. Meanwhile he determined to tempt his servant yet more strongly.

"Grandison," he said next morning, "I'm going away for a day or two, but I shall leave you here. I shall lock up a hundred dollars in this drawer and give you the key. If you need any of it, use it and enjoy yourself,—spend it all if you like,—for this is probably the last chance you'll have for some time to be in a free State, and you'd better enjoy your liberty while you may."

When he came back a couple of days later and found the faithful Grandison at his post, and the hundred dollars intact, Dick felt seriously annoyed. His vexation was increased by the fact that he could not express his feelings adequately. He did not even scold Grandison; how could he, indeed, find fault with one who so sensibly recognized his true place in the economy of civilization, and kept it with such touching fidelity?

"I can't say a thing to him," groaned Dick. "He deserves a leather medal, made out of his own hide tanned. I reckon I'll write to father and let him know what a model servant he has given me."

He wrote his father a letter which made the colonel swell with pride and pleasure. "I really think," the colonel observed to one of his friends, "that Dick ought to have the nigger interviewed by the Boston papers, so that they may see how contented and happy our darkeys really are." Dick also wrote a long letter to Charity Lomax, in which he said, among many other things, that if she knew how hard he was working, and under what difficulties, to accomplish something serious for her sake, she would no longer keep him in suspense, but overwhelm him with

love and admiration.

Having thus exhausted without result the more obvious methods of getting rid of Grandison, and diplomacy having also proved a failure, Dick was forced to consider more radical measures. Of course he might run away himself, and abandon Grandison, but this would be merely to leave him in the United States, where he was still a slave, and where, with his notions of loyalty, he would speedily be reclaimed. It was necessary, in order to accomplish the purpose of his trip to the North, to leave Grandison permanently in Canada, where he would be legally free.

"I might extend my trip to Canada," he reflected, "but that would be too palpable. I have it! I'll visit Niagara Falls on the way home, and lose him on the Canada side. When he once realizes that he is actually free, I'll warrant that he'll stay."

So the next day saw them westward bound, and in due course of time, by the somewhat slow conveyances of the period, they found themselves at Niagara. Dick walked and drove about the Falls for several days, taking Grandison along with him on most occasions. One morning they stood on the Canadian side, watching the wild whirl of the waters below them.

"Grandison," said Dick, raising his voice above the roar of the cataract, "do you know where you are now?"

"I's wid you, Mars Dick; dat's all I keers."

"You are now in Canada, Grandison, where your people go when they run away from their masters. If you wished, Grandison, you might walk away from me this very minute, and I could not lay my hand upon you to take you back."

Grandison looked around uneasily.

"Let's go back ober de ribber, Mars Dick. I's feared I'll lose you ovuh heah, an' den I won' hab no marster, an' won't nebber be able to git back home no mo'."

Discouraged, but not yet hopeless, Dick said, a few minutes later,——

"Grandison, I'm going up the road a bit, to the inn over yonder. You stay here until I return. I'll not be gone a great while."

Grandison's eyes opened wide and he looked somewhat fearful.

"Is dey any er dem dadblasted abolitioners roun' heah, Mars Dick?"

"I don't imagine that there are," replied his master, hoping there might be. "But I'm not afraid of your running away, Grandison. I only wish I were," he added to himself.

Dick walked leisurely down the road to where the whitewashed inn, built of stone, with true British solidity, loomed up through the trees by the roadside. Arrived there he ordered a glass of ale and a sandwich, and took a seat at a table by a window, from which he could see Grandison in the distance. For a while he hoped that the seed he had sown might have fallen on fertile ground, and that Grandison, relieved from the restraining power of a master's eye, and finding himself in a free country, might get up and walk away; but the hope was vain, for Grandison remained faithfully at his post, awaiting his master's return. He had seated himself on a broad flat stone, and, turning his eyes away from the grand and awe-inspiring spectacle that lay close at hand, was looking anxiously toward the inn where his master sat cursing his ill-timed fidelity.

By and by a girl came into the room to serve his order, and Dick very naturally glanced at her; and as she was young and pretty and remained in attendance, it was some minutes before he looked for Grandison. When he did so his faithful servant had disappeared.

To pay his reckoning and go away without the change was a matter quickly accomplished. Retracing his footsteps toward the Falls, he saw, to his great disgust, as he approached the spot where he had left Grandison, the familiar form of his servant stretched out on the ground, his face to the sun, his mouth open, sleeping the time away, oblivious alike to the grandeur of the scenery, the thunderous roar of the cataract, or the insidious voice of sentiment.

"Grandison," soliloquized his master, as he stood gazing down at his ebony encumbrance, "I do not deserve to be an American citizen; I ought not to have the advantages I possess over you; and I certainly am not worthy of Charity Lomax, if I am not smart enough to get rid of you. I have an idea! You shall yet be free, and I will be the instrument of your deliverance. Sleep on, faithful and affectionate servitor, and dream of the blue grass and the bright skies of old Kentucky, for it is only in your dreams that you will ever see them again!"

Dick retraced his footsteps towards the inn. The young woman chanced to look out of the window and saw the handsome young gentleman she had waited on a few minutes before, standing in the road a short distance away, apparently engaged in earnest conversation with a colored man employed as hostler for the inn. She thought she saw something pass from the white man to the other, but at that moment her duties called her away from the window, and when she looked out again the young gentleman had disappeared, and the hostler, with two other young men of the neighborhood, one white and one colored, were walking rapidly towards the Falls.
IV
Dick made the journey homeward alone, and as rapidly as the conveyances of the day would permit. As he drew near home his conduct in going back without Grandison took on a more serious aspect than it had borne at any previous time, and although he had prepared the colonel by a letter sent several days ahead, there was still the prospect of a bad quarter of an hour with him; not, indeed, that his father would upbraid him, but he was likely to make searching inquiries. And notwithstanding the vein of quiet recklessness that had carried Dick through his preposterous scheme, he was a very poor liar, having rarely had occasion or inclination to tell anything but the truth. Any reluctance to meet his father was more than offset, however, by a stronger force drawing him homeward, for Charity Lomax must long since have returned from her visit to her aunt in Tennessee.

Dick got off easier than he had expected. He told a straight story, and a truthful one, so far as it went.

The colonel raged at first, but rage soon subsided into anger, and anger moderated into annoyance, and annoyance into a sort of garrulous sense of injury. The colonel thought he had been hardly used; he had trusted this negro, and he had broken faith. Yet, after all, he did not blame Grandison so much as he did the abolitionists, who were undoubtedly at the bottom of it.

As for Charity Lomax, Dick told her, privately of course, that he had run his father's man, Grandison, off to Canada, and left him there.

"Oh, Dick," she had said with shuddering alarm, "what have you done? If they knew it they'd send you to the penitentiary, like they did that Yankee."

"But they don't know it," he had replied seriously; adding, with an injured tone, "you don't seem to appreciate my heroism like you did that of the Yankee; perhaps it's because I wasn't caught and sent to the penitentiary. I thought you wanted me to do it."

"Why, Dick Owens!" she exclaimed. "You know I never dreamed of any such outrageous proceeding.

"But I presume I'll have to marry you," she concluded, after some insistence on Dick's part, "if only to take care of you. You are too reckless for anything; and a man who goes chasing all over the North, being entertained by New York and Boston society and having negroes to throw away, needs some one to look after him."

"It's a most remarkable thing," replied Dick fervently, "that your views correspond exactly with my profoundest convictions. It proves beyond question that we were made for one another."

* * * * *

They were married three weeks later. As each of them had just returned from a journey, they spent their honeymoon at home.

A week after the wedding they were seated, one afternoon, on the piazza of the colonel's house, where Dick had taken his bride, when a negro from the yard ran down the lane and threw open the big gate for the colonel's buggy to enter. The colonel was not alone. Beside him, ragged and travel-stained, bowed with weariness, and upon his face a haggard look that told of hardship and privation, sat the lost Grandison.

The colonel alighted at the steps.

"Take the lines, Tom," he said to the man who had opened the gate, "and drive round to the barn. Help Grandison down,—poor devil, he's so stiff he can hardly move!—and get a tub of water and wash him and rub him down, and feed him, and give him a big drink of whiskey, and then let him come round and see his young master and his new mistress."

The colonel's face wore an expression compounded of joy and indignation,—joy at the restoration of a valuable piece of property; indignation for reasons he proceeded to state.

"It's astounding, the depths of depravity the human heart is capable of! I was coming along the road three miles away, when I heard some one call me from the roadside. I pulled up the mare, and who should come out of the woods but Grandison. The poor nigger could hardly crawl along, with the help of a broken limb. I was never more astonished in my life. You could have knocked me down with a feather. He seemed pretty far gone,—he could hardly talk above a whisper,—and I had to give him a mouthful of whiskey to brace him up so he could tell his story. It's just as I thought from the beginning, Dick; Grandison had no notion of running away; he knew when he was well off, and where his friends were. All the persuasions of abolition liars and runaway niggers did not move him. But the desperation of those fanatics knew no bounds; their guilty consciences gave them no rest. They got the notion somehow that Grandison belonged to a nigger-catcher, and had been brought North as a spy to help capture ungrateful runaway servants. They actually kidnaped him—just think of it!—and gagged him and bound him and threw him rudely into a wagon, and carried him into the gloomy depths of a Canadian forest, and locked him in a lonely hut, and fed him on bread and water for three weeks. One of the scoundrels wanted to kill him, and persuaded the others that it ought to be done; but they got to quarreling about how they should do it, and before they had their minds made up Grandison escaped, and, keeping his back steadily to the North Star, made his way, after suffering incredible hardships, back to the old plantation, back to his master, his friends, and his home. Why, it's as good as one of Scott's novels! Mr. Simms or some other one of our Southern authors ought to write it up."

"Don't you think, sir," suggested Dick, who had calmly smoked his cigar throughout the colonel's animated recital, "that that kidnaping yarn sounds a little improbable? Isn't there some more likely explanation?"

"Nonsense, Dick; it's the gospel truth! Those infernal abolitionists are capable of anything—everything! Just think of their locking the poor, faithful nigger up, beating him, kicking him, depriving him of his liberty, keeping him on bread and water for three long, lonesome weeks, and he all the time pining for the old plantation!"

There were almost tears in the colonel's eyes at the picture of Grandison's sufferings that he conjured up. Dick still professed to be slightly skeptical, and met Charity's severely questioning eye with bland unconsciousness.

The colonel killed the fatted calf for Grandison, and for two or three weeks the returned wanderer's life was a slave's dream of pleasure. His fame spread throughout the county, and the colonel gave him a permanent place among the house servants, where he could always have him conveniently at hand to relate his adventures to admiring visitors.

* * * * *

About three weeks after Grandison's return the colonel's faith in sable humanity was rudely shaken, and its foundations almost broken up. He came near losing his belief in the fidelity of the negro to his master,—the servile virtue most highly prized and most sedulously cultivated by the colonel and his kind. One Monday morning Grandison was missing. And not only Grandison, but his wife, Betty the maid; his mother, aunt Eunice; his father, uncle Ike; his brothers, Tom and John, and his little sister Elsie, were likewise absent from the plantation; and a hurried search and inquiry in the neighborhood resulted in no information as to their whereabouts. So much valuable property could not be lost without an effort to recover it, and the wholesale nature of the transaction carried consternation to the hearts of those whose ledgers were chiefly bound in black. Extremely energetic measures were taken by the colonel and his friends. The fugitives were traced, and followed from point to point, on their northward run through Ohio. Several times the hunters were close upon their heels, but the magnitude of the escaping party begot unusual vigilance on the part of those who sympathized with the fugitives, and strangely enough, the underground railroad seemed to have had its tracks cleared and signals set for this particular train. Once, twice, the colonel thought he had them, but they slipped through his fingers.

One last glimpse he caught of his vanishing property, as he stood, accompanied by a United States marshal, on a wharf at a port on the south shore of Lake Erie. On the stern of a small steamboat which was receding rapidly from the wharf, with her nose pointing toward Canada, there stood a group of familiar dark faces, and the look they cast backward was not one of longing for the fleshpots of Egypt. The colonel saw Grandison point him out to one of the crew of the vessel, who waved his hand derisively toward the colonel. The latter shook his fist impotently—and the incident was closed.

(1899)
Questions for Consideration:
How does Chestnutt select and arrange plot details in this story so that the escape of Grandison and his family catches Colonel Owens, as well as the reader, by surprise? What assumptions does the colonel hold that make it possible for him to be duped? Can you go back and find the moment when Grandison began planning his escape?

What is the import of Grandison's name? In what way does Colonel Owens's identity as a father depend on Grandison and the other slaves? In what way does it depend on Dick? Which "son" proves to be more worthy, according to Charity Lomax's standards?

What is the effect of the allusion to the Israelites when the narrator tells us that the expression of Grandison and his family as they looked back at the colonel "was not one of longing for the fleshpots of Egypt"?

How can this story's third-person narrator be characterized? Is he or she a character in the story? Does he or she view the events with omniscient knowledge (seeing and knowing all, including the characters' thoughts and feelings)? Is the perspective one of limited omniscience (seeing and knowing just one character's thoughts and feelings)? Or is the narrator omniscient at all? Does he or she relate only what an observer would know?
Writing about Novels
Short stories and novels often follow the hill-curve narrative shape illustrated earlier in this chapter. As you may observe in the above examples, short stories must develop their effect and/or meaning in a much more limited space than novels. As a result, the plot elements of short stories must be chosen and crafted for efficiency, thus producing a narrow effect. Anovel, on the other hand, provides room for more fully developed characters, setting details, and plot, which can include multiple threads following multiple characters. Whether about a short story or a novel, a literary analysis essay that argues for a particular perspective demands textual evidence, specific examples from the primary text itself employed to illustrate/prove an assertion. Bill's argument on The Sun Also Rises, mentioned in Chapter 3, uses quotes from the novel, as well as summarized and paraphrased passages in order to illustrate particular points and, ultimately, to support Bill's argument that "In The Sun Also Rises, Hemingway presents Jake Barnes's struggles to overcome the damage incurred during his service as a soldier in World War I as powerful evidence of the irreversible destruction of war." To develop this argument, Bill could have explored Hemingway's use of effective diction, the work's unique dialogue, the metaphor of Jake's wound, and/or point of view (Jake's, first-person) to build the novel's impression of war's damage. He chose to examine the novel's use of metaphor.
Bill Day

English 1102

Does the Sun Rise? A Study of Metaphors in Ernest Hemingway's The Sun Also Rises

Although Hemingway's novel The Sun Also Rises begins with an epigraph from the biblical book of Ecclesiastes that suggests the constantly renewing cycles of the earth and of human generations, the author's use of metaphors in this story raises the question of whether we will always be able to recover from our own destructive behavior. If it is true that humans and the earth are resilient and that no force can disrupt the cycle of rebirth and regeneration, the novel should leave readers feeling optimistic. However, it does not end on a positive note. Instead, it ends with confirmation that even though Brett Ashley likes to imagine a happy life with protagonist Jake Barnes, they are too damaged to have one. Jake's cynical response to Brett's fantasy reminds us of this point: "Isn't it pretty to think so?" Jake's difficulty coping with his injury, his tendency to self-medicate with alcohol, his inability to pray, and his failure to sustain an intimate relationship with another person all exemplify the irreversible destruction inflicted by World War I. Specifically through the metaphors of Jake's wound and the tainted Pamplona fiesta, the novel conveys the possibility that if we are not careful, we can dangerously disrupt the cycle of renewal.

Jake's service as an American soldier in World War I has left him with an unusual wound: he took a hit to the groin and his sexual organs were damaged. Not only does this wound affect him physically, preventing him from being able to have sex and to reproduce, but it also affects him psychologically, robbing him of masculine confidence and of the chance for an intimate relationship with the woman he loves, Brett Ashley. Jake's response to the injury as he looks in the mirror reveals how powerfully the scar affects him: "I looked at myself in the mirror of the big armoire beside the bed….Of all the ways to be wounded. I suppose it was funny" (38). Although Jake tries to laugh off the injury, he suffers from the constant effort to cope with it and the general effects of his war experience: "I lay awake thinking and my mind jumping around. Then I couldn't keep away from it, and I started to think about Brett and all the rest of it went away. I was thinking about Brett and my mind stopped jumping around and started to go in sort of smooth waves. Then all of a sudden I started to cry" (39). The wound is a constant reminder to Jake that his life is different now. Yet it also serves as a general metaphor for the psychological wounds he and all his friends are coping with. Like Jake's genital scar, his friends' pain is kept well-covered. They almost never speak of the war. When Robert Cohn asks Mike Campbell if he was in the war, Mike answers, "Was I not?" And then the subject shifts to a funny story about Mike's stealing medals earned by someone else so Mike could wear them to a formal dinner. Although he seems fun-loving, ready to laugh and party with his companions, Mike drinks and spends money indiscriminately in order to cope with his pain. We see the characters' dysfunctional behavior throughout the novel as the group constantly drinks and engages in distractions to cope with their own psychological wounds. The worst effects of these injuries are their inability to find hope in anything, even God, and to enjoy close and healthy

relationships with each other.

Another metaphor employed effectively in the novel to suggest irreversible destruction is the ruined bull fights. Jake has been an aficionado of the bull fights for many years. He considers them almost sacred. He shares this feeling with his friend Montoya, at whose hotel he stays when he comes to Pamplona for the fiesta. "I had stopped at the Montoya for several years. We never talked for very long at a time. It was simply the pleasure of discovering what we each felt." (137). Even though Jake's mind wanders when he goes to church now, he has been able to maintain this special experience of the bull fights. The way he describes this "art" reveals that he sees something pure in it—a chance to confront one's fears with dignity, courage, and grace and then destroy those fears: "Romero's bull-fighting gave real emotion, because he kept the absolute purity of line in his movements and always quietly and calmly let the horns pass him close each time" (171). Since the events recur each year during fiesta, there is a sense of renewal associated with it.

However, when Brett initiates Romero into manhood through a brief sexual affair, it not only compromises Romero's innocence and purity as an artist, but it spoils the experience of fiesta for Jake. Montoya, his fellow aficionado blames Jake and his friends for not respecting Romero and the bull fight, and the loss of this friendship hurts Jake. Just before the group leaves town, Jake says, "We had lunch and paid the bill. Montoya did not come near us" (232). Montoya's previous regard for Jake will not likely be regained, since the aficion, or passion, they shared was very rare, and the affair has spoiled their bond. Like Jake and his friends' faith in anything transcending ordinary mundane life, Jake's experience of the bull fight has been tainted now by the dysfunctional actions of him and the rest of the group. This metaphor suggests that some kinds of destruction are permanent.

As the novel concludes, the reader wants to believe that Jake will survive and find some kind of happiness. Yet, the metaphors of Jake's wound and the tainted bull fights suggest that some kinds of damage cannot be undone. The novel implies that, as a result of one of the most destructive wars in human history, these characters will simply have to learn to live with their injuries and cope with their lost hopes. Their hardship serves as a warning that humans should think carefully before waging war against each other.

Work Cited

Hemingway, Ernest. The Sun Also Rises. Scribner, 1926.
In focusing on how a formal element—metaphor—develops the novel's message, Bill's essay employs a formalist perspective. Approaching this Hemingway novel from a feminist perspective, on the other hand, Katherine Jones produced the following researched essay. While she depends less on discussion of the novel's formal aspects, such as metaphor and point of view, she does gather examples directly from the text to support her assertions about one fruitful way to interpret Brett Ashley's character.
Katherine Jones

English 2140

"This Novel is About a Lady": Brett Ashley in The Sun Also Rises

While Ernest Hemingway's The Sun Also Rises is told from the viewpoint of one Jake Barnes, another prominent figure within the novel is Lady Brett Ashley. In fact, in Hemingway's original opening for the novel, he had written, "This novel is about a lady. Her name is Lady Ashley" (Qtd. in Martin 70). Brett, as she is developed in the novel, has been painted in different lights, depending on the interpreter, ranging from a sympathetic view to one of condemnation. The portrait of her that I will attempt to show is one of a human being, caught between the ideologies of two eras.

Brett Ashley is a woman living during an age of a new femininity and sexual freedom, during the end of the repressive Victorian era. Reflecting changing behaviors, she wears pants and has her hair cropped, and she is sexually uninhibited. Her experience may be analogous to the stereotypical college freshman who grew up in a strict household, one where the idea of drinking before twenty- one is demonized, so the freshman was not educated in safe practice. The newfound freedom is exhilarating, and the freshman is known to binge-drink, not thinking of his or her tolerance level and the consequences, such as an incapacitating hangover. The sexual promiscuity of Brett, and other women of her time period, may be viewed in the same light: after a repressive era, sex is, in a way, "new" and exciting. However, because of the prior taboo of discussing sex, a sense of responsibility, self-respect, and self-care was likely not passed down to Brett. Because of this, she, as a "new woman," binges on sex. This is not necessarily because she is an emasculating man-eater. Rather, this is a reflection on her being almost child-like in her behavior, being given power without being made aware of the responsibility of it. As Martin expresses, for Brett, the need to rebel against the traditional idea of the feminine outweighs the practice of responsible sex (67-8, 71). However, her existence during such a cultural transition takes a toll on Brett's psychological well-being. In trying to cope with Robert Cohn's infatuation with her, for example, she turns to alcohol: As Jake returns a bottle of Fundador to the bartender, she stops him. "'Let's have one more drink of that,' Brett said. 'My nerves are rotten'" (Hemingway 186). As stated by Martin, "In spite of the fact that Brett tries to break free of patriarchal control, she often vacillates between the extremes of self-abnegation and self-indulgence, and her relationships... are filled with ambivalence, anxiety, and frequently alienation" (69). Among one of her many discussions with Jake where she admits her dissatisfaction and misery, Brett confides in him that "When I think of all the hell I put chaps through. I'm paying for it all now" (34). Thus, Brett is not without a sense of guilt. Despite this, she continues with one affair after another, knowing how it has affected the men she has been and will be with. There must then be other driving factors in her behavior beyond a desire for sexual pleasure.

Like many people of her generation, in testing out a life free of restrictive and seemingly worn-out Victorian ideologies, Brett feels disillusionment and a loss of agency after World War I, leaving her with a "moral and emotional vacuum" (Spilka 36). She cannot even take solace in religion. When she attempts to pray for her young lover Romero before his bull fight, she becomes uncomfortable in the atmosphere of the chapel: "'Come on,' she whispered throatily. 'Let's get out of here. Makes me damned nervous'" (Hemingway 212). She attempts to fill this void using intimate encounters with men, seeking a momentary feeling of human connection, but remains unwilling to submit herself to anyone long term. This is particularly seen in her relationship with Jake, as she constantly uses him as a financial source and emotional support, all the while knowing that he is tormented by all her lovers (Spilka 42-3). Onderdonk points out that, at times, Brett appears to want a true relationship, such as with Romero, before he attempts to "tame" her (81). Yet, as Djos notes, she generally manipulates men, asserts her dominance over them, and avoids commitment to them (143, 148). This behavior might be interpreted as a sign that the sexual freedom Brett is trying out inevitably leads to an ethical dead end.

Unlike an imperialistic government, however, Brett is a human being with a conscience, giving rise to the aforementioned guilt. This guilt, coupled with the internal void common to the Lost Generation, is what drives her and her colleagues to seek comfort in a bottle. Often taken for a sign of immorality, alcoholism here signifies quite the opposite. It is Brett's conscience and her discomfort with the lack of moral direction that drive her to drink. Djos presents the following theory, based on real-life alcoholics: "There is a great deal of fear here, fear of self- understanding, fear of emotional and physical inadequacy, and ... fear of each other" (141-2). Because Brett and her friends are travelling an unmapped road, with no signs pointing to ethical landmarks or spiritual meaning, they must deal with the uncertainty of their situation. The characters throughout the novel do seem to have shallow interactions and relationships with each other, yet the fact that so much is left unsaid between them is evidence of Hemingway's "tip of the iceberg" style. For them alcohol is a social lubricant, and even a means to survive day by day, minute by minute, suggesting that these characters are navigating great psychological challenges (Djos 141) and must suffer in isolation as they do so. Brett is no exception to this experience. Early on in the novel, Brett alludes to this despair when she bemoans to Jake, "Oh, darling, I've been so miserable" (Hemingway 32).

Brett is far from being a role model or the picture of perfection. Yet, she is not a cold-hearted succubus, either. She is a woman attempting to find her place in the wake of a war and a gender revolution, surrounded by changing ideas, gender roles, and cultural standards. Hiding behind a wall of alcohol abuse, she struggles, as did many women of her time, between her libido and desire for freedom from patriarchy and male ownership, and her sense of guilt and discomfort with herself and others. Brett is nothing more, or less, than a human being experiencing the tumultuous waves produced by life.

Works Cited

Djos, Matts. "Alcoholism in Ernest Hemingway's The Sun Also Rises: A Wine and Roses Perspective on the Lost Generation." 1995. Ernest Hemingway's The Sun Also Rises, edited by Linda Wagner-Martin, Oxford UP, 2002, pp. 139-53.

Hemingway, Ernest. The Sun Also Rises. Scribner, 1926. Martin, Wendy. "Brett Ashley as New Woman in The

Sun Also Rises." New Essays on The Sun Also Rises,

edited by Linda Wagner-Martin, Cambridge UP, 1987, pp. 65-81.

Onderdonk, Todd. "'Bitched': Feminization, Identity, and the Hemingwayesque in The Sun Also Rises." Twentieth Century Literature, vol. 52, no 1, 1 Mar.

2006, pp. 61-91. Academic Search Complete.

doi:10.1215/0041462X-2006-2007. Accessed 16

Sept. 2013.

Spilka, Mark. "The Death of Love in The Sun Also Rises." 1958. Ernest Hemingway's The Sun Also Rises, edited by Linda Wagner-Martin, Oxford UP, 2002, pp. 33-45.
In chapters 8 and 9, we will elaborate on ways of incorporating literary analysis and secondary sources into your essays, and we will explore ways to structure this kind of argument. Bill's and Katherine's essays above will provide helpful examples as we move forward in our study of writing about literature. For more novels available free and online, visit the Gutenberg Project at gutenberg.org, where you can find such works as Charles A. Chesnutt's The House Behind the Cedars, Kate Chopin's The Awakening, E.M. Forster's A Room with a View, Nathaniel Hawthorne's The Scarlet Letter, Jack London's The Sea-Wolf, and Mary Shelley's Frankenstein.