Chapter 8: An Interview with Onyeka Nubia
Dr Onyeka Nubia is a pioneering and internationally recognised academic, who is reinventing our perceptions of methodology and pedagogy in regards to diversity and global histories. Onyeka works to decolonise history curriculums at the Universities of Nottingham, Edge Hill and Huddersfield. He is the writer of Blackamoores Africans in Tudor England (2013/2014) and England's Other Countrymen (2019). Onyeka is an internationally renowned keynote presenter at: the National Gallery, the National Portrait Gallery of Scotland, and universities including: Oxford University, Vanderbilt, Georgia State, and Clark Atlanta. Onyeka has been a consultant for documentaries including: "Secrets of the Mary Rose" and Channel 4's "Crossrail Discovery: London's Lost Graveyard."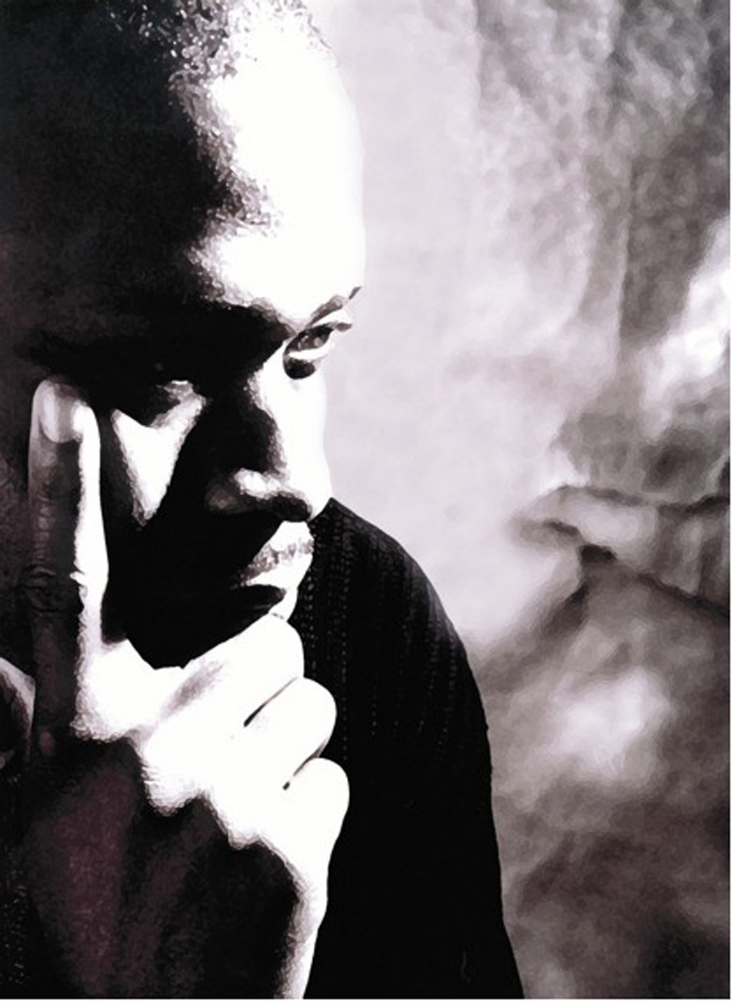 Figure 3 Image credit: "Contemplation" by George West
Why should we pay attention to what Black people have historically done in Britain?
[Historical] … methodology is characterized, above all else, by the critical spirit: namely, the commitment to the incessant testing of assertions through observations and/or experiments—the more stringent the tests, the better—and to revising or discarding those theories that fail the test …
Alan Sokal, 'What is science and why should we care?' (2008).[1]
Historians are the chroniclers of our times, but also the critical interpreters. Historians are required to analyse notions and concepts. This is part of historical methodology. The philosophical-scientist Alan Sokal (above) suggests this process involves revealing inherent prescriptions and hegemony. Sokal's corrective, creates a process where a narrative emerges through applying methodology. It is a process that concerns itself with the we. But who are the 'we' in this question? The powerful assume the position of 'we,'—the powerless the position of 'the other.' So in this case, the 'we' may be an imaginary Eurocentric-American hegemony, which requires 'Black people' 'in Britain' to prove their significance. Of course, the 'we' by querying the importance of the 'other,' have instinctively stated their own privilege.
Africans in Britain are part of human history, so to understand human history, we must understand them. Africans do not need to prove their worth or existence, to be 'paid attention to.' They exist. And have done so for more than 2,000 years, this existence proves their significance. The possibility that the reader may not have 'discovered them' is a reflection, unfortunately of the exceptionalism outlined above. And moreover, if the reader has been learning about 'British history', but not Africans in Britain, then surely the reader has not been studying British history—but white-British hegemony.
I, the writer, am not an 'other'; I am part of the world! I do not need to be convinced about by my own significance, so that I can 'pay attention' to myself? Such a notion would suggest a kind of 'double-consciousness' and require mental gymnastics.[2] And of course, the problem of double-consciousness as Frantz Fanon outlines is you keep thinking like 'the other fellow'—and you forget to think for yourself.[3] In short, the central problems caused by the erasure of Africans from the history of Britain and the more recent efforts to recover that history, remain the work of centering the experiences of Africans, not as a tangential focus but as established, consistent, social, cultural, and political actors.
In surveys such as the one for which this volume is intended, the main presence of Black people has been in connection with the trans-Atlantic slave trade; while these connections are essential to understanding the history and culture of the period, overemphasizing them skews the history of Black people in Britain. To your mind, what are the most significant effects caused by this distorted emphasis?
The term 'trans-Atlantic slave trade' does not describe this tragedy adequately. The latter is a colloquial-hackneyed phrase, which masks something far more apocalyptic. A much more appropriate term is 'Maafa,' a Swahili word meaning 'disaster.'[4] And it was a disaster that resulted in systemic desolation, colonialism, imperialism and industrial-exploitation. The effect of this apocalypse was genocidal and gave colonizers such as Cecil Rhodes both encouragement and permission to commit systemic atrocities against Africans more devastating than in any preceding century.
Historiography of the 'British slave trade' is often inhibiting and restrictive. It does not explain the 2,000-year history of Africans in Britain, but it is also often missing the horrors of European and African interactions in the nineteenth to early-twentieth centuries. For example, if we return to Cecil Rhodes, he was the British-born economic-opportunist and imperialist that Rhodesia (now Zimbabwe) in southern Africa is named after. Rhodes' economic ventures were responsible for the deaths of millions.[5] And yet his activities are often excluded from discussions on the 'slave trade.' Moreover, Rhodes had a coherent set of racist beliefs that can be mapped. Many of these beliefs were polemical and based on the science of race. They were akin to those espoused by Thomas Huxley concerning the superiority of the 'Anglo-Saxon Race.'[6] British colonialists in Africa adopted methods similar to those advocated against Native Americans in America. These ideas were sometimes colloquially referred to as 'Manifest Destiny' and were promoted by theorists, fantasists, and apologists such as Samuel George Morton, John O'Sullivan, and Jane Cazneau.[7] The idea was that continents populated by 'darker people' would be 'ethnically cleansed' by war, disease, or famine, and the 'white race' would replace them. So let us re-emphasise—this philosophy designated the continents of Africa, Oceania, North and South America as the inheritance of the 'Anglo-Saxon race.' In that sense, these British and European-American eugenicists were taking their inspiration from Charles Darwin (the 'father' of evolution). Darwin confirmed his own biological determinism when he wrote to Rev. Charles Kingsley (1819-1879), on February 6, 1862:
It is very true what you say about the higher races of men, when high enough, replacing & clearing off the lower races. In 500 years how the Anglo-saxon race will have spread & exterminated whole nations; & in consequence how much the Human race, viewed as a unit, will have risen in rank.[8]
So discussions on the 'Transatlantic slave trade' are often missing many of the matters included within the historiography of the Maafa. But neither subject, enslavement or the Maafa, should be introductory topics in exploring African history in Britain or anywhere else. African history does not begin with slavery. And it is very dangerous to perpetuate a lazy historiography of Africans, where their complex histories are denied. Or a philosophy is promulgated that the 'negro has no history.' This latter idea was opposed by African-British scholars such as John Archer and African-American educators including Carter G. Woodson.[9] This myopic practice causes a diminution of the African personality and it is manifestly malignant—as well as being historically inaccurate.
A significant element of the recovery of Black history has been the identification of the Black people who have been overlooked; is there a specific individual you find particularly indicative of a lost aspect of that history?
We should avoid the perpetuation of autobiographical-exceptionalism. This is an idea where we look at one or even a few people from history and avoid the wider social, political, etc. narratives. However, the investigation of an individual or individuals can provide a window into communities, peoples, and nations. But that is only if such an extrapolation is done authentically and carefully. Of course, we should still acknowledge the value of the lived-in experience of a biography as a form of social history. But we must remember that biography must never become the substitute for wider trajectories and that in the past this kind of storytelling ignored vast swathes of humanity, in favour of glorying a few: mass murderers, colonialists and imperialists, Cecil Rhodes, et al.
A good approach to use is intersectionalism. This phrase was coined by Kimberle Williams Crenshsaw and offers an opportunity for historians to critique positionality using complex metrics.[10] And it can produce an inclusive methodology. For example, by looking at history using intersectionalism, we can see how Charles Darwin has a complex history influenced by Africans in Britain. Darwin, the 'father of evolution,' was taught by John Edmondstone (c. 1840s). Edmonstone was a man of African-Caribbean heritage. Darwin was his student and attended his taxidermy classes in Edinburgh, Scotland. Taxidermy was a vital aspect in Darwin's skills that he used to decipher the 'Origin of Species.' Moreover, Edmonstone was born in what is now British Guyana, and the Galapagos Islands are adjacent to it. It is possible that Darwin learnt about these islands through Edmonstone.[11]
For African American students (the majority of our student body), the initial impression of British literature, especially British literature prior to the nineteenth century, is its alienness, as a literature by and for people of another time, country, and race. How far would you say this impression could stand to be corrected?
British literature is 'British.' But that does not mean it is mono-ethnic, or ethnically-static. Just as American literature is 'American,' but can include: Maya Angelou, James Baldwin, Zora Neale Hurston, Eugene O'Neill and John Steinbeck. So, British literature can be as diverse as: Malorie Blackman, Ottobah Cugoano, Charles Dickens, Mary Prince, Dylan Thomas and William Shakespeare.[12] The terms 'British' and 'American' are generic labels, used to describe peoples who inhabit geographical spaces. These terms do not ring-fence the multiplicity of the lived in experiences of those that live within those spaces.[13]
One register that particularly impedes American understandings of the history of Black people in Britain is class. Would you discuss the importance in your work of distinguishing the often-overlapping categories of race and class?
There is often an overriding difficulty that Americans have in understanding any country outside of America. This is because the history of other countries is not taught in American schools. A school system that ignores world history creates the environment where people are mis-educated. In that mis-education they may assign totems and idioms to mask the ignorance of what they do not know. The totems attached to England are that the people there are all 'white-gentlemen,' the kind found in Downton Abbey or The Crown—who have tea with the queen and pontificate in affected received-pronunciation. This is not England. Just as: Friends, Cheers, Seinfeld, and the Sopranos are not America. What they engender are 'sacred white spaces,' devoid of colour. To understand any nation one needs to engage in rigorous-multidisciplinary historical research.
How would you compare the legacy of the Black experiences in Britain to the weight of the enslavement of African Americans in the context of 21st century America?
It is not a competition, although this idea is implied in the question. One context in which this representation of competition is offered is in the casting of actors. For example, Samuel Jackson criticised the casting of actors from Britain of African descent in American films.[14] And yet African-American actors have been doing the reverse for decades. We may acknowledge pioneers such as: Ira Aldridge in Othello, Paul Robeson in the same, and films that include Song of Freedom, Big Fella, and The Proud Valley. Later on, of course, the hugely influential American-born Bahamian actor Sidney Poitier starred rather incongruously as Mark Thackeray in the film of To Sir With Love despite the film being based on the life of ER Braithwaite, an African-Caribbean man living in east London during the 1950s.[15] Other African-Americans have seized the opportunity to play 'Black British' characters, and they have done this with varying degrees of efficiency.[16]
An entire chapter of your book, England's Other Countrymen, elucidates and historicizes the fabrication of theological justifications for the denigration and enslavement of Africans, particularly in England. Can you speak to how these kinds of fabrications were an English creation, one that they would later export to America?
These fabrications were created in many different parts of the world, in: Spain, Portugal, France, the Ottoman Empire, England, Scotland, the Netherlands, Morocco, the Holy Roman Empire, the Venetian state, one can see odes to certain negative ideas about Africans during the early modern period.[17] There are also, by contrast, positive notions concerning Africans and Africa in all the countries that I just mentioned. It is just that the USA is a new country and when it was being formed it inherited its prognosis from England. What was created was often rewritten in American-English and created legacies of inequalities. But America's racism is ultimately the child of a wider European malaise.[18]
Throughout your work, there are multiple gestures to the future and invitations for readers to continue their own explorations of the presence, lives and contributions of Africans in Early Modern England. What would you say to a student discovering this work for perhaps the first time and where do you see this field of history, cultural, and literary studies in say 20 years?
It is an exciting time for early modern history. This is because this field of research is rich and the cornerstone of modern history, hence its name. But this does not mean that one can see a linear progression from the early modern period to now. History does not conform to the notions of modernity, where everything is getting better, because it was bad in the past. For example, in North America, at the beginning of the early modern period, Africans had fewer legislative limitations on their status than they did at the beginning of the twentieth century. This is a feature not only of American history but unfortunately of histories in other parts of the world. Therefore, to understand this complexity we must commit to studying early modern history.
Selected Bibliography and further reading to Onyeka Nubia Interview
Author Various. 'Black British Film,' https://mubi.com/lists/black-british-cinema.
Author Various. 'Black Past org.' https://www.blackpast.org/african-american-history/1922-marcus-garvey-principles-universal-negro-improvement-association/
Braithwaite, ER. To Sir With Love. London: Bodley Head, 1959.
Crenshaw, Kimberle Williams.'Demarginalizing the Intersection of Race and Sex: A Black Feminist Critique of Antidiscrimination Doctrine, Feminist Theory and Antiracist Politics.' University of Chicago Legal Forum, 8: 1, 1989, https://chicagounbound.uchicago.edu/cgi/viewcontent.cgi?article=1052&context=uclf.
Dabydeen, David Dabydeen (eds.). Paul Edwards (eds.). The Black Presence in English Literature. Manchester: Manchester University Press, 1985.
Fanon, Frantz. Black Skin White Masks. Paris/New York: Grove Press, Éditions du Seuil, 1952/1967.
Fryer, Peter. Staying Power: The History of Black People in Britain Since 1504. 1984. Reprint, London: Pluto Press, 1989.
Garvey, Marcus Mosiah. 'The Principles of the Negro Improvement Association.' New York: Universal Press, 1922.
Harewood, David. 'Samuel L Jackson is My Hero. But He's Wrong About Us British Actors.' The Guardian. 13/3/2017. https://www.theguardian.com/commentisfree/2017/mar/13/samuel-l-jackson-british-actors-racial-history
Hietala, Thomas. Manifest Design: Anxious Aggrandizement in Late Jacksonian America. New York: Cornell University Press. 1985.
Kaufmann, Miranda. Black Tudors. London: One World, 2017.
Lowe, Kate. Thomas Earle (eds.). Black Africans in Renaissance Europe. Cambridge: Cambridge University Press, 2005.
Northrup, David. Africa's Discovery of Europe: 1450-1850. New York/Oxford: Oxford University Press, 2002.
Moore, Timothy Owens. 'A Fanonian Perspective on Double Consciousness.' Journal of Black Studies. 35:6, 2005, pp. 751-762. https://www.jstor.org/stable/40034879?seq=1.
Mumford, Gwilym. 'Samuel L Jackson Criticises Casting of Black British Actors in American films.' The Guardian, 8/3/2017, https://www.theguardian.com/film/2017/mar/08/samuel-l-jackson-criticises-casting-of-black-british-actors-in-american-films;
Olsen, Elder. The Poetry of Dylan Thomas. Chicago: The University of Chicago Press, 1954.
Onyeka. England's Other Countrymen: Black Tudor Society. London: ZED books, 2019.
-----. Blackamoores: Africans in Tudor England Their Presence Status and Origins. London: Narrative Eye, 2013, 2014.
-----. 'Artisans, Servants, Musicians and Kings: Africans in Tudor England.' in, Kate Bystrova (ed.). The Commonwealth Year Book 2015. Cambridge: Nexus Strategic Partnerships, Commonwealth Secretariat, Commonwealth of Nations, 2015, pp. 75-76.
-----. 'What's in a Name?' History Today, 62: 10, Oct. 2012, pp. 34-39.
-----. 'The Missing Tudors, Black People in Sixteenth-Century England,' BBC History Magazine, 13: 7, July 2012, pp. 32-33.
Painter, Nell Irvin. The History of White People. New York/London: Norton and Company, 2004.
Rhodes, Cecil. William Thomas Stead (ed.). The Last Will and Testament of Cecil John Rhodes … London: Review of Reviews Office, 1902. https://archive.org/details/lastwilltestamen00rhodiala
Scobie, Edward. Black Britannia: A History of Blacks in Britain. Chicago: Johnson Publishing Company, 1972.
Sokal, Alan. 'What is science and why should we care?' UCL Cruciform Lecture. London: 2008. https://physics.nyu.edu/sokal/sense_about_science_PUBL.pdf
Stepan, Nancy. The Idea of Race in Science: Great Britain 1800-1960. London: Macmillan, 1982.
Unger, Leonard (eds.). American Writers: a Collection of Literary Biographies. New York: Scribner, 1974.
Ungerer, Gustav. The Mediterranean Apprenticeship of British Slavery. Madrid: Verbum Editorial, 2008.
Wright. William. Black History and Black Identity: A Call for a New Historiography. Westport: Greenwood Publishing Group 2002.
Vernon, Patrick (ed.). '100 Great Black Britons.' Every Generation, https://100greatblackbritons.com/bios/john_edmonstone.html
Woodson, Carter G. 'The Celebration of Negro History Week.' The Journal of Negro History. XII:2, pp. 103-109, (1927).
Zitzer, Leon. A Short but Full Book on Darwin's Racism. Bloomington: iUniverse, 2017.