CHAPTER THIRTEEN: THE SECOND INDUSTRIAL REVOLUTION
Key Terms:
Second Industrial Revolution

Felix Hoffmann

pasteurization

Robert Koch

Joseph Lister

psychoanalysis

Hans Øersted

Michael Faraday

Werner Siemens

Menlo Park

Westinghouse Electric

Auguste von Hoffmann

William Henry Perkin

August Kekulé

Radioactivity

universal manhood suffrage

nationalism

Dreyfus Affair

Labour Party

Social-Democratic Party
Questions:
Who were some of the scientists associated with the Second Industrial Revolution whose work concerned biology, the human body, and healthcare?

Who were some of the scientists associated with the Second Industrial Revolution whose work concerned magnetics and electricity?

What were some of the larger changes seen in European society during the age of the Second Industrial Revolution?
Changing European Society
Ok, so now we have nearly completed the map of what "Europe" will look like at the end of the 19th century. And it seems that Europeans were on top of the world as we head toward the year 1900, and for good reason. Besides the hell they were inflicting on non-European peoples via Imperialism (which we will cover in the next chapter), there were a number of areas where Europeans were growing or seeing improvements that the rest of the world was not.
Population increase:
One of these growth areas is population. Europe's population had grown tremendously over the previous couple of centuries, both on its own terms but also as a fraction of the world population. In 1648, Europe had approximately 100 Million inhabitants, which had grown to almost 400 Million by the year 1900. Conversely, the entire world's population is estimated to have been around 550 Million people in 1648, having grown to approximately 1650 Million by 1900. So, whereas Europe made up less than 1/5 of the world's population around the beginning of the period we are studying in this course, it grew to a little less than ¼ by 1900.
As for reasons why, there were several things happening. Europe experienced a decrease in petty violence and civil wars, meaning there was a smaller chance that ordinary people would die prematurely, as well as see their crops destroyed and their parents or children killed in the process, due to warfare or other unrest. This is important because a period of (relatively) greater stability and peace meant that, not only could more people live longer, but they could develop industries, institutions, and invest more time and energy into tasks other than simply surviving. By 1900, a larger population (relative to the rest of the world) meant more workers in the fields or factories, more merchants and more consumers (so more money and more taxes), more people to serve as bureaucrats and soldiers, and more scientists and scholars to study the world and attempt (however imperfectly) to improve it.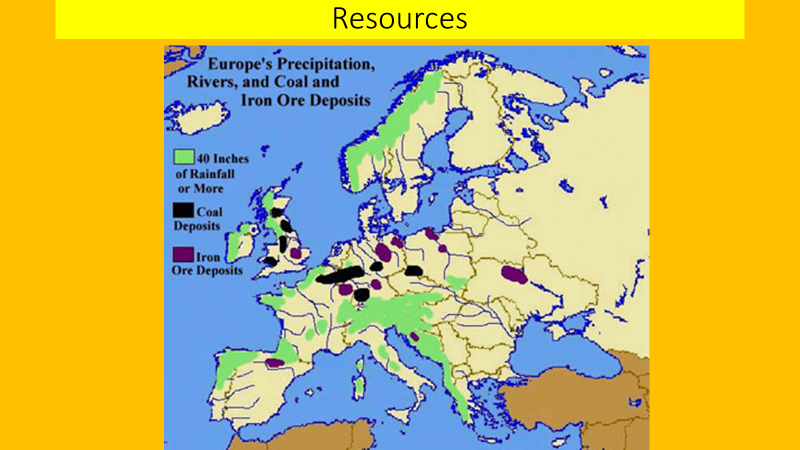 We should note that the population did not grow evenly in all of Europe, with France seeing a population decline. Also, and perhaps counterintuitively, European women in general were having fewer children and Europeans were organizing into smaller family units. This could be related to the increasing numbers of people living in cities, where living space was typically more expensive, and perhaps also the end of child labor in factories as an acceptable practice) around 1880). If more children had meant more wage-earners at one time, more children now meant only the additional care-giving burden but without any consequent or compensating increase in earned income. Complicating the picture further, European couples were also marrying later, and of using contraception, each of which exercised a brake on the potential for having children. And yet, returning to the point above about population growth, European people were living longer. So, the net effect of fewer births and fewer deaths meant a larger population, at least until the early 20th century.
Second Industrial Revolution:
We must be careful attributing cause to events, especially since large political, economic, cultural, or other changes often have more than one causal factor. The presence of more people in Europe, living longer and healthier lives was not, by itself, the reason for the invention of the technologies and systems described below. But, as with the first Industrial Revolution in the 1750s, a larger population, living healthier, more stable lives (marginally, at least) made it easier for Europeans to devote time and energy (and resources) to a veritable beehive of activity.
The chief characteristic that distinguishes the "Second Industrial Revolution" from the first one is the superseding of coal-powered steam engines by other technologies, as sources of both energy and as the central technological pursuit inventors and engineers attempted to realize. By the late 1800s, steam was still important for manufacturing and transportation but soon electricity, the internal combustion engine, the diesel engine, as well as chemical fertilizers, chemical explosives, synthetic food products, synthetic fabrics, long-distance communication, and other innovations all appeared, rapidly opening up possibilities for imagining a new life of "progress" and "improvement."
At the same time, the center of gravity, so to speak, of industrialization had shifted from the 1700s to the late 1800s and early 1900s. Whereas Great Britain was the undisputed leader in the first Industrial Revolution, across the nineteenth century, innovation and industrialization spread to
Belgium to France, Italy, Germany, Russia, Japan, and the United State. (Of course, Great Britain did not un-industrialize; it remained important, too.) By 1914, Great Britain, Germany, and France together contributed approximately 70% of all manufacturing in Europe. Within that sum of all manufactured goods (industrial, consumer, anything in-between), approximately 80% of the coal, steel, and machinery being produced in Europe came from these three nations. By this time, Germany was in the lead, industrially speaking.
Below we will take a closer look at several examples of innovations arising during this Second Industrial Revolution, then examine what broad changes this period of dynamism wrought (directly or indirectly), on European society.
A closer look at the Second Industrial Revolution: The Body (Medicine, Analgesics, Antiseptics, and the Mind)
Analgesics: Felix von Hoffmann
Felix Hoffmann was a German scientist who was the first to make acetylsalicylic acid, better known today as aspirin, to ease his father's arthritis. However, aspirin's history begins long before Hoffmann's work with it while he was a chemist at Bayer.
Back in Ancient Greece, the physician, Hippocrates of Cos, realized that juice from willow tree bark killed pain. Scientists in the 19th century realized it was the salicylic acid in the willow that made the painkiller work, but it was hard on stomachs and had to be buffered. In 1899, Hoffmann rediscovered an old formula from a French chemist, and he spent time on developing and testing aspirin to promote its use.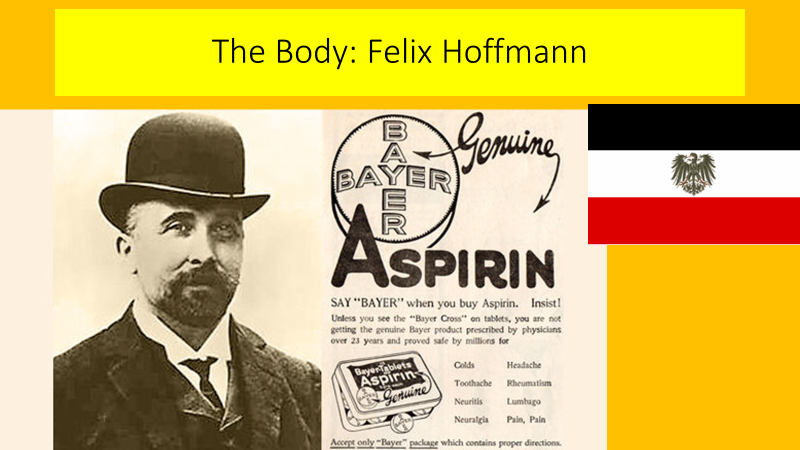 More than a cure for headaches and minor pain, aspirin has been clinically proven to work wonders for many conditions. People at risk of heart attack are advised to take an aspirin a day, and aspirin is used to prevent and treat stroke. Aspirin is also thought to be a potent drug for cancer, heart disease, Alzheimer's, stroke, infertility, herpes, and blindness.
Antiseptics
Germ Theory: Louis Pasteur
Louis Pasteur was a French biologist, microbiologist, and chemist renowned for his discoveries of the principles of vaccination, microbial fermentation, and pasteurization. He is remembered for his remarkable breakthroughs in the causes and prevention of diseases, and his discoveries have saved many lives ever since. He reduced mortality from puerperal fever, and he created the first vaccines for rabies and anthrax.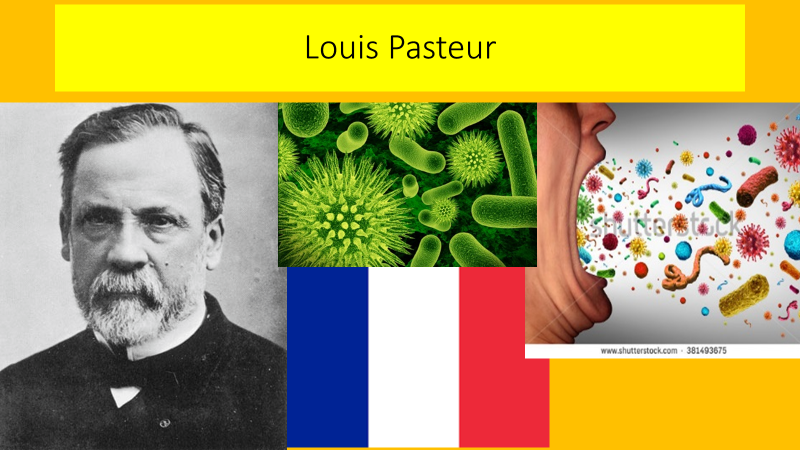 Pasteur's medical discoveries provided direct support for the germ theory of disease and its application in clinical medicine. He is best known to the public for his invention of the technique of treating milk and wine to stop bacterial contamination, a process now called pasteurization. He is regarded as one of the three main founders of bacteriology, together with Ferdinand Cohn and Robert Koch, and is popularly known as the "father of microbiology."
Pasteur was responsible for disproving the doctrine of spontaneous generation. He performed experiments that showed that without contamination, microorganisms could not develop. Under the auspices of the French Academy of Sciences, he demonstrated that in sterilized and sealed flasks nothing ever developed, and in sterilized but open flasks microorganisms could grow. Although Pasteur was not the first to propose the germ theory, his experiments indicated its correctness and convinced most of Europe that it was true.
Microbiology: Robert Koch
Robert Koch was a German physician and one of the founders of bacteriology. He discovered the anthrax disease cycle in 1876 and the bacteria responsible for tuberculosis in 1882, as the bacteria causing cholera in 1883. For his discoveries regarding tuberculosis, he received the Nobel Prize for Physiology or Medicine in 1905.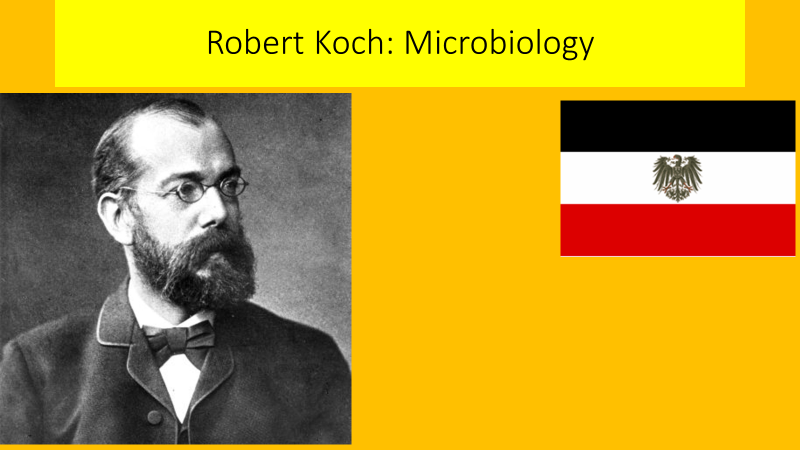 Koch found that the dried spores could remain viable for years, even under exposed conditions. The finding explained the recurrence of the disease in pastures long unused for grazing, for the dormant spores could, under the right conditions, develop into the rod-shaped bacteria (bacilli) that cause anthrax.
Surgical antiseptics: Joseph Lister
Joseph Lister ranks alongside the likes Louis Pasteur, Robert Koch, Alexander Fleming, and Edward Jenner in the work he did to further medical knowledge. Joseph Lister did not discover a new drug, but he did make the link between lack of cleanliness in hospitals and deaths after operations. For this reason, he is known as the 'Father of Antiseptic Surgery'.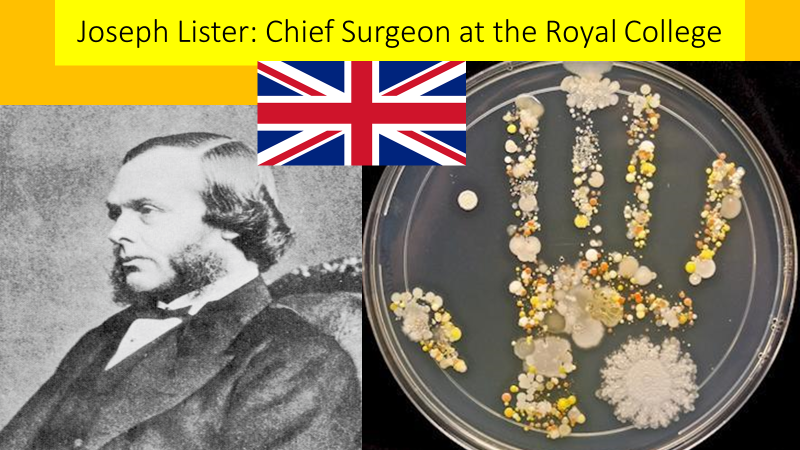 In 1865, Lister read about the work done by Louis Pasteur on how wine was soured. Lister believed that it was microbes carried in the air that caused diseases to be spread in hospital wards. People who had been operated on were especially vulnerable as their bodies were weak and their skin had been cut open, which meant that germs could get into the body with more ease.
Lister decided that the wound itself had to be thoroughly cleaned. He then covered the wound with a piece of lint covered in carbolic acid. Lister then developed his idea further by devising a machine that pumped out a fine mist of carbolic acid into the air around an operation. The number of patients operated on by Lister who died after surgery fell dramatically.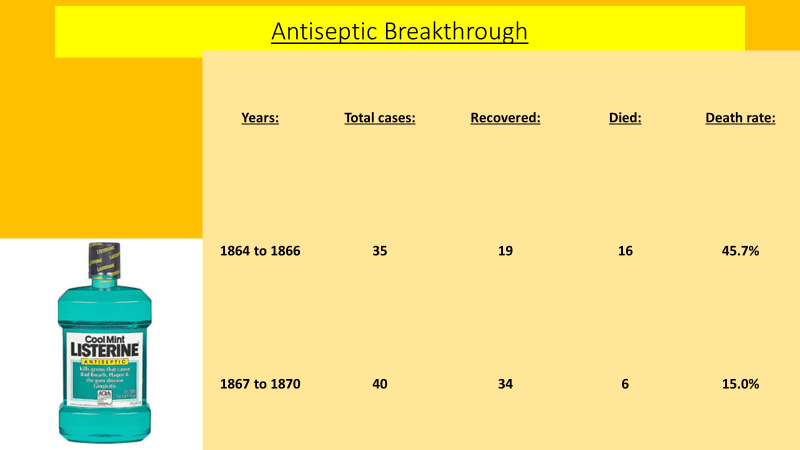 The Mind: Sigmund Freud
Sigmund Freud was an Austrian neurologist and the founder of psychoanalysis, a clinical method for treating psychopathology through dialogue between a patient and a psychoanalyst. Freud was born to Galician Jewish parents in the Moravian town of Freiberg, in the Austrian Empire.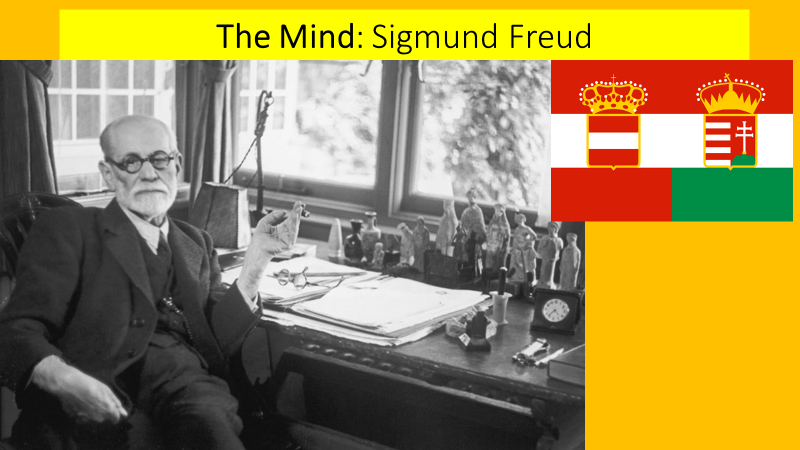 In founding psychoanalysis, Freud developed therapeutic techniques such as the use of free association and discovered transference, establishing its central role in the analytic process. Freud's redefinition of sexuality to include its infantile forms led him to formulate the Oedipus complex as the central tenet of psychoanalytical theory. His analysis of dreams as wish-fulfillments provided him with models for the clinical analysis of symptom formation and the underlying mechanisms of repression.
On this basis Freud elaborated his theory of the unconscious and went on to develop a model of psychic structure comprising id, ego, and super-ego. Freud postulated the existence of libido, a sexualized energy with which mental processes and structures are invested and which generates erotic attachments, and a death drive, the source of compulsive repetition, hate, aggression, and neurotic guilt. In his later works, Freud developed a wide-ranging interpretation and critique of religion and culture.
Pause for 60-second Quiz 1: Who were some of the scientists associated with the Second Industrial Revolution whose work concerned biology, the human body, and healthcare? Which pairing is NOT correct?
Felix Hoffman - aspirin

Robert Koch - surgical antiseptics

Sigmund Freud - psychoanalysis

Louis Pasteur - pasteurization
A closer look at the Second Industrial Revolution: Electromagnetism and the birth of a new era in power generation and possibilities
New Science and the forces of the Universe: Hans Ørsted (1777-1851) and Michael Faraday (1791-1867)
The Electric Motor:
Hans Ørsted
(1777-1851)
Ørsted made the first connection found between electricity and magnetism. On 21 April 1820, during a lecture, Ørsted noticed a compass needle deflected from magnetic north when an electric current from a battery was switched on and off, confirming a direct relationship between electricity and magnetism.
His initial interpretation was that magnetic effects radiate from all sides of a wire carrying an electric current, as do light and heat. Three months later he began more intensive investigations and soon thereafter published his findings, showing that an electric current produces a circular magnetic field as it flows through a wire. For his discovery, the Royal Society of London awarded Ørsted the Copley Medal in 1820 and the French Academy granted him 3,000 francs. Ørsted's findings stirred much research into electrodynamics throughout the scientific community, influencing French physicist André-Marie Ampère's developments of a single mathematical formula to represent the magnetic forces between current-carrying conductors. Ørsted's work also represented a major step toward a unified concept of energy.
The Electric Generator/Dynamo:
Michael Faraday
(1791-1867)
Although Faraday received little formal education, he was one of the most influential scientists in history. It was by his research on the magnetic field around a conductor carrying a direct current that Faraday established the basis for the concept of the electromagnetic field in physics. Faraday also established that magnetism could affect rays of light and that there was an underlying relationship between the two phenomena. He similarly discovered the principles of electromagnetic induction and diamagnetism, and the laws of electrolysis. His inventions of electromagnetic rotary devices formed the foundation of electric motor technology, and it was largely due to his efforts that electricity became practical for use in technology.
As a chemist, Faraday discovered benzene, investigated the clathrate hydrate of chlorine, invented an early form of the Bunsen burner and the system of oxidation numbers, and popularized terminology such as "anode", "cathode", "electrode" and "ion". Faraday ultimately became the first and foremost Fullerian Professor of Chemistry at the Royal Institution, a lifetime position.
Faraday was an excellent experimentalist who conveyed his ideas in clear and simple language; his mathematical abilities, however, did not extend as far as trigonometry and were limited to the simplest algebra. James Clerk Maxwell took the work of Faraday and others and summarized it in a set of equations which is accepted as the basis of all modern theories of electromagnetic phenomena. On Faraday's uses of lines of force, Maxwell wrote that they show Faraday "to have been in reality a mathematician of a very high order – one from whom the mathematicians of the future may derive valuable and fertile methods." The SI unit of capacitance is named in his honor: the farad.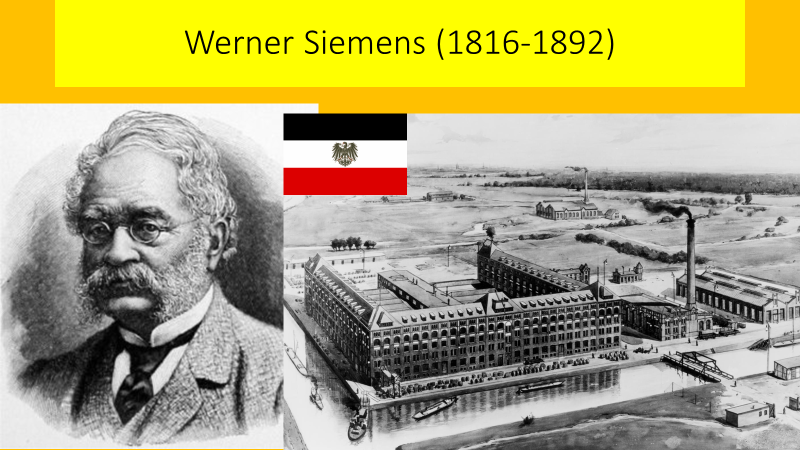 The Ring Dynamo:
Werner Siemens
(1816-1892)
Upon returning home from war, he chose to work on perfecting technologies that had already been established and eventually became known worldwide for his advances in various technologies. In 1843 he sold the rights to his first invention to Elkington of Birmingham. Siemens invented a telegraph that used a needle to point to the right letter, instead of using Morse code. Based on this invention, he founded the company Telegraphen-Bauanstalt von Siemens & Halske on 1 October 1847, with the company opening a workshop on 12 October.
The company was internationalized soon after its founding. One brother of Werner represented him in England (Sir William Siemens) and another in St. Petersburg, Russia (Carl von Siemens), each earning recognition. Following his industrial career, he was ennobled in 1888, becoming Werner von Siemens. He retired from his company in 1890 and died in 1892 in Berlin.
Apart from the pointer telegraph Siemens made several contributions to the development of electrical engineering and is therefore known as the founding father of the discipline in Germany. He built the world's first electric elevator in 1880. His company produced the tubes with which Wilhelm Conrad Röntgen investigated x-rays. He claimed invention of the dynamo although others invented it earlier. On 14 December 1877 he received German patent No. 2355 for an electromechanical "dynamic" or moving-coil transducer, which was adapted by A. L. Thuras and E. C. Wente for the Bell System in the late 1920s for use as a loudspeaker. Wente's adaptation was issued US patent 1,707,545 in 1929. Siemens is also the father of the trolleybus which he initially tried and tested with his "Elektromote" on 29 April 1882.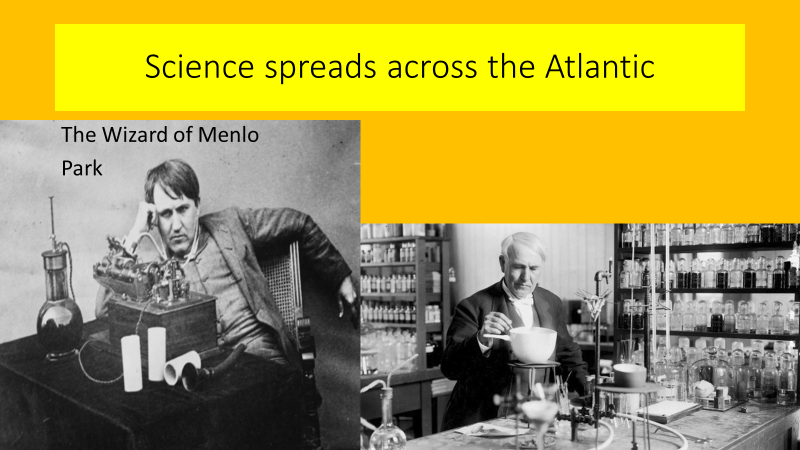 Electrical Distribution: Thomas Edison lights it up
Edison's major innovation was the establishment of an industrial research lab in 1876. It was built in Menlo Park, a part of Raritan Township (now named Edison Township in his honor) in Middlesex County, New Jersey, with the funds from the sale of Edison's quadruplex telegraph. After his demonstration of the telegraph, Edison was not sure that his original plan to sell it for $4,000 to $5,000 was right, so he asked Western Union to make a bid. He was surprised to hear them offer $10,000 ($221,400 in today's dollars), which he gratefully accepted. The quadruplex telegraph was Edison's first big financial success, and Menlo Park became the first institution set up with the specific purpose of producing constant technological innovation and improvement. Edison was legally attributed with most of the inventions produced there, though many employees carried out research and development under his direction. His staff was generally told to carry out his directions in conducting research, and he drove them hard to produce results.
Electric power distribution: The Current War
After devising a commercially viable electric light bulb on October 21, 1879, Edison developed an electric "utility" to compete with the existing gas light utilities. On December 17, 1880, he founded the Edison Illuminating Company, and during the 1880s, he patented a system for electricity distribution. The company established the first investor-owned electric utility in 1882 on Pearl Street Station, New York City. On September 4, 1882, Edison switched on his Pearl Street generating station's electrical power distribution system, which provided 110 volts direct current (DC) to 59 customers in lower Manhattan.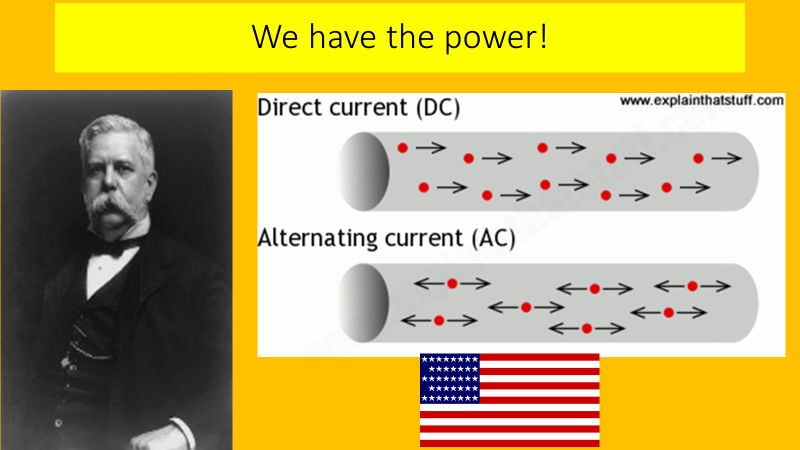 In January 1882, Edison switched on the first steam-generating power station at Holborn Viaduct in London. The DC supply system provided electricity supplies to streetlamps and several private dwellings within a short distance of the station. On January 19, 1883, the first standardized incandescent electric lighting system employing overhead wires began service in Roselle, New Jersey.
As Edison expanded his direct current (DC) power delivery system, he received stiff competition from companies installing alternating current (AC) systems. From the early 1880s, AC arc lighting systems for streets and large spaces had been an expanding business in the US. With the development of transformers in Europe and by Westinghouse Electric in the US in 1885–1886, it became possible to transmit AC long distances over thinner and cheaper wires, and "step down" the voltage at the destination for distribution to users. This allowed AC to be used in street lighting and in lighting for small business and domestic customers, which was the market Edison's patented low voltage DC incandescent lamp system was designed to supply. Edison's DC empire suffered from one of its chief drawbacks: it was suitable only for the high density of customers found in large cities. Edison's DC plants could not deliver electricity to customers more than one mile from the plant and left a patchwork of unsupplied customers between plants. Small cities and rural areas could not afford an Edison style system at all, leaving a large part of the market without electrical service. AC companies expanded into this gap.
Edison expressed views that AC was unworkable, and the high voltages used were dangerous. As George Westinghouse installed his first AC systems in 1886, Thomas Edison struck out personally against his chief rival stating, "Just as certain as death, Westinghouse will kill a customer within six months after he puts in a system of any size. He has got a new thing and it will require a great deal of experimenting to get it working practically." Many reasons have been suggested for Edison's anti-AC stance. One notion is that the inventor could not grasp the more abstract theories behind AC and was trying to avoid developing a system he did not understand. Edison also appeared to have been worried about the high voltage from mis-installed AC systems killing customers and hurting the sales of electric power systems in general. Primary was the fact that Edison Electric based their design on low voltage DC and switching a standard after they had installed over 100 systems was, in Edison's mind, out of the question. By the end of 1887, Edison Electric was losing market share to Westinghouse, who had built 68 AC-based power stations to Edison's 121 DC-based stations. To make matters worse for Edison, the Thomson-Houston Electric Company of Lynn, Massachusetts (another AC-based competitor) built 22 power stations.
Pause for 60-second question #2: Who were some of the scientists associated with the Second Industrial Revolution whose work concerned magnetics and electricity? Which pairing is correct?
Hans Øersted - alternating current (AC) electrical distribution

Michael Faraday - pointer telegraph

Werner Siemens - electrical generator

Thomas Edison - direct current (DC) electrical distribution
A closer look at the Second Industrial Revolution: Applied and Organic Chemistry (Dye, Cellulose, and the Benzene Ring)
Applied Chemistry:
Molecular Nodeling: Auguste von Hoffmann
Auguste von Hoffmann - German chemist who made considerable contributions to organic chemistry. His research on aniline helped lay the basis of the aniline-dye industry, and his research on coal tar laid the groundwork for his student Charles Mansfield's practical methods for extracting benzene and toluene and converting them into nitro compounds and amines Hofmann's discoveries include formaldehyde, hydrazo-benzene, the isonitriles, and allyl alcohol.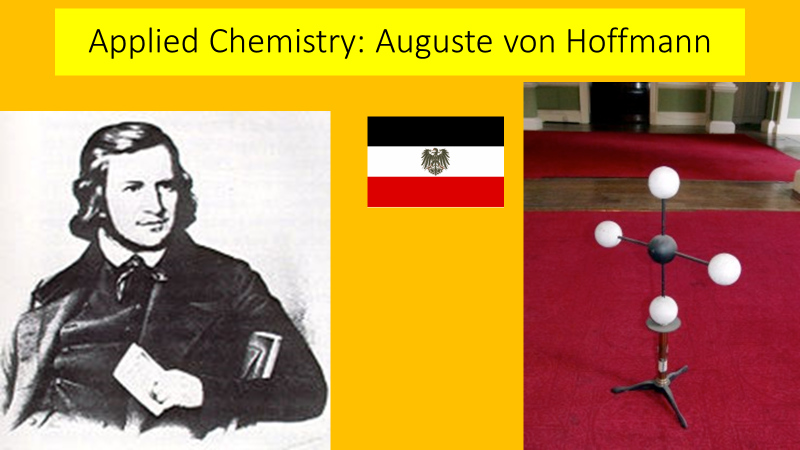 Analine-Mauve Dye: Sir Henry Perkin
Sir William Henry Perkin, FRS (12 March 1838 – 14 July 1907) was a British chemist and entrepreneur best known for his serendipitous discovery of the first synthetic organic dye, mauveine, made from aniline. Though he failed in trying to synthesize quinine for the treatment of malaria, he became successful in the field of dyes after his first discovery at the age of 18. Perkin set up a factory to produce the dye industrially. Lee Blaszczyk, professor of business history at the University of Leeds, states, "By laying the foundation for the synthetic organic chemicals industry, Perkin helped to revolutionize the world of fashion."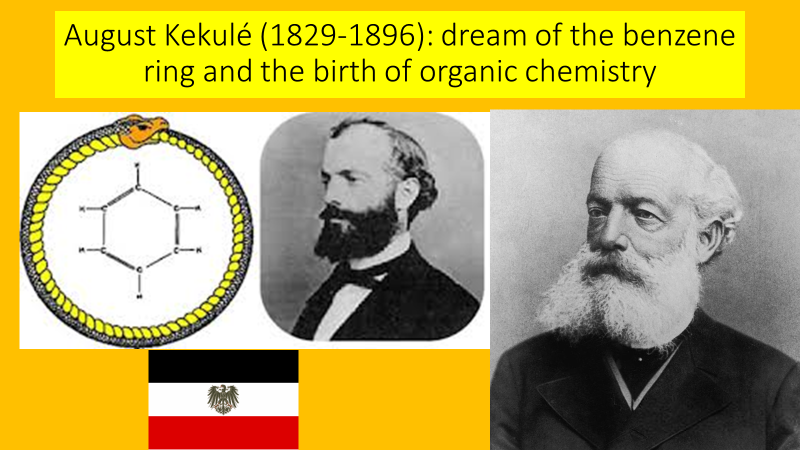 The Dream of the Benzene Ring and the Birth of Organic Chemistry:
August Kekulé
(1829-1896):
In 1856 Kekulé became Privatdozent at the University of Heidelberg. In 1858 he was hired as full professor at the University of Ghent, then in 1867 he was called to Bonn, where he remained for the rest of his career. Basing his ideas on those of predecessors Kekulé was the principal formulator of the theory of chemical structure (1857–58). This theory proceeds from the idea of atomic valence, especially the tetravalence of carbon (which Kekulé announced late in 1857)and the ability of carbon atoms to link to each other (announced in a paper published in May 1858), to the determination of the bonding order of all of the atoms in a molecule. Archibald Scott Couper independently arrived at the idea of self-linking of carbon atoms (his paper appeared in June 1858), and provided the first molecular formulas where lines symbolize bonds connecting the atoms. For organic chemists, the theory of structure provided dramatic new clarity of understanding, and a reliable guide to both analytic and especially synthetic work. Consequently, the field of organic chemistry developed explosively from this point.
A new element and atomic theory
Modern Atomic Theory: Radioactive Materials
In 1896, Henri Bequerel was studying the fluorescent properties of uranium salts and placed a piece of the uranium salt on top of a photographic plate wrapped in black paper. He discovered, upon development, that the plate was exposed in the shape of the uranium sample. Bequerel had discovered radioactivity. The radiation emitted by the uranium shared certain properties with x-rays and light. Becquerel and two of his students, Marie and Pierre Curie, shared the 1903 Nobel Prize in Physics for their studies in spontaneous radiation.
Further experiments by other scientists showed that when the beam from a radioactive ore was passed through a strong magnetic field, there were three kinds of radiation emitted. These rays were named alpha, beta, and gamma by Ernest Rutherford. Alpha radiation is a stream of positive particles composed of two protons and two neutrons (helium nuclei), beta radiation is a stream of particles with negative charges now known as electrons, and gamma radiation is part of the electromagnetic spectrum.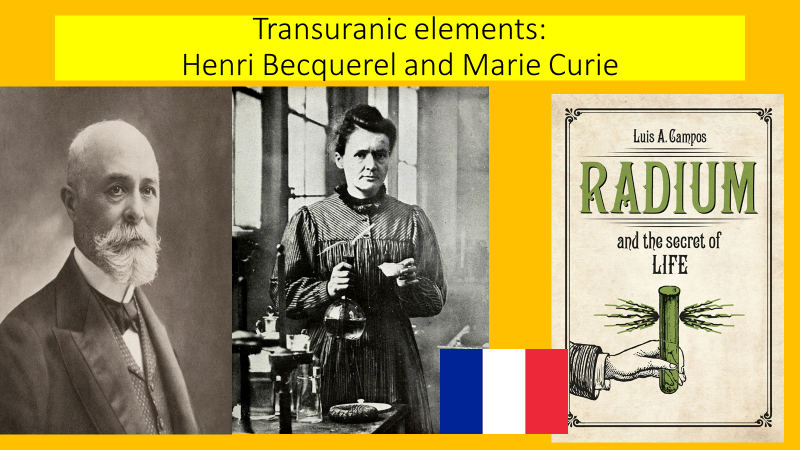 Based on the evidence of experiments in the latter part of the 19th century, it became apparent that the atom was not a solid sphere and was far more complex than originally thought by the early Greek philosophers and John Dalton. A new model of the atom would have to be developed to incorporate these new findings.
Continued invention and industrialization.
By now, we can see the emergence of much of what we take for granted in the modern world. However, scientists and engineers continued, with Max Planck and Albert Einstein made important discoveries in the realm of physics, and Planck and Kelvin continued to publish on thermodynamics.
Albert Einstein (14 March 1879 – 18 April 1955) was a German-born theoretical physicist who developed the theory of relativity, one of the two pillars of modern physics (alongside quantum mechanics). His work is also known for its influence on the philosophy of science. He is best known to the public for his mass–energy equivalence formula E = m c 2 which has been dubbed "the world's most famous equation". He received the 1921 Nobel Prize in Physics "for his services to theoretical physics, and especially for his discovery of the law of the photoelectric effect", a pivotal step in the development of quantum theory.
In the realm of practical invention, Henry Bessemer developed a new, more efficient method of producing steel, and Nicholas Otto, Gottlieb Daimler, Carl Benz, and Rudolph Diesel contributed each to the development of internal combustion engines and automobile transportation. Alexander Graham Bell developed the telephone and Guglio Marconi the wireless telegraph.
Urbanization and Continued Changing Society
Uneven benefits
London had a population of 5 million by 1880 and 7 million by 1914, Paris's population rose from 2 million in 1850 to 3 million in 1914, Berlin had 500,000 people in 1866 and over 2 million by 1914. This increase in people living in denser, urban areas created additional challenges for planning city design and maintaining the safety of the occupants. Perhaps surprisingly, living conditions in cities improved, with particular emphasis on sanitation, due to new municipal building codes and sewer construction.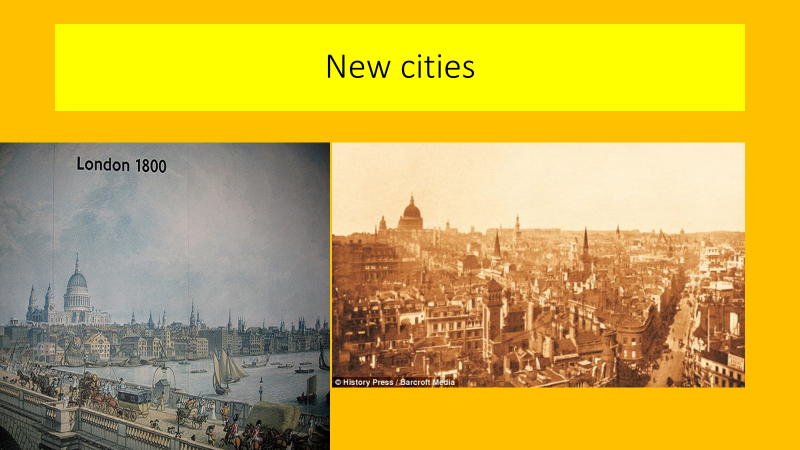 Nonetheless, some of the same challenges of the first Industrial Revolution persisted, such as the problem of increasing mill automation and factory size, to maximize production and profits, while decreasing the size (and cost) of the labor force. That is, workers did not always see higher wages, even though industrial firms made large profits. Frustrations with their economic plight, coupled in some places with politically disadvantaged position, would lead to a new round of organized activity on the part of workers and unions (see below).
In a larger sense, despite the spread of industrialization to other countries, Europe was increasingly polarized between industrially advanced and industrially backward states. Britain, France, Germany, Belgium, the Netherlands, Northern Italy, and the western parts of Austria-Hungary were industrially advanced. On the other hand, Spain, Portugal, southern Italy, eastern Austria-Hungary, the Balkans, and Russia were still relatively backwards areas that supplied agricultural products to Western Europe, in exchange for finished goods. Overproduction and under-consumption caused the European business cycle to suffer periodic slumps, the worst of which occurred between 1873 and 1895. Until the 1930s, this era was known as the "Great Depression." In the 1880s and 1890s, many states returned to a system of protective tariffs because of increasingly intense international competition. Internally, cartels grew in states like Germany and the U.S. to manage domestic production and consumption.
The Development of Mass Society
As we have seen, the population also kept growing due to better nutrition, improved transportation of food to famine-prone areas, better urban sanitation, better health care, and lower death rates. The Middle Classes dominated the political, economic, and social life of cities, and the upper bourgeoisie kept imitating and merging with the aristocracy. The middle class also became more differentiated. Below the upper middle class was a middle- strata of lawyers, doctors, bureaucrats, businessmen, engineers, architects, chemists, and accounts. The latter were products of the Second Industrial Revolution.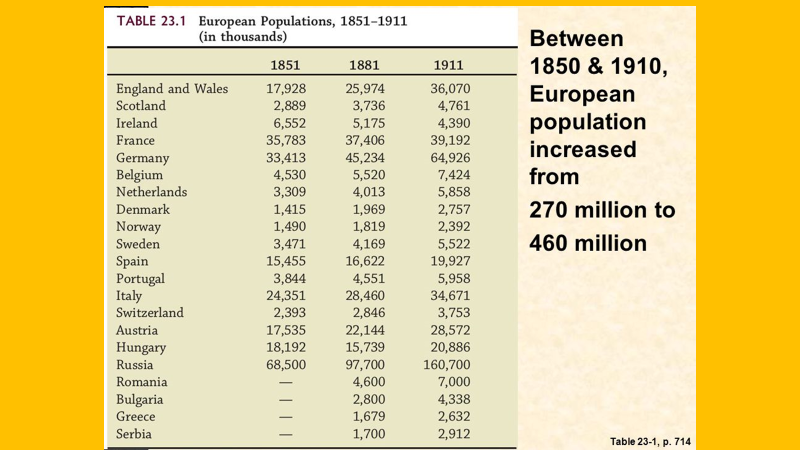 Revised Social Order
The lower middle class included small shopkeepers, traders, and even prosperous peasants. The new "white-collar" service workers of the Second Industrial Revolution were in between the lower middle class and the lower classes. Then there were the lower classes, which made up 80% of the population of Europe. These included peasants and agricultural workers as well as urban laborers.
The artisan class kept declining and the industrial Working Class grew in numbers. Still, some skilled workers like machinists, metal workers, and shipbuilders did emerge to take the place of the skilled artisans in society. Then you had semi-skilled workers like masons, carpenters, and some factory workers. At the bottom were unskilled workers, which formed the largest group.
Development of socialist parties to fight for political rights of workers and based their ideologies on Marxism. Most were revolutionary, but as time wore on many, such as the German SPD, the French SFIO, and the British Labor Party, adopted a more gradualist approach (see below).
Rise of increasingly democratic systems
In perhaps the best example of the double-edged nature of Europe's "progress" during this time, we can also see the dramatic expansion of democratic political rights (i.e. voting rights), while also witnessing their equally remarkable restriction. That is, from 1871 to 1914, many (though not all) European states adopted the principle of universal manhood suffrage, granting voting rights to poorer, working-class men for the first time. These were men who had not possessed enough property to qualify for voting rights earlier in the century, and their realization of the franchise is a clear example of European governments delivering on, to varying extents, the promise of their ancestral Enlightenment promises.
Lingering problems
Daring more democracy?
Yet at the same time, just as the Enlightenment brought improvements for some at the expense of others, the old norms of privileges and powers for the few over the rest persisted. Most glaringly, women did not realize the right to vote in more European states until after 1918 (in some cases, after 1945!). In a larger sense, these attempts to increase the level of democratic participation in politics most often took place within the continued context and structures of constitutional monarchies, meaning nobility and aristocracy (along with varying degrees of exclusive rights and privileges) persisted. So, the building of democratic structures had room left to grow before realizing their full potential.
Confronting lingering racism
One aspect of European culture we have not discussed in depth is the changes witnessed in the political concept of nationalism, across the 19th century. In the time of Napoleon Bonaparte, nationalism could be considered a very energetic or zealous sense of patriotism, of acting on the behalf of one's "nation" or people. This was certainly the motivation for French men to fight against France's enemies, and for those non-French people to resist domination by Napoleon. Outside of France, nationalism came to be associated with the demand for a people who shared a common history, language, and culture to also have their own state, ruled by someone who shared their "nationality." Thus, nationalism became not just defensive but prescriptive, and people longed for independence from foreign occupation so they could have room to let their "nation" flourish. This was also the sense of nationalism most visible in 1848.
However, by the latter 1800s, in conjunction with the wars of Italian and (more visibly) German Unification, but also considering Europeans' colonial ventures, we can see a different variant of nationalism. This late-19th century version was much more competitive and exclusive. That is, nationalists by 1900 were no longer just calling for independence and self-rule (if they did not have it already) but also for the success of their nation's armies, navies, economic ventures, and other institutions, which were perceived of as being in competition with rival states. While nationalists talked increasingly about defeating their enemies, they talked about purging people from the nation-state who were not really part of "the nation." That is, late 19th century nationalism should be understood as akin to racism – if one were perceived as not being "German" enough (maybe because of an immigrant background, a religious background, tastes in art or music, or political opinions), that person might be in danger of being ostracized socially or suffering other types of oppression.
This is the context of the Dreyfus Affair in France, an episode that roiled the French Third Republic and demonstrated that France was not nearly as united (politically, culturally, socially) as it pretended to be, despite having mostly recovered from the humiliating loss to Germany in 1871. In 1894, Captain Alfred Dreyfus was found guilty by a military course (he was an army officer) of having leaked sensitive French military documents to the Germans. As punishment, he was drummed out of the service, and sent into exile. However, later evidence came to light that suggested he was, in fact, innocent but the army refused to re-open the case, prosecute the guilty party, and exonerate Dreyfus. Part of the scandal had been that Dreyfus was suspected to have been guilty because he was a French Jew – that is, a common antisemitic trope held that Jews were untrustworthy because they were a people without a nation, permanently in diaspora and therefore not really loyal citizens, capable of conspiring against whatever country they happened to live in. (It should be pointed out that this is a baseless, racist accusation but one that still circulates today.)
Thus, the French army refused to admit it had made an error and wanted to cover up its mistakes, to save face. In this determination, the army was supported by a number of more conservative elements of French society: openly hostile anti-Semites, royalists (who wanted to restore the monarchy), militarists (who wanted to support the army, no matter what), and others in favor of maintaining various "traditions" of French culture. These forces aligned against Dreyfus insisted that it would be too unpatriotic to question the army's decision – that this was not the role of the citizenry. So, with the evidence of Dreyfus's innocence known and the intransigence of the army and forces on the right to do anything about it, France as roiled in controversy and much bitterness between the political right and left, even after Dreyfus was pardoned in 1906.
Of course, one of the reasons for this hesitance to expand voting rights was the fear for what would now be democratically approved. Liberals and conservatives of varying stripes did not agree on everything, but they usually agreed to reject socialist economic policies, which would be (presumably) favored by the working classes, if they had a right to vote on them. Thus to neutralize this threat, governments such as those in Great Britain and in Germany took steps to build what we might now recognize as the rudiments of the "welfare state" already in the 1880s and 1890s, so as to deny socialist parties major issues around which to organize and mobilize votes. Politically savvy as such moves were, they also implicitly granted that the Second Industrial Revolution, much like the first one, had not brought improvements to the lives of all people evenly.
Continued working class dissatisfaction
A closer look: Emergence of Labor in Britain
For most of the 19th century, there had been only two political parties in charge of Parliament: The Conservatives and the Liberals. The right to vote was slowly being expanded via a series of legislative reforms across the 1800s, but these two parties were really representing the interests of middle-class and aristocrats; Liberals were interested in representing property-owning industrialists, landowners who made money selling their agricultural produce, and other merchants (this should not be surprising, given what you know about "liberalism"). On the other hand, the Conservatives mostly sought to promote the interests of the aristocracy (the name we give to the British nobility; again, this should not be surprising, given what you have learned about "conservatism").
Once working-class men won the right to vote in elections, both parties tried, to varying extents, to attract working-class voters. These two parties should not be thought of as actively anti-worker, as they did write laws to improve the lives of workers, but workers were not their central constituency. Around 1900, the Labour Party appeared. The Labour Party was a new entity, representing the working classes in their own right, and not bound to serve as partners to either the Liberals or Conservatives (at least, not on a regular basis.) Now that the workers could vote for someone else, the Liberals (who held the government from 1906 to 1916) were afraid that workers would desert them, so the Liberal Party enacted quite a number of reforms (such as social insurance for sickness, accident, old-age, and unemployment, as well as loosening restrictions on the use of the strike and collective bargaining, and adopting a progressive income tax system), to try to neutralize the attractiveness of Labour. And yet workers were not so easily quelled, as real wages fell after 1900, and Britain saw massive strikes in 1911 and 1912, particularly in the coal and rail industries. Clearly the extension of voting rights would not immediately mollify those elements of society who were so long excluded, nor would their interested be so easily folded into the interests of the here-to-fore parties in power.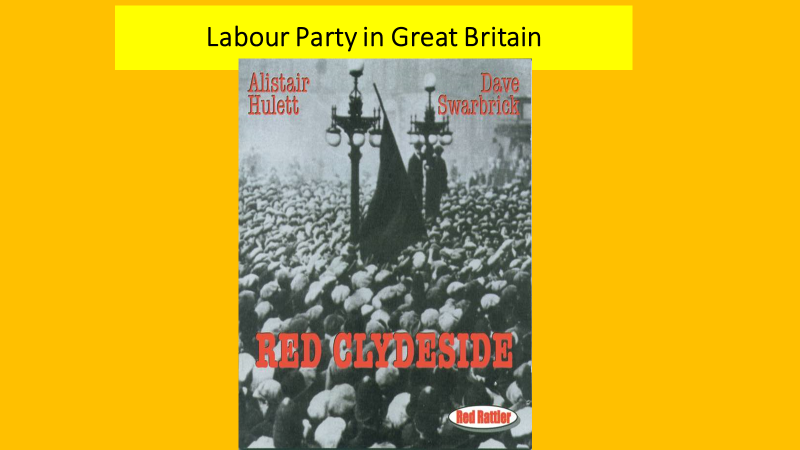 Democracy but not democracy in Germany
In the newly united German, Otto von Bismarck ran the country from 1871 to 1890. The German Empire was a union of princes from the 25 German states, led by Prussia (with its army, officer corps and aristocrats, and king), meaning that, for all of the popular appeal of nationalism, "the people" were not really in charge of their nation-state. There was a democratically-elected Reichstag (using the principle of universal manhood suffrage, but not woman suffrage) but the real power resided in the Bundesrat, the upper chamber of the parliament, where the nobility and princes' interests were represented. Bismarck gradually began to organize less with the conservatives and more with the center-right national-liberals, who wanted to help restrict the power of the Catholic Church in Germany (this was part of the Kulturkampf; see above). After this less-than-successful legal campaign to restrict the practice of Catholicism, Bismarck was really worried about the rise of socialism. The Social-Democratic Party (SPD; Sozialdemokratische Partei Deutschlands) existed from 1875 but was illegal under the antisocialist laws, from 1878 to 1890.
At the same time, Bismarck undertook legislation in the 1880s to grant workers much of what they wanted from their unions and from the SPD: social insurance for sickness, accident, old age (akin to what Americans saw in Social Security but forty years earlier). By 1890, when the SPD could operate legally again, it proved still very popular. This was about the same time that Bismarck lost his position. Wilhelm I died in 1888 and was succeeded by his son Frederick III, who had cancer and who died in three months. Thus, Frederick's son, Wilhelm II, became king/emperor in 1888, at the age of 29. Wilhelm and Bismarck did not get along very well, as Bismarck was trying to carefully guide the ship of state and Wilhelm was chafing at this old guy who would not let him drive the car.
After firing Bismarck in 1890, Wilhelm II took a new direction with his international policy, attempting to build up the German navy into a blue water fleet, as well as expand Germany's colonial presence abroad. Domestically, Wilhelm alternated between a more friendly stance toward the SPD and a more aggressive one. Even though the SPD got one-third of the seats for the Reichstag in the 1912 elections, and was, at this moment, the largest political party in the parliament, in terms of numbers of seats, Wilhelm would not name any SPD ministers to the senior posts in the government, as he did not want to respond to the will of the people.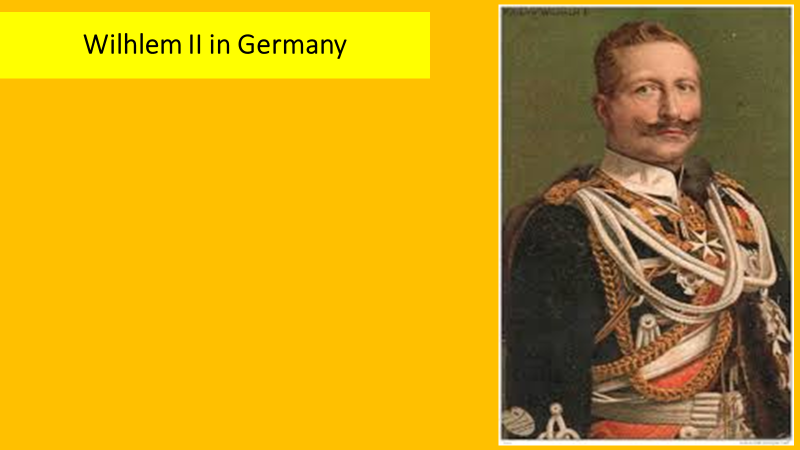 Pause for 60-second quiz #3. What were some of the larger changes seen in European society during the age of the Second Industrial Revolution? Which statement is correct?
Many (but not all) European countries extended voting rights to women.

The Dreyfus Affair in France demonstrated the presence of racism (here, antisemitism) hiding beneath nationalism.

The Labour Party appeared in Great Britain, to advocate for the interests of the working class.

The Social Democratic Party appeared in Germany, to advocate for the interests of the working class.
KEY for 60-second quizzes:
b. Robert Koch studied bacteria and made discoveries related to tuberculosis; Joseph Lister made discoveries about antiseptics and their importance in surgery

d. Oersted = electric motor, Faraday = electrical generator; Siemens = pointer telegraph

a. The extended voting rights to all men (working class men were the ones who did not have them), but NOT to women.
Primary Source Exercise
Readings:
After you have read the primary sources listed above (as well as Chapter 13), answer the following questions, based on what you have learned so far:
What do you think is important to know about the authors of these texts? What can you learn from the words each one wrote on the page? What can you infer or piece together from the background information in the textbook chapter? Why is this important?

What was each author's goal in writing their text? To whom did each address their ideas? What purpose did each serve? Can you point to one or more examples from each text to support this analysis?

What, if any, hidden assumptions can you detect in each of these texts? That is, can you find word choices, phrasing, innuendo, or other examples of the authors' (explicit or implicit) bias with regard to the subject matter? Does this bias (or these assumptions) affect how you understand and react to each author's words? Why or why not?